Getting Goosebumps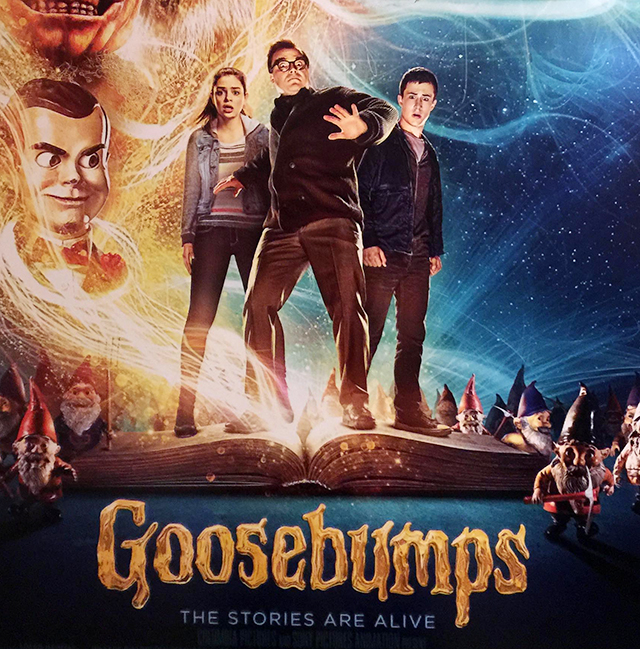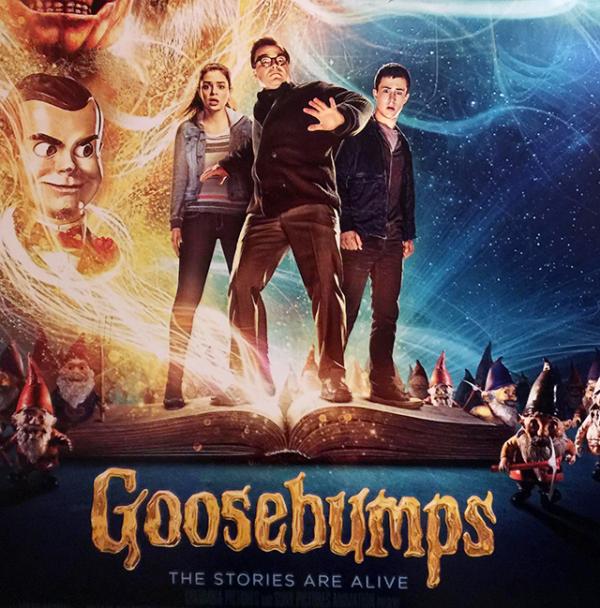 On October 12, I interviewed R.L. Stine, the author of the Goosebumps book series (Scholastic) and cast members of the new movie. For me, the assignment meant a day off from school. Even better, I have been reading Goosebumps books since I was in the third grade and knew that I would have an interesting story to tell my friends.
To prepare for the interviews, I read two books from the Goosebumps series: Little Shop of Hamsters and Phantom of the Auditorium. When I arrived at Scholastic's Headquarters in New York City, the lobby was filled with schoolchildren eager to see an advanced screening of the movie. The event benefited the Pajama Program, which provides sleepwear and books for children in need.
First, I went to my editor's office for a brief run-through of my questions. We then rushed to the Scholastic Auditorium, where the children were bouncing up and down on the bright red chairs. Talk-show host Meredith Vieira interviewed Stine, actor Jack Black, who plays Stine in the movie, Dylan Minnette (Zach), Odeya Rush (Hannah), and Ryan Lee (Champ). I learned that the movie is based on several of the Goosebumps books. And I got the inside scoop: Black is afraid of dogs!
"A FUN KIND OF SCARY"
After the Q&A, I sat down with Dylan, Odeya, and Ryan. They joked with each other, and it seemed like they had become good friends. "The movie is a fun kind of scary," Odeya said. "That's what I appreciate."
Next, I went to talk with Stine and Black. Having watched the movie trailer a few times, I figured that Stine was a sinister guy. Boy, was I wrong. In person, he is extremely friendly. I enjoyed hearing what he does for Halloween. "I have a three-foot long cockroach in my office, which I bring out for a little atmosphere," he said. "And we give away candy and books."
Black explained why kids enjoy scary movies. "It makes them feel empowered," he said. "It makes them feel brave, and maybe it helps them to get over their fears."
Afterwards, I was invited to the party room to grab a few treats. Ghouls, ghosts, steaming cauldrons, and—most important—buckets of candy surrounded me. I filled my bag with my favorite candies.
I can't wait to see the movie this Halloween weekend. Happy Halloween!