A Fun Run With Santa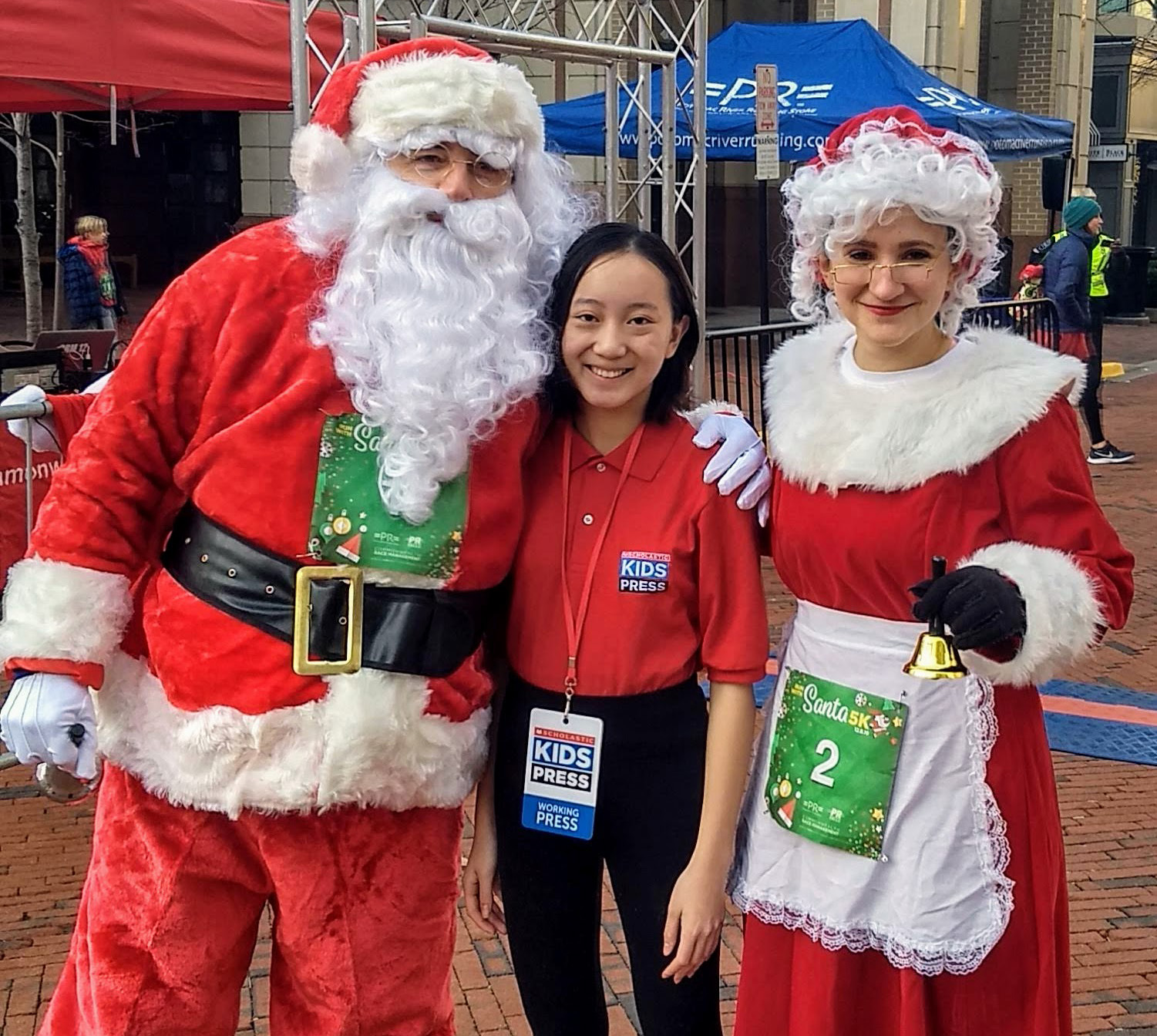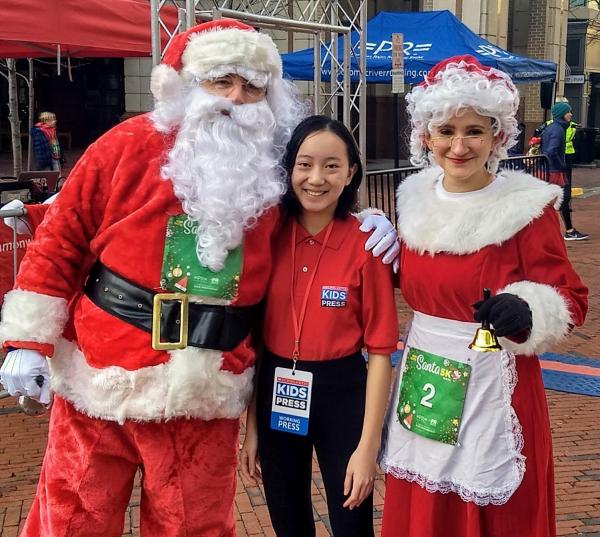 During the holiday season, several events in Reston, Virginia, help bring a festive atmosphere to the community. One of these is the Run With Santa 5K, an annual race at Reston Town Center. 
Held on December 8 this year, the event draws more than 1,000 participants and even features Santa Claus. For many local residents, it has become a beloved annual tradition, bringing people of all ages and abilities together for a healthy activitiy. 
"I've run it in the past, and my favorite part is getting to run with my family," said Ellen Zeng, an eighth-grader at Cooper Middle School in McLean. 
Many students participate with their school's track team. "It really helps with their community building and confidence," observed Kelsey Bolling, a teacher and coach at Virginia Run Elementary School in Centreville.  
Adults also enjoy the race. "I like the festiveness of it," said Cindy Barker of Fairfax. "And people have really good costumes, so it's fun to watch." 
HELP FROM VOLUNTEERS
Students from South Lakes High School in Reston serve as volunteers. In exchange for their help, proceeds from the event go to their school. 
Safety precautions are taken to ensure a fun experience for everyone. Roads surrounding Reston Town Center are closed temporarily, and no dogs or strollers are allowed on the course. Participants get to choose their starting line, with faster runners in the front to prevent overcrowding.
In this race, everyone is a winner. 
Photo courtesy of the author