Fulfilling a "Civic Duty" in Texas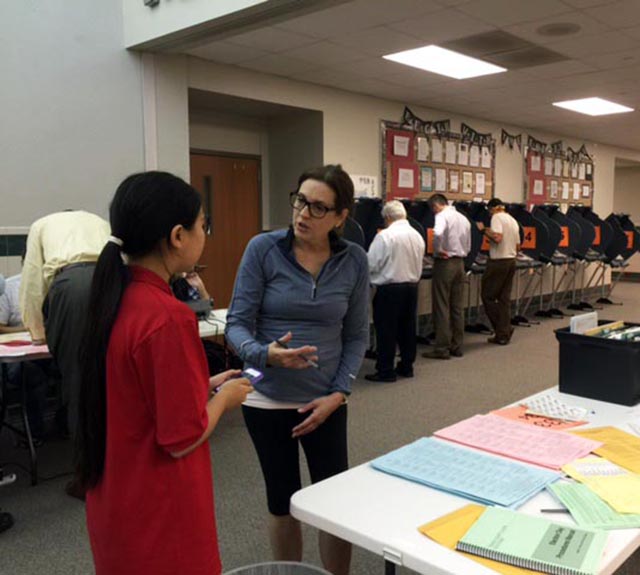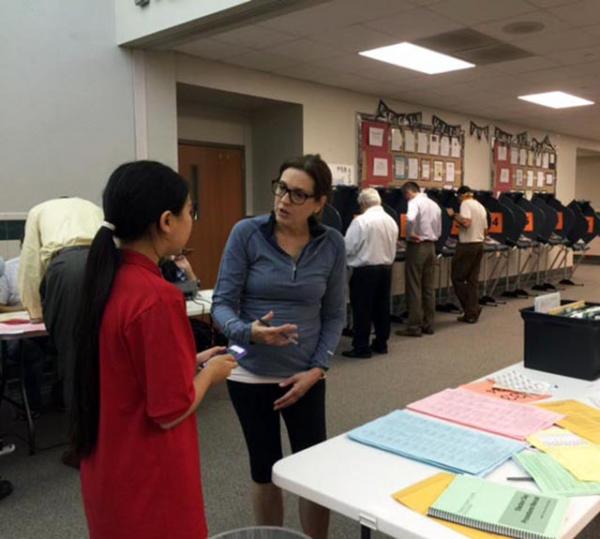 On March 1, the presidential candidates faced one of the most crucial days in the entire race: "Super Tuesday." On that day, 12 states held either caucuses or primaries. "A candidate who wins big on Super Tuesday can gain a great advantage over his or her rivals in the race for the party's nomination for president," said Bruce Buchanan, a politics professor at the University of Texas in Austin who specializes in presidential campaigns.
Of the states participating in Super Tuesday, Texas had the largest number of delegates at stake: 252 for Democrats and 155 for Republicans. Delegates, in turn, attend the national conventions of each party in support of the candidates who earned the most votes.
LOOKING AHEAD
When I approached my local polling station in Austin, Texas, a long line of people stretched all the way down the sidewalk. "Everyone always needs to get out and vote," said Lori Petrone, a volunteer at the polling place. "It's our civic duty to elect our officials."
Teacher Amy Robinson, a Democrat, believes that the most important issue facing the United States is education. "One of the top problems with our education system is teacher compensation," Robinson added. She would like to see teachers earn more money.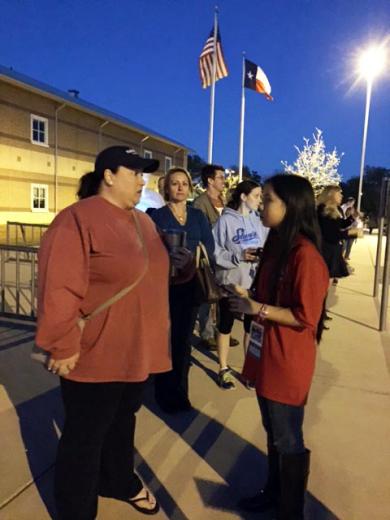 On the Republican side, I spoke with Jay Sullivan, a supporter of former Ohio Governor John Kasich. When I asked Sullivan what made Kasich his top choice, he said, "He's presidential. I think that he has experience [because of having served as governor of Ohio]. For me, [Florida Senator Marco] Rubio is a little too inexperienced."
After the polls closed on Super Tuesday, people around the country waited to hear the results. In Texas, former Secretary of State Hillary Clinton, a Democrat, and Texas Senator Ted Cruz, a Republican, earned the most delegates. "Cruz definitely had a home turf advantage," said Sullivan.
In the delegate count nationwide, Clinton and Republican businessman Donald Trump scored major victories over their opponents. Vermont Senator Bernie Sanders, who won four states, is still vying with Clinton for the Democratic Party nomination.
On the Republican side, Cruz, Rubio, and Kasich have not given up on the race for the presidency either, but former neurosurgeon Ben Carson dropped out after disappointing results.
Will any of the underdogs be able to catch up to the front-runners? We'll see what happens after the next round of primaries on March 5.
Photos courtesy of the author