KID REPORTERS' NOTEBOOK
The call for Kid Reporter applications is now open! Click
here
to learn more.
Frozen Fun in Thailand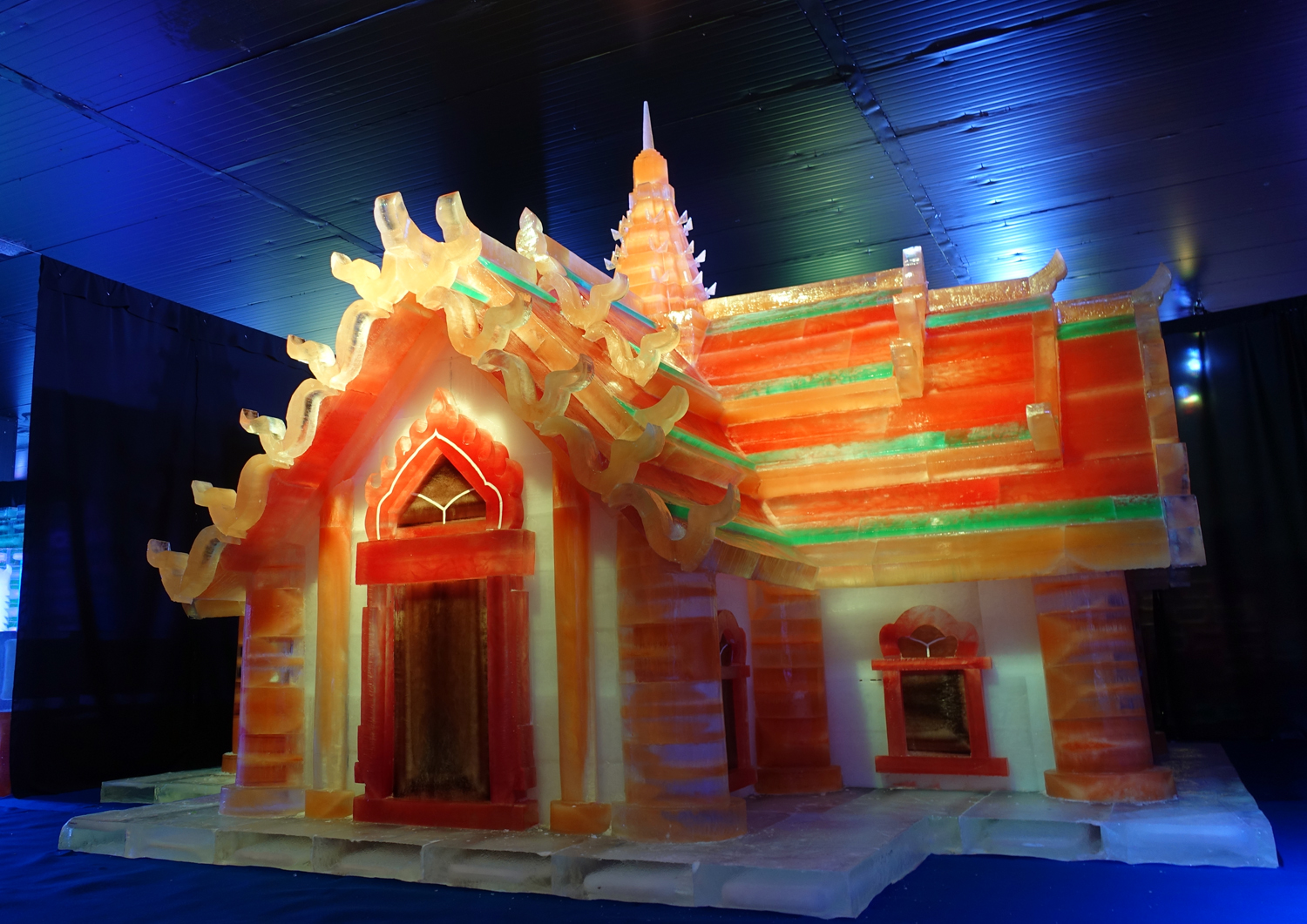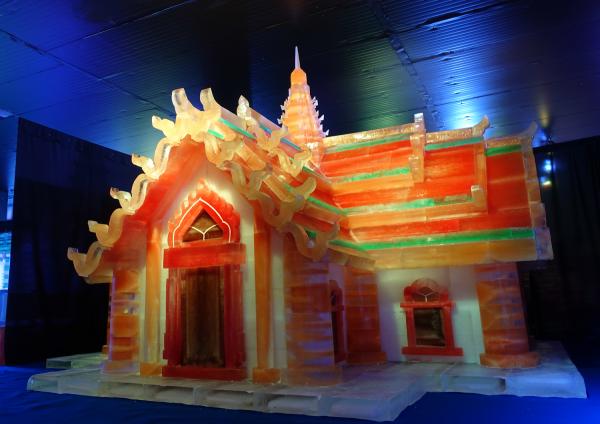 "This is my first time visiting an ice carving exhibition," said Affy Somboontham, my 9-year-old sister. Affy was in awe of the rainbow-colored ice sculptures on display in Chiang Mai, a mountainous city in Northern Thailand. The exhibit was cold, but also a unique experience for those of us who live in a tropical country.
The exhibit blends the cultures of Thailand and neighboring China. Ice sculptors transformed more than 5,000 blocks of ice into temples, slides, mazes, penguins, and even mermaids. It took almost three months to create these frozen masterpieces, which cover an area of more than 1.2 square miles. 
The temperature in the exhibit is kept between 5° and 17° Fahrenheit. An even more important consideration for the sculptures is using an ice factory that draws from the purest water possible. This ensures that "the sculptures will be smooth and clear," said Patchara Pongmalee, managing director of the ice carving exhibit.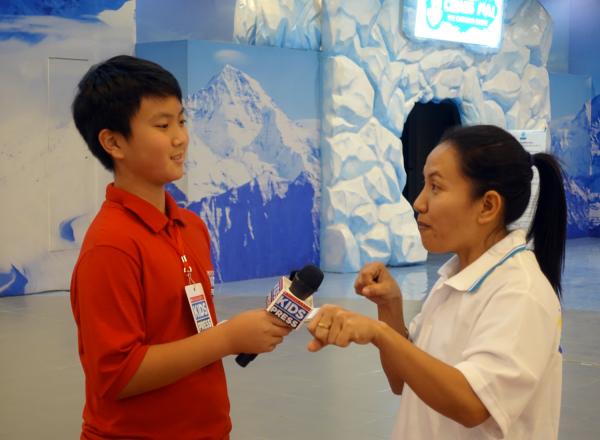 A GREAT WALL SLIDE
During my visit, I saw people young and old having fun on a variety of activities. These included racing down an ice slide modeled after the Great Wall of China and skating on an ice rink.
"I loved sliding down the Great Wall of China," Affy said. "It was really fast, and I kept thinking I was going to fall off. But it just stopped abruptly."
One sculpture depicts a Buddhist temple, since Buddhism plays a significant role in Thailand. There is also a display modeled after Chiang Mai's distinctive public transportation—small red trucks called Songthaews (song-tails). 
The exhibit offers a great opportunity to step out of the humidity and experience the cold of Antarctica in a colorful way.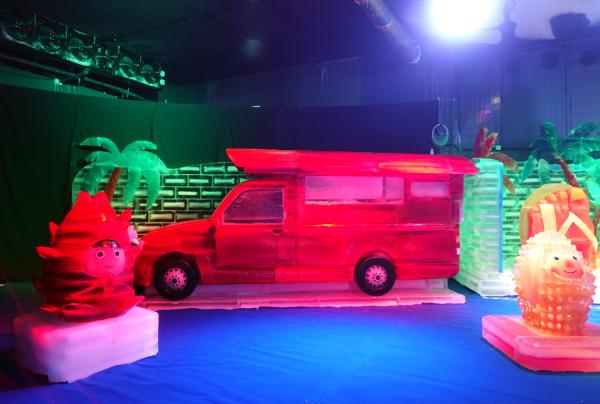 Photos courtesy of the author