Frontline Workers Share Their Stories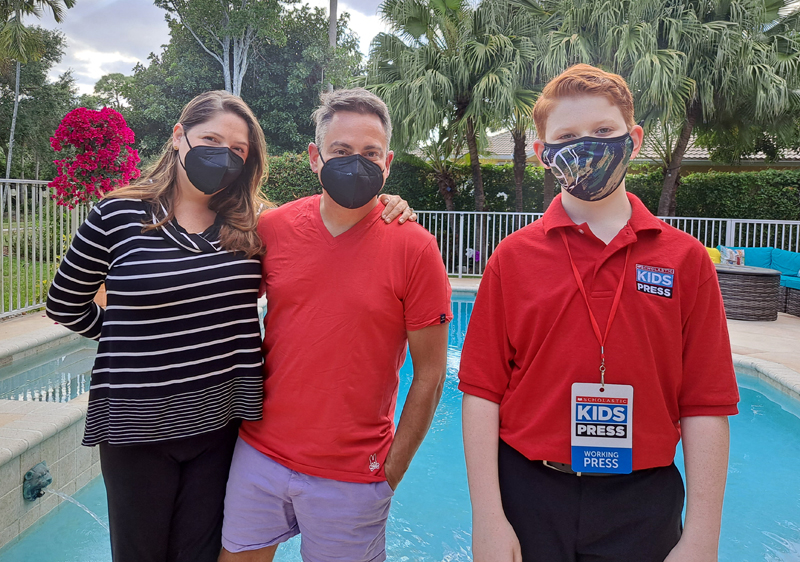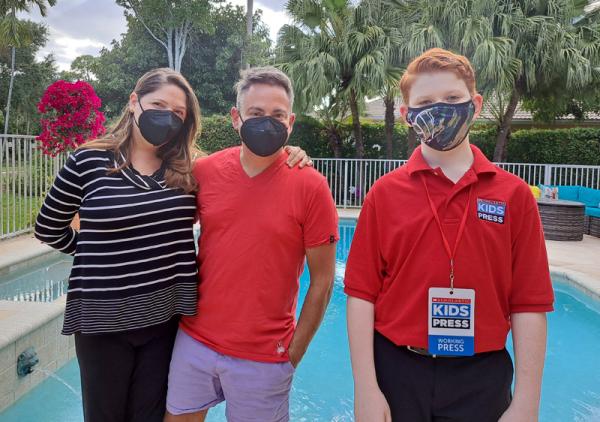 The coronavirus pandemic was declared on March 11, 2020. Since then, doctors and nurses across the United States and around the world have risked their lives to care for patients battling COVID-19, the contagious disease caused by the virus. According to a recent study by Rutgers University researchers, healthcare workers in the U.S. have had a higher prevalence of COVID-19 than the overall population because of their proximity to infected patients. 
I recently spoke with two physicians who live in my Florida neighborhood. Erskin Bezares and Maria Padilla, who are married, have an eight-year-old son, E.J. 
"During the pandemic, it's been really challenging," said Bezares, who is a critical care specialist at a local hospital. "You don't initially know who has COVID-19 and who doesn't, so you have to protect yourself very well." 
Bezares explained the difficulty of balancing a career and family life while working 24-hour shifts. "It's been really hard, and it's really stressful for us," he said. "Obviously, I didn't want to transmit the infection to anyone in my family. There have been many sleepless nights."
Despite the risk of becoming infected while working in a pediatric intensive care unit, Bezares was determined to help others. "I like my job, and I want to help people," he said.
Although children are not at a high risk of becoming sick from COVID-19, they still can be adversely affected. Some young people have developed Multisystem Inflammatory System in Children, or MIS-C, an inflammatory disease that can be fatal.
"MIS-C means that, after getting exposed to COVID-19, weeks later, a child develops inflammation throughout the body, in their heart, and in their coronary arteries," Bezares explained. "That inflammation is really scary because it can mean long-term complications throughout life." Many children with MIS-C didn't realize that they had become infected with COVID-19 because they were asymptomatic. 
THE EFFECTS OF ISOLATION
Padilla, a pediatrician and an assistant dean at a medical school in the Miami area, noted the emotional toll that the pandemic has taken on children, including her son. She recalled the family's first trip together after eight months in quarantine. 
"E.J. was fascinated by the fact that he was in a car," Padilla said. "He was like, "'Oh my. I forgot that I loved this! Look at the trees! Look at the sky! Look at everything!' That's when we, as parents, realized that he is really living in isolation, and he's keeping it quiet. But he's feeling it."
Padilla added that living through the pandemic has had an effect of everyone's mental health, especially kids. "The thing I'm most concerned about, for this entire generation of people, is just how scared they are," she said. "It's clear that they are living in fear."
Photo courtesy of the author