At the Front Desk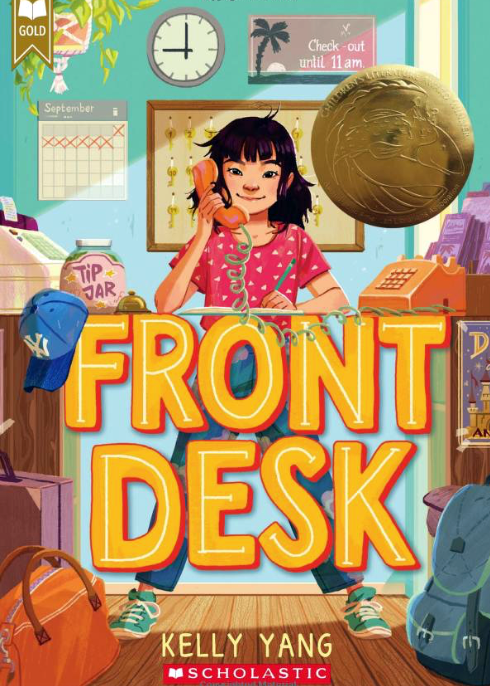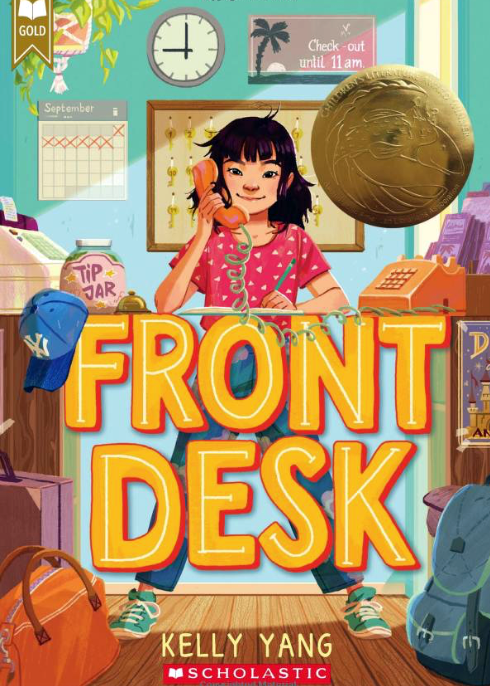 Kelly Yang was six years old when she immigrated from Hong Kong to the United States with her parents. As a child, Yang worked at the front desk of the California motels her parents managed. Her experiences were often too harrowing to share with classmates.
"Carrying around this secret," Yang says, "was like carrying a gigantic backpack, one I could never put down, except when I was in the library."
Although her parents said that English was "the white kids' language," Yang dreamed of becoming a writer. She credits her childhood teachers and librarians with cultivating her love of language and introducing her to the world of books. She started to write stories at the age of 12.
Despite daunting obstacles, Yang excelled academically. She entered college at the age of 13 and graduated from the University of California, Berkeley, before earning a degree at Harvard Law School. 
Yang gave up law to pursue her passion for writing. She worked as a columnist for the South China Morning Post before focusing on her career as a novelist. Her work has been published in The New York Times, The Washington Post, and The Atlantic. Yang is also the founder of the Kelly Yang Project, a writing and debating program for students in Asia.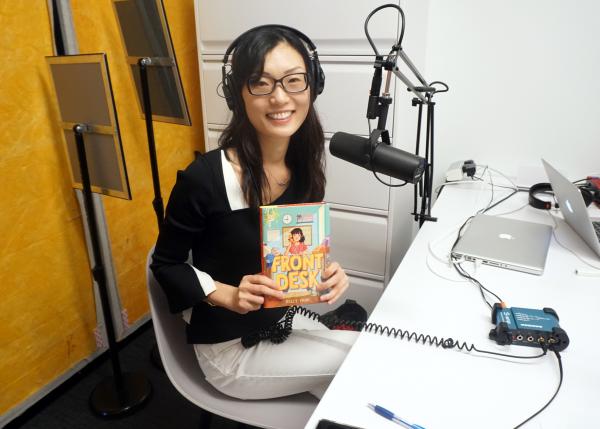 AN AWARD WINNER
Since its publication in 2018, Front Desk has won critical and popular acclaim. The middle-grade novel has earned several honors, including the 2019 Asian/Pacific American Award for Children's Literature.
After reading Front Desk, I wanted to ask Yang about Mia, a spunky heroine who overcomes language barriers, prejudice, and stereotypes to succeed. Like Yang and Mia, I, too, immigrated from Hong Kong to the U.S. as a small child.
"People can really relate to the character even if they don't manage a motel," Yang told me by phone from Hong Kong. "They see or recognize a lot of the things Mia struggles through, like being accepted and being able to do what she wants to do. And she has to deal with discrimination, which is still happening in our society today."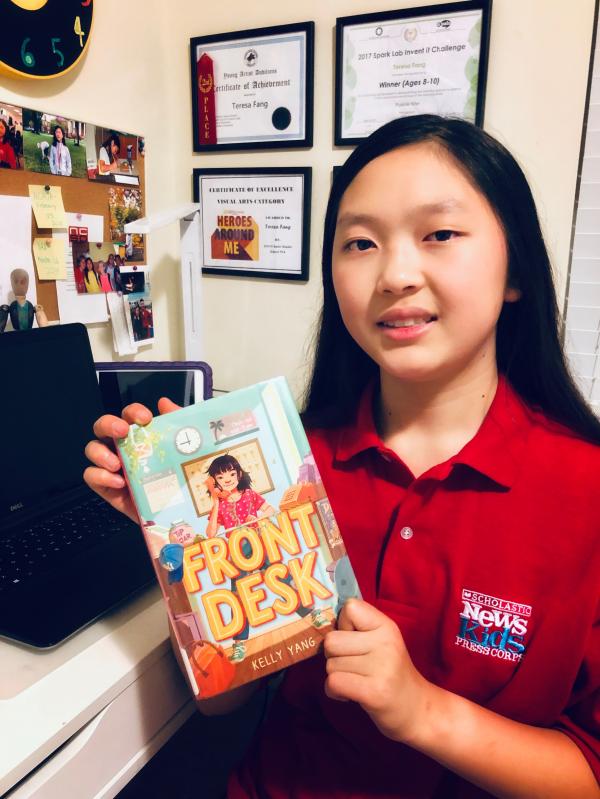 SITTING DOWN TO WRITE
Yang encourages aspiring writers to practice their craft as often as they can. "You can't win if you don't play." she said. She added that delving into new territory with her own novel was intimidating. "I was really scared writing the book," she said. "I wasn't sure if the reactions were going to be positive, and I wasn't sure if people were going to get it." 
Yang is glad that she was able to tell Mia's story, and she hopes that she has inspired kids to follow her lead. "Write as much as you can, and constantly observe because that's what's going to make your writing shine," she said. "Be curious about the world. It's really important for an author to be out there and to interact with people—understanding them, learning about them, and learning about our society."
Yang follows her own advice. She just announced that a sequel to Front Desk will be published next year.
Photos courtesy of the Scholastic News Kids Press Corps