Friendship Is the Best Medicine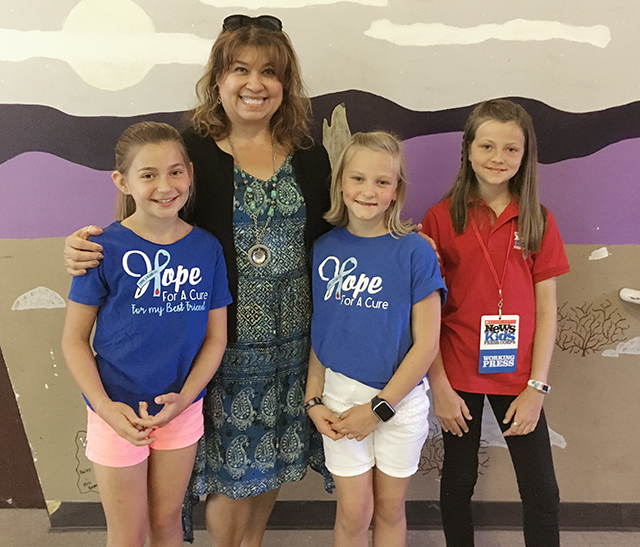 WATCH THE VIDEO
Click below to see clips from Annika's interview with Saylor Archard and Ella Norman.
Saylor Archard is 10 years old and a fourth grader at Cole Canyon Elementary School in Murrieta, California. So is Ella Norman, her best friend.
There is one big difference between the girls: Saylor has Type 1 Diabetes. The condition occurs when your pancreas (a gland behind your stomach) has trouble producing insulin, or when your body has trouble using it correctly.
When your body doesn't have enough insulin, it can damage your heart and other organs. Therefore, every three days, Saylor has to attach a new insulin pod to her body, which injects the insulin that she needs. As Ella has learned: Diabetes takes a lot of work, and you can't manage it alone.
I recently visited Saylor and Ella at Cole Canyon. The girls described how their friendship helps Saylor cope with a challenging situation.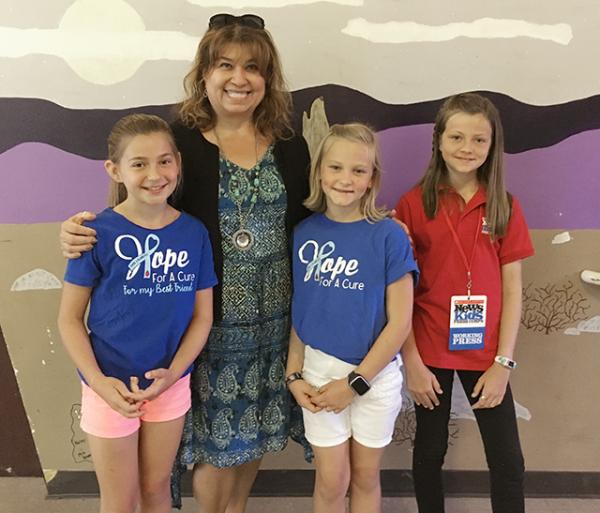 MANAGING THE DISEASE
"What stands out about Saylor is her positivity," says Cynthia Calvillo-Murray, Saylor and Ella's fourth-grade teacher. Saylor has never complained about her condition.
Ella, in turn, is a great friend. Saylor said that when she is acting unusual, Ella will say: "Are you feeling all right? I think you need to go test."
Saylor always carries a little backpack with her. It contains a lancing device, a glucose meter, and other materials that she needs to manage her condition.
Each day, Saylor pricks her finger about 10 to 12 times so that she can check her glucose. Inside her backpack are also some snacks, in case her glucose level dips too low.
"Ella is uplifting and incredibly positive as she helps Saylor monitor those highs and lows," said Cynthia Calvillo-Murray, the girls' fourth-grade teacher. "Ella has become quite knowledgeable about diabetes and even assists Saylor in making choices on what type of sugar source is best when experiencing a low, or reminding her to drink her water and speed up her steps as they walk around the track, when Saylor is experiencing a high."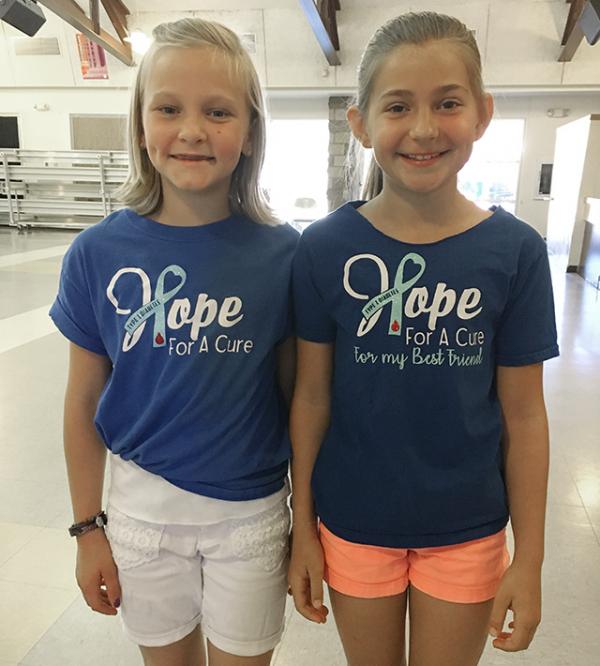 "NEVER GIVE UP"
Saylor is a Junior Ambassador for Juvenile Diabetes. In that role, she attends events related to diabetes and sometimes gives speeches.
"Never give up," Saylor advises kids who have recently been diagnosed with the disease. "When I first got diagnosed, I thought it was horrible. I'm fine now."
One reason that Saylor is fine is because of her friendship with Ella. The girls help each other through everything, even when times are tough. As Ella says: "We just stick together no matter what."