A Friend to Sharks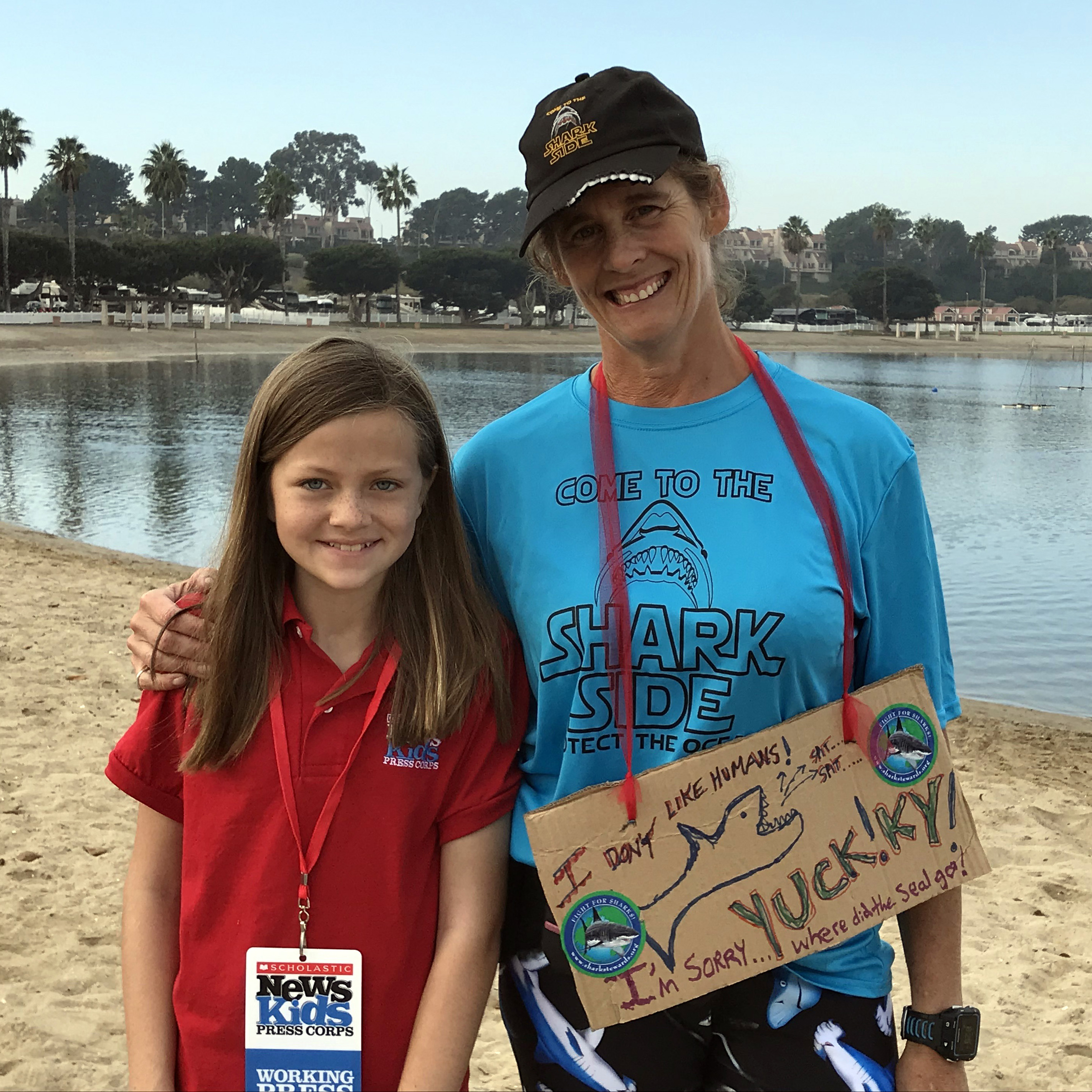 WATCH THE VIDEO
Click below to see Annika's conversation with shark advocate Maria Korcsmaros.
"Out of nowhere, I got this bite," recalls triathlete Maria Korcsmaros. "It was really painful. I remember thinking that it had to be a shark."
In 2016, Korcsmaros was bitten by a great white shark while swimming at Corona del Mar State Beach in Newport, California. Instead of becoming afraid of sharks, Korcsmaros educated herself about the misunderstood fish. She learned that she had been swimming in the shark's natural habitat, and that its instinct was to bite.
Last month, I met with Korcsmaros at the beach. She explained that soon after she was bitten, she befriended David McGuire, who runs a nonprofit organization called Shark Stewards. Its mission is to teach kids about sharks and how to restore the oceans' health.
Today, Korcsmaros is an advocate for marine life. "She has been a really great supporter of sharks and ocean conservation," McGuire said.
In order to help sharks in her own way, Korcsmaros founded a "Fun Run 4 Sharks & Ocean Protection." She loves to run and thought that this would be an activity that others would enjoy, too. The run, which was held in Newport last month, was open to kids and adults. Kids ran 1 mile, and adults ran 5K (3.2 miles). The proceeds will go towards marine life conservancy.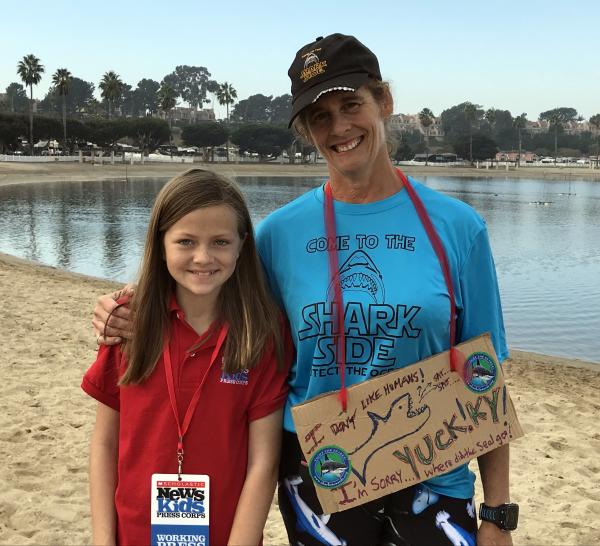 MARINE LIFE IN DANGER
According to National Geographic, an estimated 100 million sharks are killed each year. Most are killed for their fins, which are made into shark fin soup.
The sharks' role is to keep the food cycle in the ocean continuing. For example, sharks eat seals, and then seals eat squid. Without sharks, there would be too many seals.
When asked how kids could help sharks, Korcsmaros said that they could learn about the fish and their importance to ocean life. Then they could start an event, like she did, and donate money or raise awareness about sharks and marine habitats.