The Freedom Rocks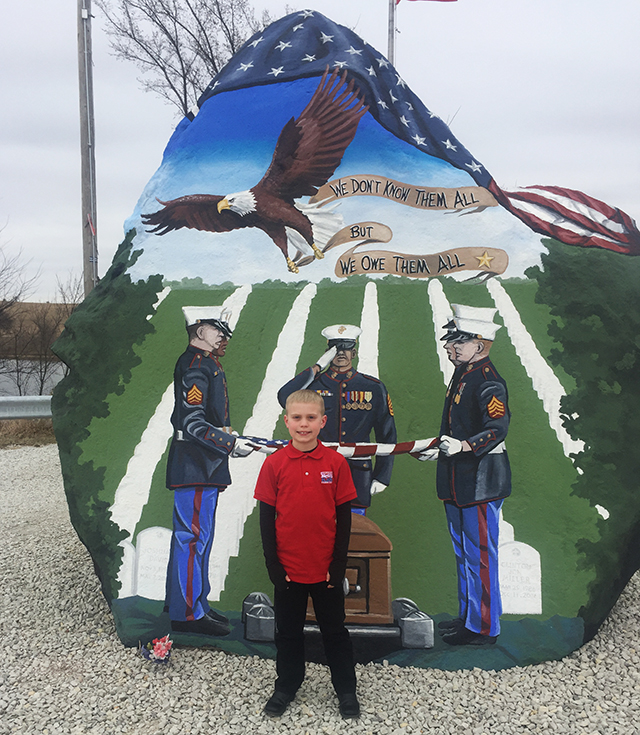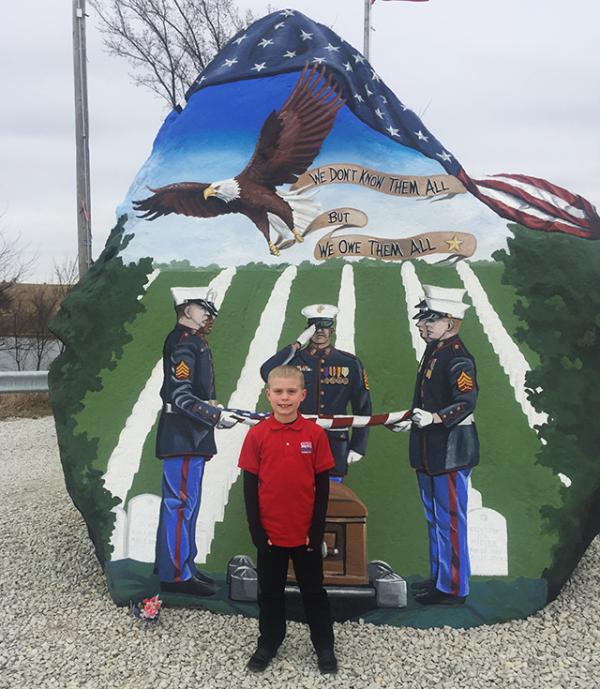 Ray "Bubba" Sorensen II is not your average painter. He paints boulder-sized rocks ranging from 1 to 12 feet tall. These "Freedom Rocks" honor United States war veterans.
I recently interviewed Sorensen in Pottawattamie County, in my home state of Iowa. He said that he originally planned to paint a Freedom Rock in all 50 states. Sorensen still hopes to achieve that ambitious goal. But for now, his focus is to paint a rock in each of Iowa's 99 counties. He started in his hometown of Greenfield, Iowa, offering an example for others to see.
A 1998 movie about World War II, Saving Private Ryan, inspired Sorensen to start his Freedom Rock tour. "I felt lucky that that was as close to war that I would get," Sorensen said. "So I wanted to say thank you to the veterans."
For Sorensen, painting felt like the best way to honor our veterans. "I didn't paint much as a kid, but I loved to draw," he said. He learned to paint in college and that is when he decided to become an artist.
In 1999, at the age of 19, Sorensen started painting the original Freedom Rock. He repaints the original rock every year with a new picture.
TELLING VETERANS' STORIES
Each Freedom Rock has an American flag on top and patriotic pictures. Sorensen said that he tries to include "specific stories of local veterans in each painting."
Sometimes, Sorensen is even able to include ashes from veterans in the paint for the rocks. Each county rock takes 7 to 10 days to finish, while the larger state rocks take up to two weeks to paint.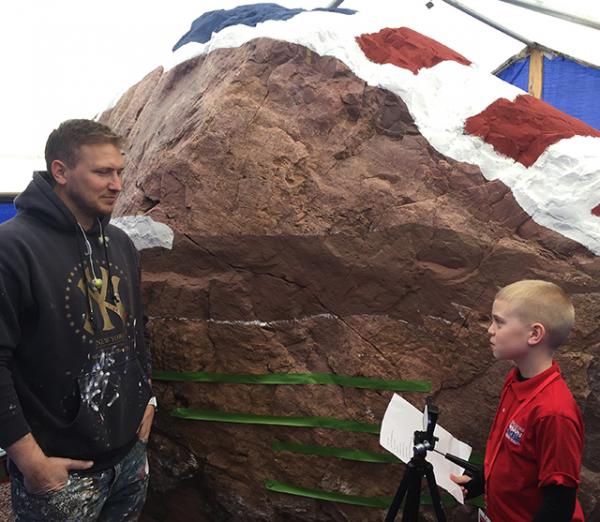 Sorensen is scheduled to paint Iowa's 95th rock—of Iowa's 99 counties—in 2020. He has also completed state rocks in Wisconsin and Missouri. His goal of a rock in each of Iowa's 99 counties and one in every state will be hard to achieve. "When I'm done, I'll finally be able to retire," Sorensen said, smiling.
Photos courtesy of the author