Freaky Friday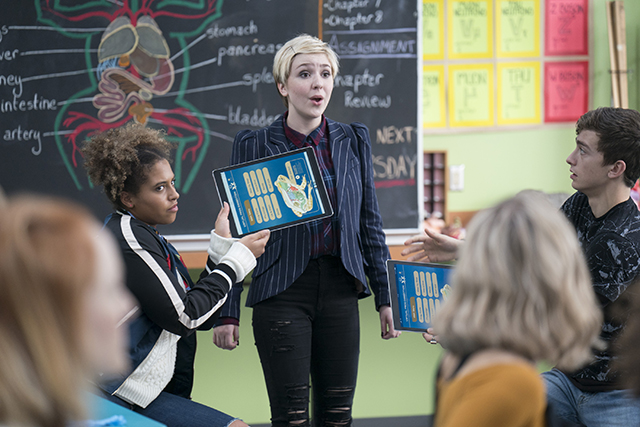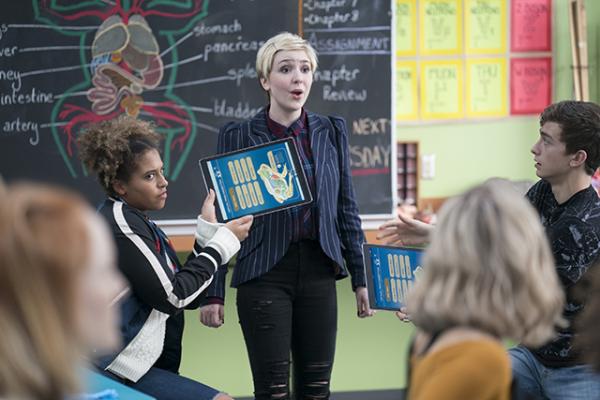 A musical version of Freaky Friday, based on the 1972 comic novel by Mary Rodgers, is coming to the Disney Channel. The movie, which premieres on August 10, follows awkward and rebellious Ellie, 16, as she navigates her relationship with her controlling mother, Katherine. Their love for each other is tested in a moment of unexpected magic, when they switch bodies and are forced to live in one another's shoes.
This is the fourth remake of Freaky Friday. This version is set apart by its pop rock soundtrack. "Musicals on television are having a moment," said Heidi Blickenstaff, who plays Katherine, during a recent interview. "The fact that we're contributing to that landscape is really exciting. You're going to remember these songs. You're going to be bopping to them in your car." 
Blickenstaff brings her extensive experience as a Broadway performer to the role. She is joined by Cozi Zuehlsdorff (Ellie) of Dolphin Tale.
Zuehlsdorff co-wrote one of the new songs for the film. "I've shot pilots for Disney and reccured in a lot of their shows," she said. "But this is the first time that I have a starring role for them, and it's really special to be a part of."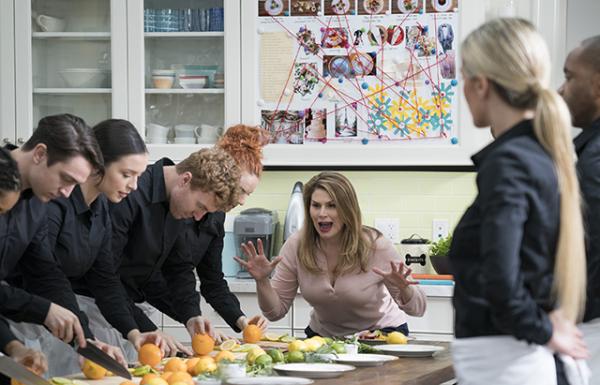 ACCEPTING ONESELF

Freaky Friday is ultimately a story of acceptance. Katherine and Ellie come to accept each other, faults and all. Through their trials, they also learn a lot about themselves. It is this message that Blickenstaff hopes viewers will take away.
"No one can ever be better at being you than you," Blickenstaff said. "If you can figure out what is weird and wonderful and unique about you, you've cracked the code."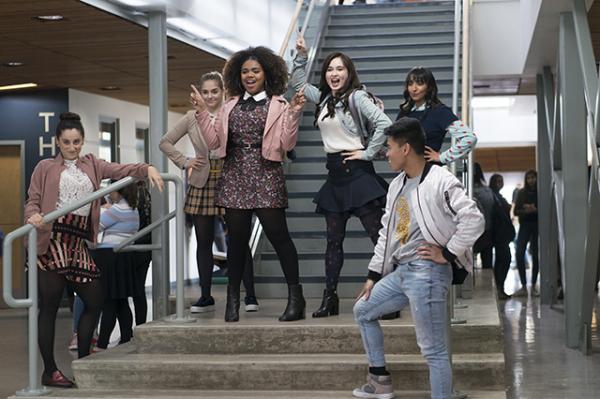 Coming-of-age stories like this one resonate with Zuehlsdorff, who has built a career playing young women. In fact, she said, "Little Women is my favorite book of all time. Every time I read it, I learn something new about myself because there are so many girls to look up to. It's a book to grow with."
What is Blickenstaff's suggestion for a great book to read this summer? Freaky, Friday, of course.
"It's a story that has withstood the test of time," she said, "especially for young women who are coming into their teenage years, and who know what it feels like to struggle, and to fight with a parent, and to be uncomfortable in their own skin. It's a really good book."
Photos courtesy of Disney Channel/David Bukach