Fishing for Victory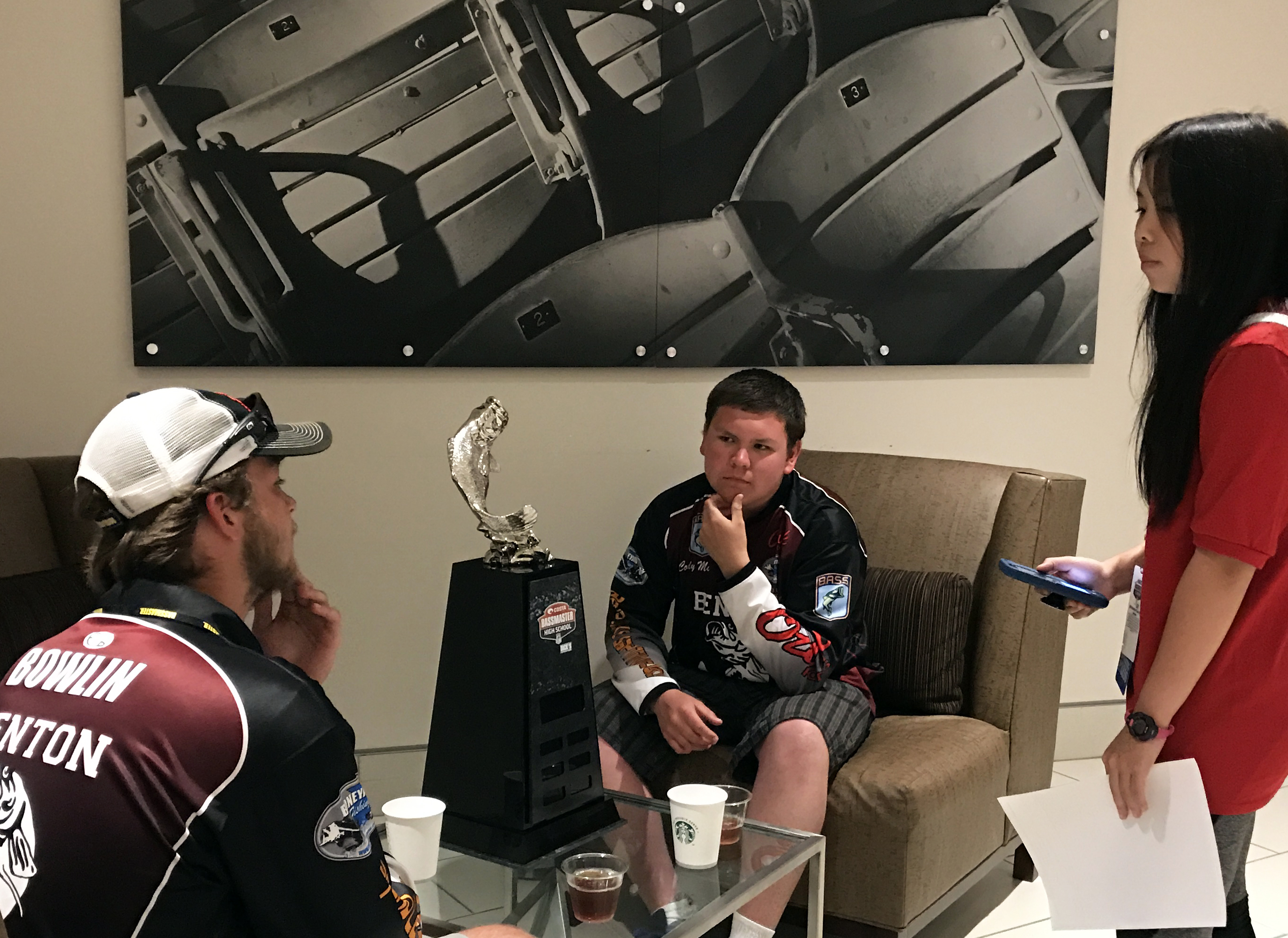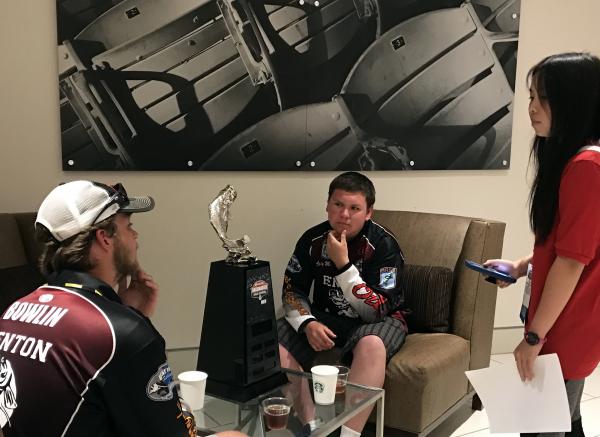 On a recent Sunday morning, fishing boats lined the edge of Lake Conroe in Montgomery, Texas. Onlookers cheered from the docks. It was the third and final day of competition. Soon, the anglers would take off, hoping to catch the biggest bass in the waters.
What were they competing for? The 2017 Bassmaster Classic, the world championship of bass fishing. For the first time in its 47-year history, the Classic was held in Houston, Texas. Large crowds gathered to see the anglers in Houston's famed Minute Maid Park. The event took place over a three day period, from March 24-26.
YOUNG ANGLERS
While the competition was mainly for professional anglers, there were high school and college competitors, too.
I spoke to the winning team of the Bassmaster High School Classic, Cody Miles and Jordan Bowlin. Cody is a sophomore and Jordan a junior at Benton High School in Illinois. When I asked Cody why he started fishing, he said, "My dad brought me into it for family fishing. I ended up having fun and really liking it."
Cody's father, Jason Miles, was their team's boat captain. A boat captain drives around the anglers and handles the fishing technology. Miles was proud of his son's team. "We worked really hard to get here" he said. "To watch them win is absolutely amazing."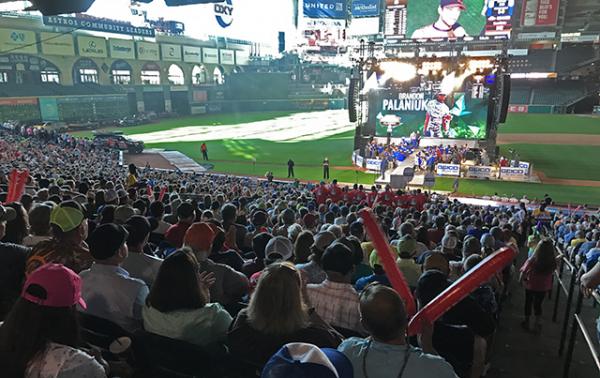 SPEND TIME ON THE WATER

At the event, I caught up with Alton Jones, who won the competition in 2008. "I've followed the Classic ever since my childhood," he said. "To be able to come here now and be a part of it—it really is a dream come true for me."
When asked why he enjoyed fishing so much, Jones said, "It doesn't matter how the rest of the day has gone or what other circumstances are going on in your life. Every cast brings a new opportunity for success."
Jones had advice for aspiring anglers. "First of all, finish your education," he said. "That's an important foundation no matter what you choose in life. In the meantime, spend as much time on the water, getting as much experience in bass fishing as you possibly can."
Fifty-two of the world's best professional bass anglers competed in this year's Bassmaster Classic. The winner was Jordan Lee, a 25-year-old from Guntersville, Alabama. He took home $300,000 in prize money.
Photos courtesy of the author