FIRST LEGO League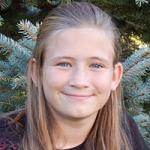 "Three, two, one, LEGO!" That is the exciting countdown used to kick off the FIRST LEGO League (FLL) robot games. More than 265,000 kids in 80 countries participate in FLL. The program helps kids learn more about science, engineering, and technology—and have fun at the same time.
FLL tournaments have the feel of sporting events. Competing teams can have anywhere between 2 and 10 members who are between the ages of 9 and 14. Team members, who range from fourth-graders to eighth graders, don't have to be classmates. They can just be a group of friends or members of an organization.
PREPARING FOR COMPETITION
Each team is allowed three months to create and program their robots. They can use LEGOS that they own or buy. The teams start by conducting research on a topic. Next, they have to create and give a presentation about the topic to teachers and other students. The research, performance, and presentation all determine scores. For the first 30 seconds, the robot does what the teams programmed it to do. The next two minutes are done by remote controls.
Teams are judged on teamwork skills and the level of respect they have for others' ideas. They have to cooperate and work efficiently in order to obtain a good score, and if they complete a competition and qualify, they move on to the next round.
MAKING LEARNING FUN
This program is working with STEAM (science, technology, engineering, arts and design, and math) to excite kids about topics many might otherwise shy away from.
"[The program] has been getting harder, along with a lot more people joining," said Madi Wiley, a Girl Scout from Ottumwa, Iowa.
Camille Schroeder, the head of FLL for Iowa, said: "LEGO League is popular among children because it brings together a familiar toy and education." LEGOS are familiar toys, and kids don't even realize they're learning. After all, don't toys make learning fun?
The nation is building up STEAM, and FIRST LEGO League is helping. Many kids who participate realize what fields they would like to pursue when they grow up. Education is important, but having fun is the key.