The First 100 Days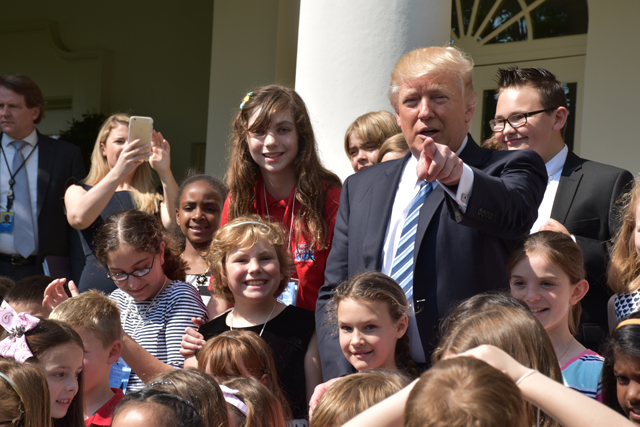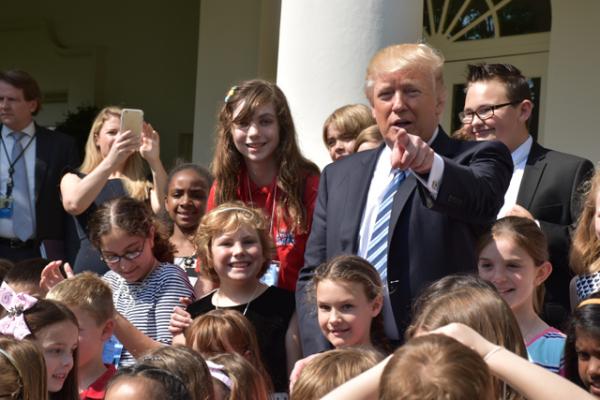 Ever since President Franklin D. Roosevelt came to power during the Great Depression in 1933, presidents have been measured by their first 100 days in office. It is an arbitrary marker in a four-year term. Yet most observers agree that Donald J. Trump is unlike any president in the modern era.
"We've never seen a presidency like this," said political analyst Mark Halperin. "People's reactions are interesting and important."
On April 29, Trump will mark his 100th day as President of the United States. He has the lowest approval rating of any president at 100 days since modern polling began in the 1950s. According to a recent CNN/ORC poll, only 44 percent of Americans approve of the job that Trump is doing.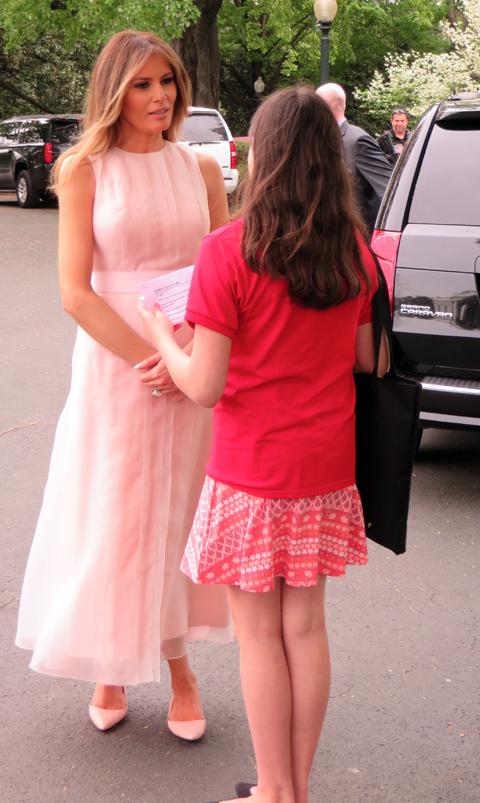 "NEVER A DULL MOMENT"
Trump has failed to fulfill many of his campaign pledges, including swiftly replacing the Affordable Care Act and convincing Mexico to pay for a wall on the southern border of the United States.
Trump's attempts to limit entry into the U.S. by people in mostly Muslim countries have been blocked in the courts. Many legal scholars say that such measures are unconstitutional because they discriminate against people based on their religion.
Meanwhile, members of Trump's presidential campaign are under investigation by the U.S. Congress and U.S. intelligence agencies. The Trump campaign may have worked with Russian officials to give the candidate an unfair advantage in last November's election. Trump defeated Democrat Hillary Clinton in a surprise win even though she earned nearly 3 million more popular votes. 
Trump has repeatedly denied any wrongdoing by his associates and often lashes out at critics on Twitter. He also attacks American journalists for reporting what he calls "fake news." As political reporter John Heilemann told me, "There's never a dull moment with this White House."
A NATION DIVIDED 
Still, members of Trump's administration are optimistic about his presidency. Indeed, most people who voted for Trump stand by their decision.
Those voters remain hopeful that the president will bring back jobs from overseas, limit illegal immigration, lower taxes, and keep Americans safe from terrorism. According to a recent poll by the University of Virgina Center for Politics, Trump has a 93 percent approval rating among people who voted for him in 2016.
At the Easter Egg Roll on April 17, I asked First Lady Melania Trump and top White House officials about their roles in the new administration. Here are highlights from my interviews: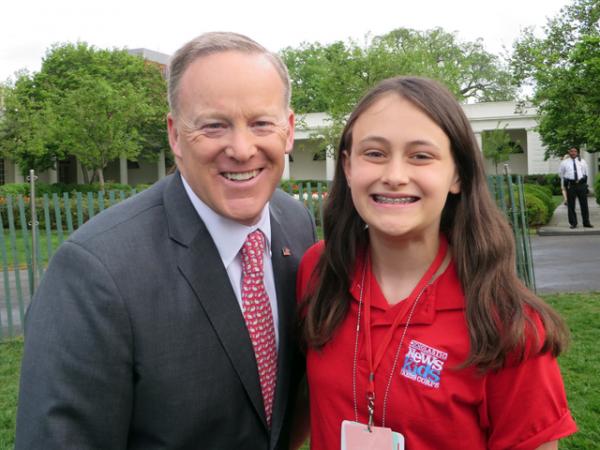 MELANIA TRUMP, FIRST LADY
What do you think are some of the most important issues facing kids my age?
I'm very passionate about social media and cyberbullying. I think that our youth and teenagers are going through a lot. So we need to take care of that. I feel that that's one problem. We need to face it and take care of it.
Which past First Lady do you admire the most, and why?
All of the First Ladies did a fantastic job. There are a lot of obligations, and everybody had their own initiatives and [ways of] helping our country.
SEAN SPICER, WHITE HOUSE PRESS SECRETARY
What are some of the biggest challenges you face in your job?
The press corps—that's probably the biggest. No, that was my bad attempt at being funny.
We try to make sure that every day what the President does and why he's doing it is effectively communicated. Sometimes, obviously, that's a bit challenging to get through to a skeptical press corps. We have to continue to find ways to make sure that the American people know what [the President] is doing to keep the promises he made to them.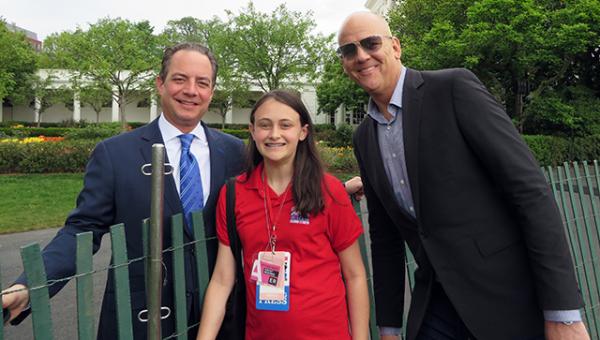 REINCE PRIEBUS, WHITE HOUSE CHIEF OF STAFF
Can you tell us about your job?
It's exciting every day. You never know what's going to be in front of you—coordinating, care and feeding, or decision-making. A big part of the job is making sure that all of the people who have a voice in a particular decision are heard before a recommendation is presented to the President. Also, thinking on your feet and being good with other people. So, that's the job.
KELLYANNE CONWAY, COUNSELOR TO THE PRESIDENT

What are you most proud of President Trump for?
I am most proud of President Trump for running in the first place because many people who are in politics are motivated by money or power or status or prestige and position. He had all of that, and he and his family have sacrificed enormously for him to run and to serve. That's very attractive to many Americans because they know that he's doing it for all the right reasons.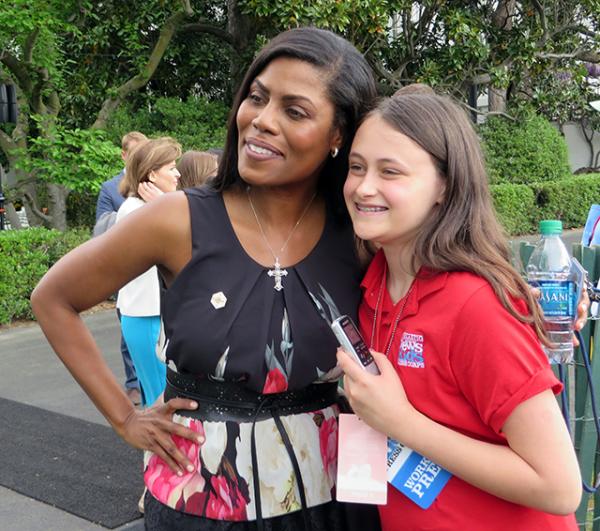 OMAROSA MANIGAULT, DIRECTOR OF COMMUNICATIONS, OFFICE OF PUBLIC LIAISON
Why do you like working for President Trump?
He's a really good boss. He's really, really, really fun. He's funny. He is very, very, very concerned about the people in this country and making sure that they have exactly what they need. It's great to work for someone who cares.
What do you think are his strongest moral values?
Standing on his principles. Making sure that the things he says he's going to do, that he does them. That's integrity. When he says, "Buy American, hire American," he does it. When he says, "Jobs for America," he does it. He says, "Make sure America is safe," he does it. And that, to me, is the most incredible quality the President has.
Photos courtesy of the Scholastic News Kids Press Corps