Finding Dory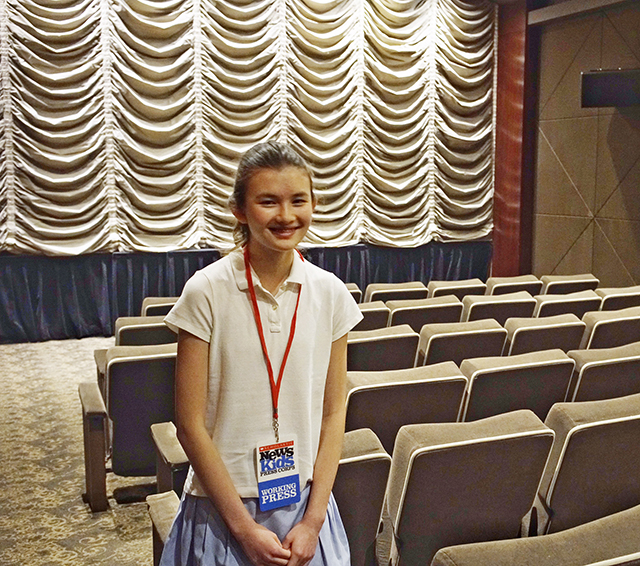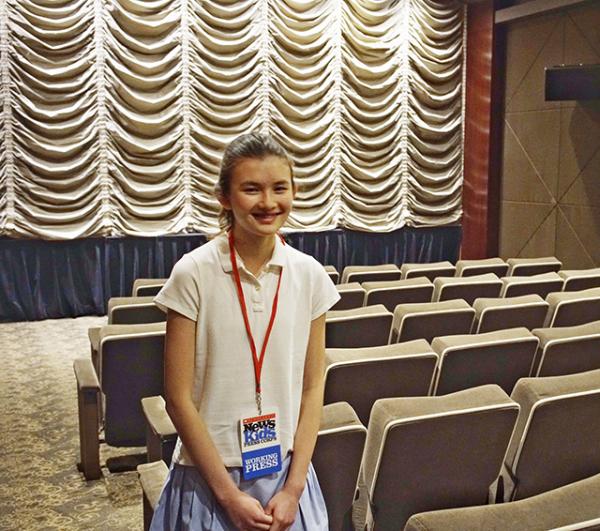 Charlotte at an advance screening of
Finding Dory
in New York City
Finding Dory, a computer-animated adventure movie, opens nationwide on June 17. I recently attended an advance screening of the film, which was produced by Pixar Animation Studios and released by Walt Disney Pictures.
The new movie is the long-awaited sequel to 2003's Finding Nemo, which won an Academy Award for Best Animated Feature and earned an estimated $340 million at the box office worldwide. According to Alison Willmore, a film critic for BuzzFeed, Finding Nemo is "both funny and touching—what Pixar does best."
Now, more than a decade later, the movie is considered a modern classic. Matt Singer, a film critic for the website ScreenCrush.com, said that Finding Nemo "really resonated with people. The story of a father and son, even though they're fish, is powerful."
A NEW ODYSSEY
Finding Dory is set a year after the adventures of Finding Nemo. Dory, a wide-eyed fish, has trouble remembering things. When she realizes that she has lost her parents, she sets off to find them. Many returning characters accompany her on the odyssey, including her friend Nemo and his father, Marlin.
Andrew Stanton, who directed the original movie, co-wrote and co-directed the sequel. He also voices the sea turtle, Crush.
Talk show host Ellen Degeneres returns as the voice of Dory, and Albert Brooks returns as Marlin. There also are several new characters in the sequel, including a sarcastic octopus, Hank, and a nearsighted whale named Destiny.
BELIEVE IN YOURSELF
Finding Dory explores the importance of friendship. It also highlights the love between parents and children. A key message is the need to have faith in oneself. Dory can only overcome obstacles when she believes in herself.
After seeing the sequel in New York City, Shira Bootehsaz said that she loved the characters because "they all have their own personalities." Shira also liked the movie because, she said, "Dory can just come up with something and get out of her problems."
Photo courtesy of the author