A "Fiery" Debate for Florida's Senate Seat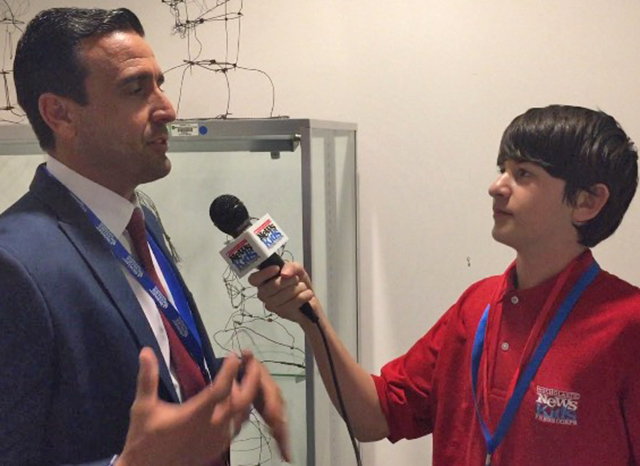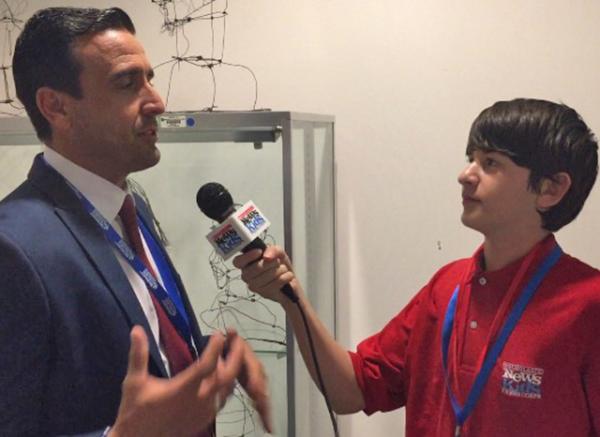 On October 26 at Broward College in Davie, Florida, current U.S. Senator Marco Rubio, a Republican, faced off against U.S. Congressman Patrick Murphy, a Democrat. This was the candidates' second and final debate before the November 8 election. Murphy is hoping to unseat Rubio, who has represented Florida in the U.S. Senate since 2011.
Many people are aware that Senator Rubio was one of the top candidates for the 2016 Republican nomination for president. Rubio, of course, did not receive enough delegates to earn the nomination. He lost to current Republican presidential nominee Donald Trump, a businessman from New York City.
Last June, Rubio reversed his pledge not to run for another six-year term as Senator.
A PIVOTAL RACE
Todd McDermott, an anchor for WPBF News, a TV station in West Palm Beach, Florida, moderated the debate. Murphy led off by criticizing Rubio's poor attendance record in the Senate. The Republican candidate zinged him back, accusing Murphy of exaggerating his accomplishments.
Some members of the press said in the media filing center that they had expected the debate to be peaceful. But with all of the insults being hurled back and forth, it felt like a Republican primary debate.
Both candidates condemned each other for supporting their respective party's presidential nominee. Regarding Trump, Murphy stated in an aggressive tone, "He is the most racist, bigoted candidate ever to run for president."
Murphy then attacked Rubio for not supporting a minimum wage increase. Rubio had a quick response, saying, "I find it ironic [that] I'm being lectured about the plight of the working class by a millionaire who inherited his money." This was a reference to Murphy's family's wealth.
After the debate, I spoke with Rene Pedrosa of América TeVé, a Spanish-language TV station in Miami, Florida. "I thought it was a very fiery debate," Pedrosa said.
Who will win the race? Voters will have to wait until November 8, when all of the ballots are cast.
Clinton and Trump are running neck-and-neck in Florida, the country's largest swing state. So all eyes will be on the Sunshine State in the next several days. As Rubio said when he decided to run for re-election, "Control of the Senate may very well come down to the race in Florida."
Photo courtesy of the author