KID REPORTERS' NOTEBOOK
The call for Kid Reporter applications is now open! Click
here
to learn more.
Fencing Tournament Returns to Washington, D.C.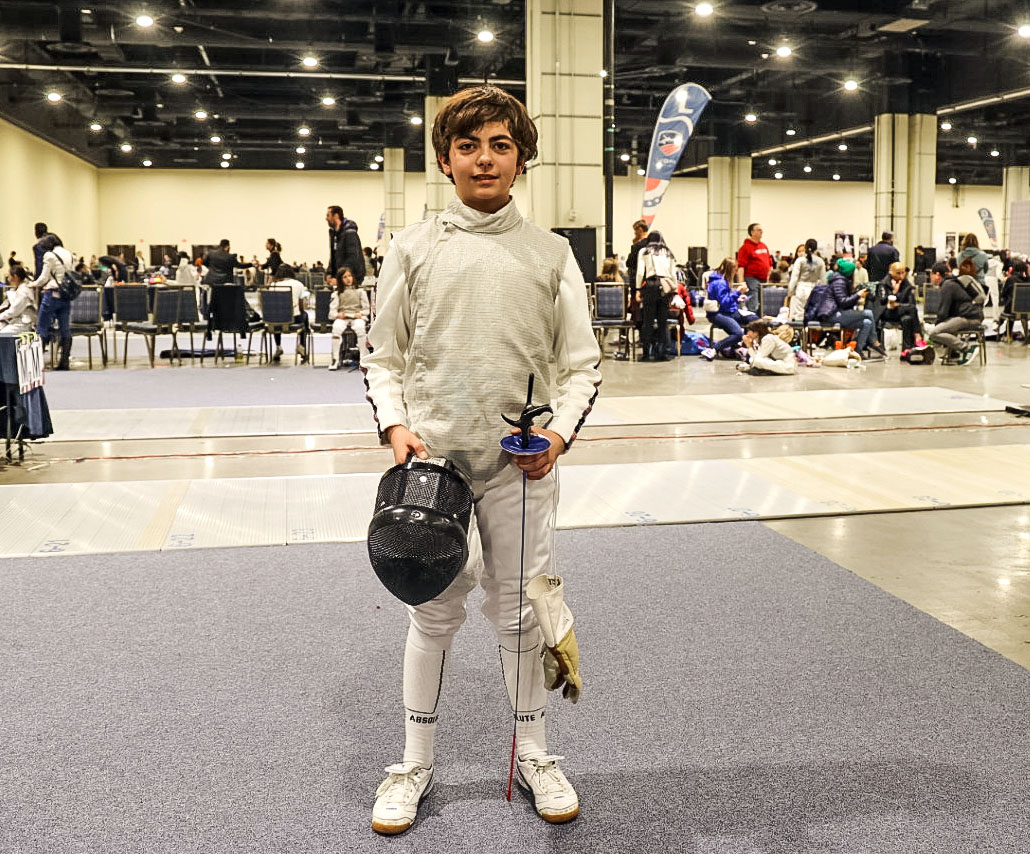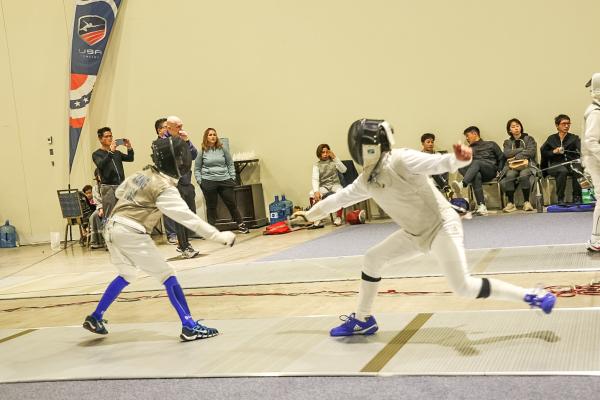 The Capitol Clash is one of the largest fencing tournaments in the world. The National Fencing Foundation hosts the annual event, which took place this year January 14-16 at National Harbor in Washington, D.C. 
Fencing is a lesser-known youth sport, even though it has been around for 4,000 years. It involves one of three types of swords—epee, foil, or saber—which are used for both attack and defense.
Fencers need to hit their opponents to score points and win. After watching a fencing bout during the Olympic Games, I started fencing lessons two years ago. I participated in the tournament this year as a foil fencer representing Baltimore's Homewood Fencing Club.
"AN UNFORGIVING SPORT"
Philip Sbarbaro was Master of Ceremonies at the Clash. Sbarbaro is a lawyer who has worked for the United States Department of Justice. He's also a world-renowned fencer.
Sbarbaro took up fencing in elementary school. But he didn't start training seriously until he turned 58. He went on to win a bronze medal in 2019 at the World Veterans Fencing Championships in Cairo, Egypt.
"I think it's one of the most difficult and unforgiving sports there is," Sbararo said of fencing. "You can miss by a sixteenth of an inch, practice for a year, and still lose."  
The Clash started in 2007 with only 100 youth participants. Today, it includes more than 1,600 participants. Kids as young as 10 participate. 
Fencing becomes more popular, Sbararo said, any time there is a movie features fencing, like Zorro or Pirates of the Caribbean. But he pointed out the U.S. fencing community is still relatively small, with only 25,000 members nationwide.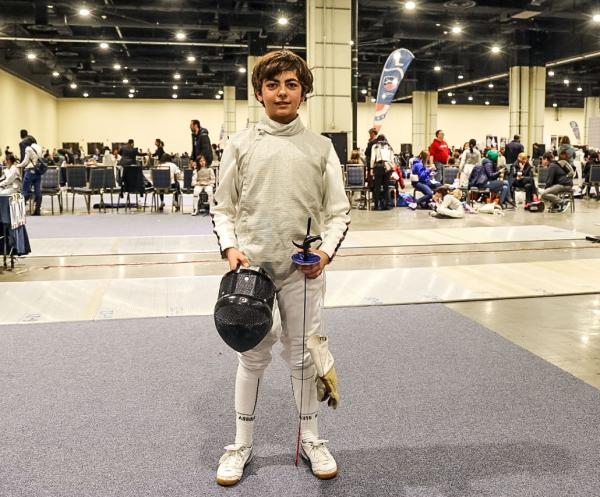 PLANS FOR EXPANSION
This year, Claire Dziwulski, 10, participated in the Clash for the first time. She represented Chesapeake Fencing Club, which is located in Towson, Maryland. "I like it," she said after her event. "It's very difficult, though."  
Sbarbaro, who coached at the U.S. Naval Academy, agreed. "The best part of fencing," he said, "is that it takes all of you to be a good fencer."
The champion fencer could challenge the strongest, tallest cadet at the Academy to hit him, and they would always miss at first. "It's not about how strong you are," Sbarbaro said. "It's about how smart you are."
Claire is learning, she said, that fencing gets easier when you figure out "what strategy to use." 
According to Sbarbaro, there are plans to expand the Clash next year to include a larger venue and even more athletes.
Photos courtesy of the author