Feel the Force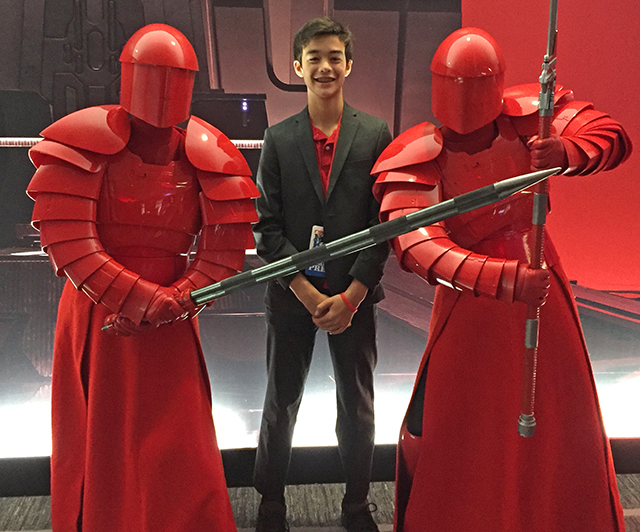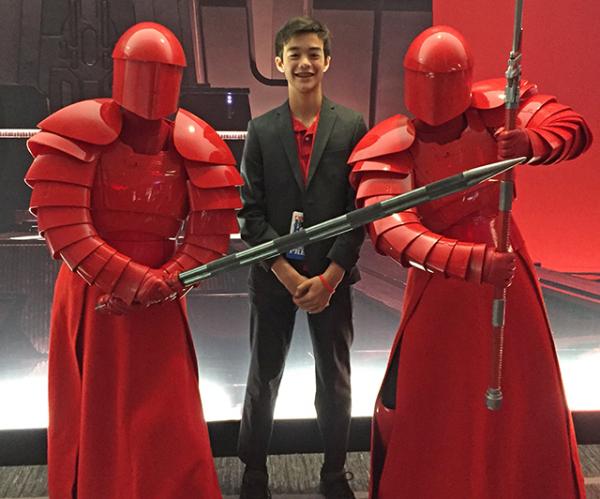 The director and cast of Star Wars: The Last Jedi gathered in Los Angeles, California, recently to promote the highly-anticipated film, which opens on December 15. Without revealing any secrets, the stars promised that The Last Jedi from Lucasfilm would deliver the adventure, humor, and drama that Star Wars fans have come to expect. 
The Last Jedi is the second installment in the Star Wars sequel trilogy. It was preceded by Star Wars: The Force Awakens in 2015, which enjoyed the biggest opening in movie history.
The Last Jedi stars Mark Hamill as Luke Skywalker and Daisy Ridley as Rey. Few plot details have been released.
Carrie Fisher, who plays Princess Leia, a fan favorite, died in December 2016, shortly after the completion of filming. The movie is dedicated to her.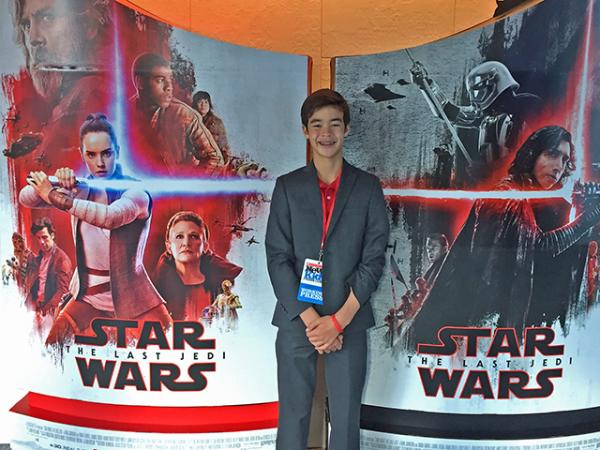 "INTIMATE" AND "EMOTIONAL"
Director Rian Johnson described the energy that he wanted to create in the movie. "First and foremost, we were trying to make it feel like a Star Wars movie, and that means you have the intensity," he said. "But it also makes you come out of the theater wanting to run into your backyard and grab your spaceship toys and make them fly around."
Andy Serkis plays Supreme Leader Snoke. He said that he was "blown away" after watching the movie for the first time. "It's really intimate and very emotional," Serkis said.
"FUN AND FUNNY"
Serkis praised Johnson for creating a balance "between epic moments and hilarious antics and going right into the heart of these beautiful characters."
Laura Dern, who joins the cast as Vice Admiral Amilyn Holdo, agreed. What makes the film stand out, she said, is how Johnson uncovered "each character's conflict." Even Hamill said that Johnson forced him "out of my comfort zone."
Will The Last Jedi be modeled after the second chapter of the original Star Wars trilogy, The Empire Strikes Back? Johnson offered some insights. "We've been trained to expect that sequels will be a little darker, and we're going to go to some intense places in the movie," he said. "But I also hope that it's fun and funny."
Photos courtesy of the author