Eyewitness: Coping With the Pandemic in Singapore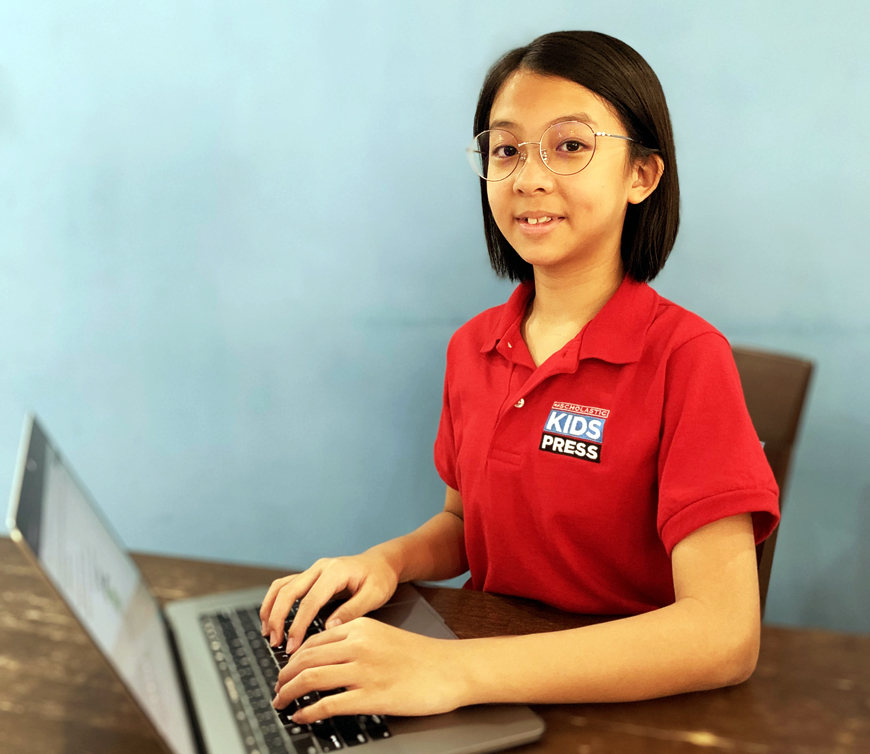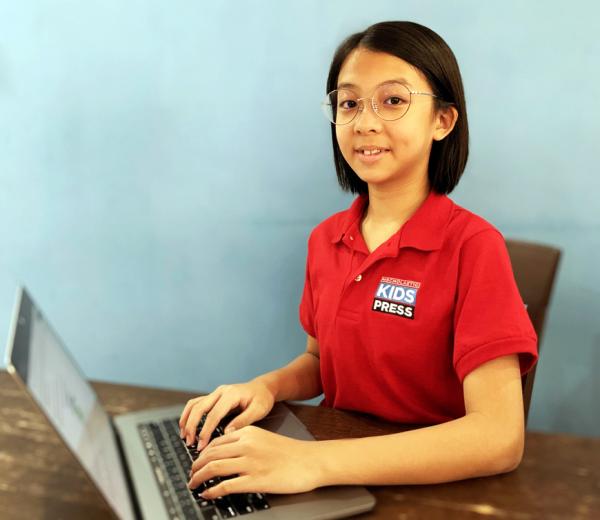 Editor's note: During the coronavirus pandemic, our 50 Kid Reporters around the world are covering the news from home. We'll share their experiences on our Kids Press blog in the weeks ahead. Stay safe! 
As of May 3, Singapore has recorded 18,205 cases of COVID-19. A total of 18 people here have died from the disease, which is caused by the novel coronavirus. Public health officials expect to see another spike in cases in the coming weeks.
Singapore, a city-state in Southeast Asia, had been praised for controlling the spread of the virus during the global pandemic. But crowded dormitories for hundreds of thousands of migrant workers, and Singaporeans returning from abroad, have helped fuel a rapid rise in cases.
On April 7, new lockdown, or "circuit-breaker," measures kicked in to minimize the further spread of COVID-19 on this island of about 6 million people. The measures aim to reduce movement and interactions in public and private places. 
Only essential businesses, the public transportation system, and healthcare facilities remain open, with social distancing measures in place. Residents are instructed to go out only for groceries, medical care, and other essential needs. 
Dining in restaurants is not allowed. Instead, we are encouraged to bring our own containers for takeout. Another alternative is to use a food delivery service.
TRACE, TEST, AND QUARANTINE
Ever since the first case of COVID-19 was reported in Singapore on January 23, officials here have relied on scientific measures to control the spread. This includes contact tracing (identifying people who have been exposed to the virus), testing for COVID-19, and isolating people who may have been infected.
All schools have shifted to Home-Based Learning (HBL). Teachers have given students both print and online assignments so that they can continue learning. Students without access to the internet are assisted by the school.
Online assignments are completed on the Student Learning Space (SLS) portal. SLS is an online platform for students to access learning materials. Before the lockdown, our teachers gave us a stack of print assignments to be completed over this period.
I am in sixth grade, and my favorite subject is English. I miss the interactions with my teacher and classmates during English lessons. I hope that in the future, lessons will be conducted through live-streaming instead of the current assignment-based learning. 
ADAPTING TO HOME-BASED LEARNING
Although we have had e-learning days twice every year, I still cannot believe I am staying home to learn. But I'm sticking to my usual routine. I do so by waking up at the same time and changing into my school uniform. I find that doing so helps me focus better. 
Mid-year examinations have been canceled. However, national exams will proceed as planned, with additional precautionary measures in place. Our June school holidays will now take place in May, with school scheduled to reopen in June. I will take this opportunity to engage in self-directed learning and actively seek feedback from my teachers.
MISSING EVERYDAY LIFE
Singapore is always warm and humid, with an average temperature of 86oF (30oC). I miss running under the hot sun during recess and gym class with my friends. Unfortunately, the warm weather has no effect on the spread of COVID-19.  
I have not been out of the house since the circuit-breaker measures were implemented in April. In my spare time, I play table tennis with my family and enjoy my mother's homemade soup. For dessert, I eat my go-to comfort food: chocolate ice cream. 
I busy myself with science projects from the Science Center's online resources. The library is closed, so I borrow and read eBooks from the National Library. I call and WhatsApp my friends to talk with them and see how they're doing.
I miss school a lot and wish I could see my friends face-to-face. The whole situation feels surreal because I no longer have the choice and freedom to hang out with my friends. 
I try my best to stay focused on what I can control and not dwell on the situation. My mother has been sewing cloth face masks for our relatives and friends. She intends to sew masks for the community. Now that the school holiday is starting, I can help her. 
We all hope that life will return to normal. Until then, everyone can play their part by staying home and practicing social distancing. 
Photo courtesy of the author