Eyes on the Prize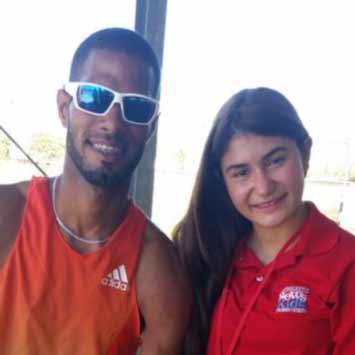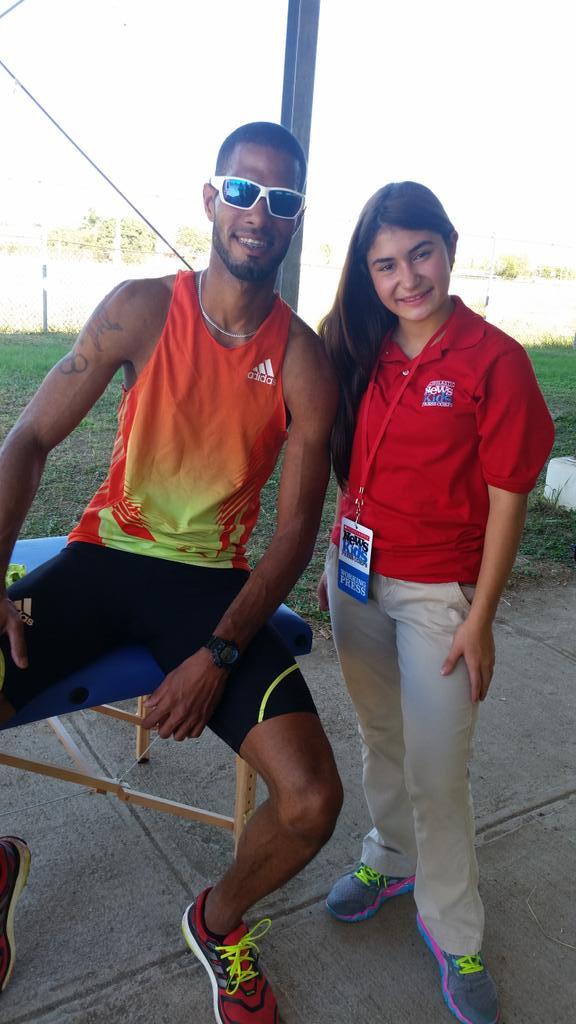 In 2012, Puerto Rican Javier Culson won a bronze medal in the 400 meter hurdles at the Olympic Games in London. Since then, Culson—or Culsonic, has been a hero in Puerto Rico. The nickname comes from the cartoon character Sonic the Hedgehog.
I recently spoke with Culson about the ups and downs of achieving fame and training for grueling competitions.
"I love what I do," he said, while taking a break from his training. "Whatever you do, make sure you love it. You have to take risks, and it won't come easy. But with hard work, nothing is impossible."
Culson also said although he loves to train and compete, he hates being away from his family and friends, especially his 6-year-old daughter, Yari.
Yari, who is in second grade, loves to watch her father practice and race. When I asked her if she'd like to compete in track and field someday, she gave me an unexpected answer. "I love running too," she said. "But I hate having to go in circles. It's so boring. I'd rather stick with my gymnastics."
"I NEED TO RUN FOR MYSELF"
Being an athlete from the Caribbean means that you learn how to run in the heat and not the cold. So what does Culson do when he has to go somewhere cold like the Pan-American Games in Toronto?
"I have to go about a week or two before the race and practice in the cold with long clothes until I am ready to run with my track clothes," he said. He also eats a lot of soup, which helps to keep warm the day of the race.
To many in Puerto Rico, Culson is a symbol of strength and faith. He tries every day to set a good example for those who look up to him. Even though he didn't win first place in the Olympics, Culson said that he hasn't let that deter him.
"I was frustrated, but I got over it because I won something," he said. "I also told myself that I need to run for myself and ignore the stress put on me."
Although Culson still wants to win a gold medal in the Olympics, he is now competing not for the fame or the money, but just to realize his dream. 
Photo courtesy of the author