Extra! Extra!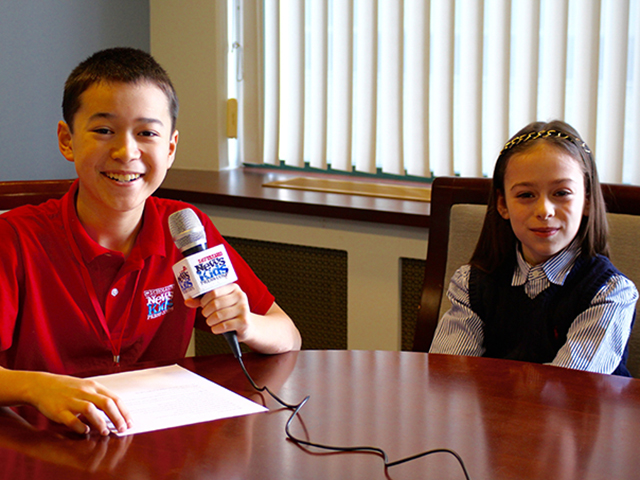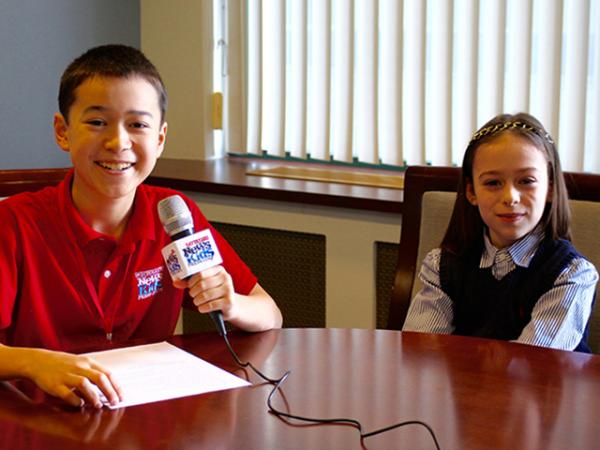 Shayna Rose, a fourth grader from Southborough, Massachusetts, proves to be a bright, persistent, and poised reporter when she interviews politicians, athletes, celebrities, and community leaders.
Shayna started her school newspaper, The Woodward Weekly News, when she was in second grade. Since then, she has changed the newspaper's name to The Rose Reporter and now posts her videos online. The Rose Reporter Facebook page has garnered nearly 3,500 followers.
Ten-year-old Shayna has already interviewed actress Idina Menzel, football star Rob Gronkowski of the New England Patriots, and Donald Trump when he was running for president, among others.
On February 25, I sat down with Shayna in Boston. I asked the young reporter to wear the hat of interviewee, which she did well. Here are excerpts from our conversation.
What inspired you to become a reporter?
I didn't like playing at recess, so I would read. My teacher didn't like me reading anymore. She said that I needed to interact with the other students. My mom suggested that I start a book club, but that didn't go well. So she suggested that I start a newspaper, and I interviewed my friends at recess.
What do your classmates think about your reporting?
They mostly support it. I've had a few people who didn't like it, but mainly it's good.
How do you decide who to interview and how do you reach out them?
My parents and I will look for people who are in the news and are good role models. Then we reach out to their publicist and try to get an interview.
What is most exciting—and most challenging—about being a reporter?
I like learning about people and showing readers another side of celebrities that they don't typically see. The most challenging part is practicing so much.
Which interview was particularly inspiring to you?
Governor Charlie Baker of Massachusetts because he was my first interview, and he really got my newspaper started. I also enjoyed interviewing Gene Simmons from the band Kiss.
What is the kindest thing someone has said to you?
I got a comment on my Facebook page for The Rose Reporter that they watch it every day, and it really makes them feel better about themselves.
What do you like to read?
I like the Who Was? series [Grosset & Dunlap], which is a biography series for kids. I'm currently reading Who Was Jacqueline Kennedy? Next, I'm going to read the Choose Your Own Adventure series [Bantam Books], which my dad recommended to me.
Besides reporting and reading, what are some of your other hobbies?
I play piano and tennis. I also go to religious school, and I enjoy playing with my brother.
What do you want to be when you grow up?
I'm still deciding. I might want to be a hedge fund manager, a brain surgeon who invests in the stock market, or a lawyer.
What is your best reporting tip?
Never give up. Practice, and do your research. If you are interviewing someone, you don't want to ask typical questions.
What are your favorite things to eat?
My favorite meal is a chicken sandwich. I have it almost every day for lunch. I like all desserts a lot, but especially a brownie sundae.      
Photo courtesy of the author