Exploring History on National Treasure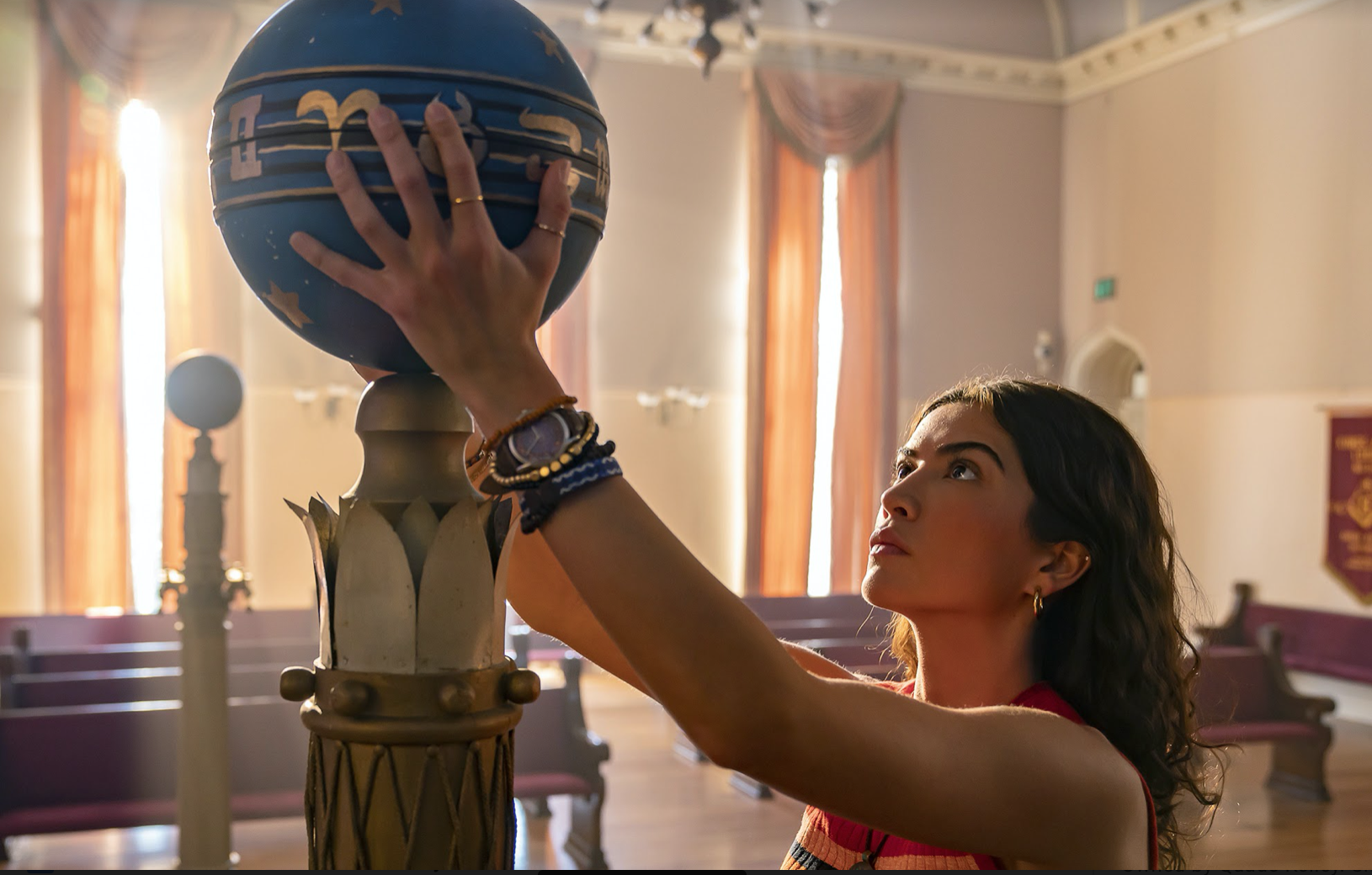 National Treasure: Edge of History chronicles the fictional search for the treasure of Montezuma, a legendary Aztec emperor. The new TV series from Disney+ is inspired by the 2004 blockbuster film, National Treasure. 
Through clues that involve Benjamin Franklin's bifocals and the Declaration of Independence, the National Treasure movie brings the founding of America to life. Now, viewers of the 10-part TV series, which launched on December 15, 2022, can explore the Aztec, Inca, and Maya, ancient civilizations in Mexico and Central America.
Last summer, I met with the National Treasure: Edge of History creators and cast at San Diego Comic-Con in California. They talked about the show, which has been adapted for a young audience, and the link between entertainment and knowledge. "I learned a lot about history just from reading our scripts," said Lyndon Smith, who plays a young FBI agent named Ross. "It's action," she added. "It's an adventure. But it's also looking at history."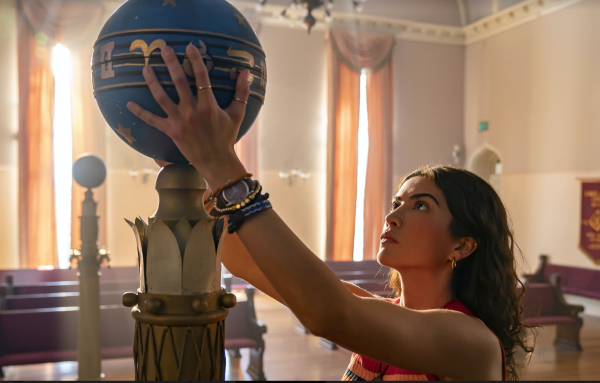 EXPLORING ANCIENT MYSTERIES 
Leading the cast is Lisette Olivera, who plays Jess Valenzuela. Jess searches for relics from the past that may give her clues to the truth about her South American family and her long-dead father. A creative and resourceful thinker, Jess becomes an expert in geography and the social sciences as she prepares for a United States citizenship test and unlocks the mysteries of the past. 
The series gives "a new perspective on Mexican history," Olivera told me. "It's not necessarily all the truth that I was raised on. For people to see a part of that is beautiful." 
Viewers explore the treasures of the Aztec, Inca, and Maya, whose fallen empires are the subject of mystery and wonder. "The story of the indigenous people we follow is insightful," said Jake Austin Walker, wo plays Liam Sadusky, the grandson of an FBI agent and treasure hunter. 
Walker hopes that kids will "be interested in learning more once the show is over."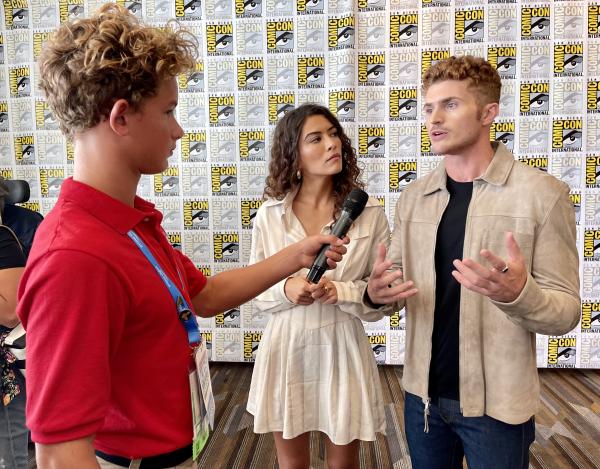 "IS THAT TRUE?"
In the series, three puzzle boxes must be unlocked to find the treasure maps inside. Those maps, in turn, link to priceless artifacts.
Figuring out how to unlock the boxes, said actor Jordan Rodrigues, who plays Ethan Chow, is a huge challenge. "It makes your brain work," he said. "It's a fun, interactive way for kids to learn about history while you're on a scavenger hunt."
Series creators Cormac and Marianne Wibberley draw upon their passion for history in the fictional worlds they build. "We have all these things in this TV show that make you think, 'Wow, is that true? That's so interesting,'" Cormac said. "And then you look it up. That's always been our goal, to get people to do a little more digging."  
Marianne, his wife, said that she also enjoys seeing the actors discover more about themselves. "What's nice about this new young cast is they're still trying to find their place in the world," she told me. "We like the title Edge of History because it's not only about the treasure, but also about these young people's lives. They're on the edge of maybe making history themselves."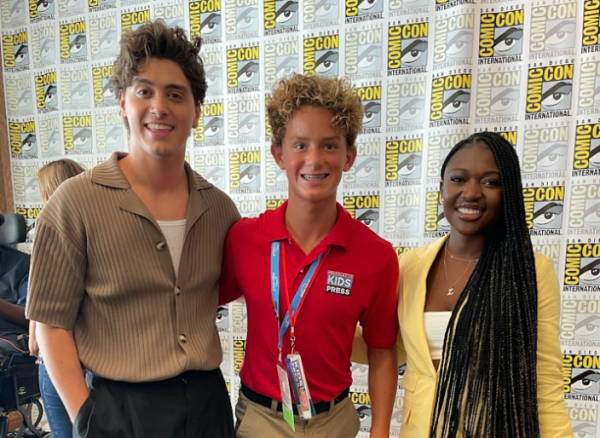 Top photo: Disney/Brian Roedel; other photos courtesy of the author