Eric Litwin Makes Reading Fun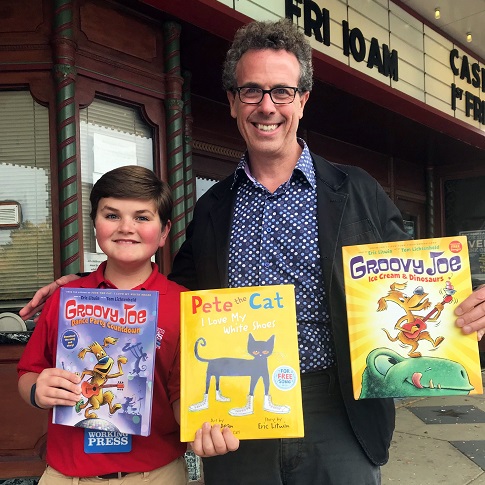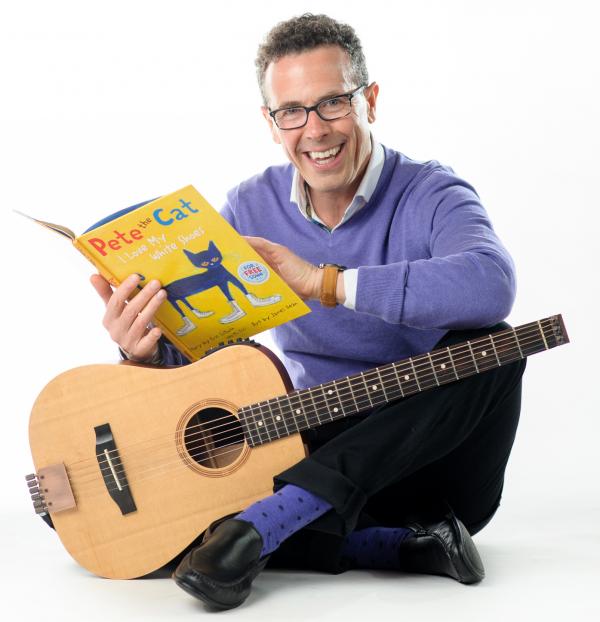 When he was a third-grade teacher, Eric Litwin noticed that his students found reading dull. What could he do to help them enjoy the experience?
Litwin, who plays the guitar and harmonica and sings, realized that folk music and folk tales employ many of the characteristics needed to engage early readers. Using rhyming, repetition, and response, he blended his music with some of the stories he had written. The effort was so successful that he turned to writing full-time.
Litwin is now the award-winning author of the four original Pete the Cat books and The Nuts and Groovy Joe series. His books have sold more than 12.5 million copies, been translated into 17 languages, and won 26 awards, including a Theodor Seuss Geisel Award.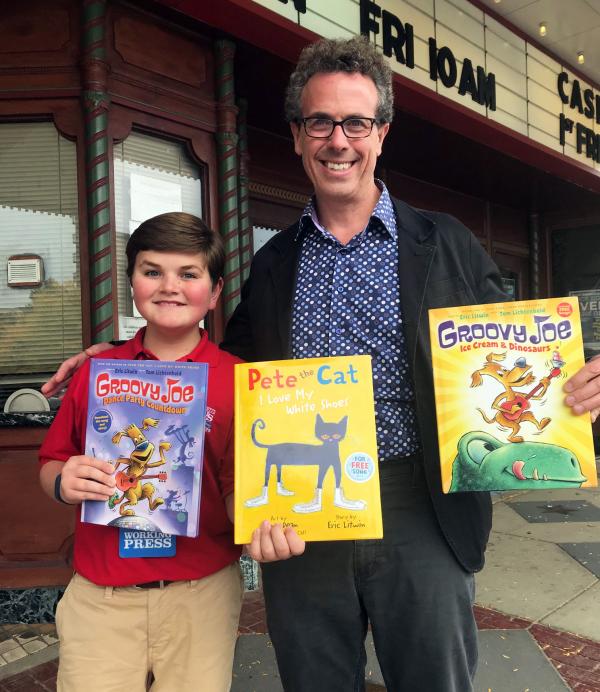 READING, CONVERSATION, AND MUSIC
I recently spoke with Litwin at the Palace Theatre in Canton Ohio. Here are highlights from our conversation:
When did you realize that you wanted to be an author?
When I was a classroom teacher, I noticed that many of my students found reading boring. I thought that this needed to change, and that I needed to be a part of the process. I began blending early literacy and music to make the experience more engaging and accessible for my students.
What are the essentials of making reading fun?
I think of early literacy as a three-layered cake. When we combine reading, conversation, and music, kids are drawn into the stories and enjoy reading. We have to make reading more fun than television and electronics in order to be successful.
Where do you get the inspiration for your stories?
My inspiration comes from the desire to help children learn to love reading, which gives my life meaning. I want to make learning to read as fun and effective as possible. My second motivator is my imagination.
How did you come up with Pete the Cat?
I knew a folk artist named James Dean, who had created a fictional cat named Pete. I fell in love with the character and asked Dean if he wanted to work together. I modified a story that I had written previously about a little girl with white shoes and turned it into the book, Pete the Cat: I Love My White Shoes. I wrote the first four books in the series.

What do you hope children will remember the most about your stories?
An objective of every story I write is to promote optimism and resiliency. In each story, one of the characters has a problem. Through the course of the book, the character learns to overcome the difficulty, with a song along the way.
Top photo courtesy of Eric Litwin; bottom courtesy of the author