Envisioning a City of the Future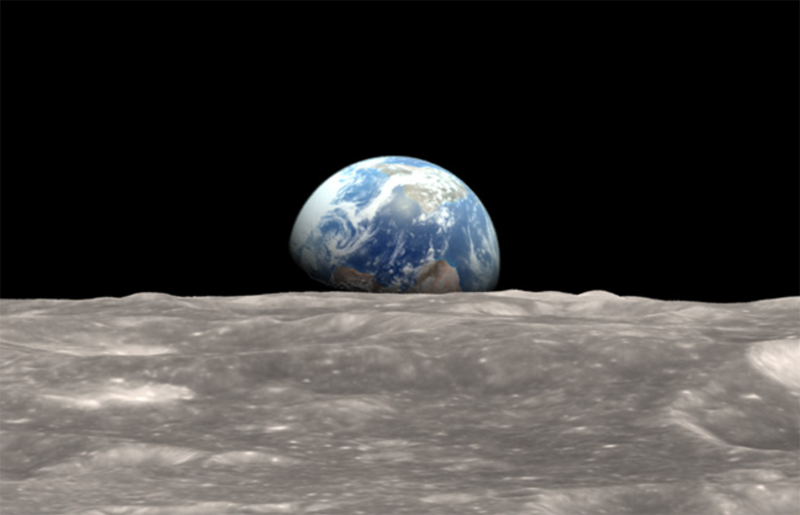 What would it be like to live on the Moon? Students in the 2021 Future City competition were challenged to find out. Nine middle school students from Al-Hadi School of Accelerative Learning in Houston, Texas, took home the grand prize in the international competition. 
Middle school teams from 37 regions in the United States, as well as Canada, Nigeria, and China, participated in the 29th annual competition, which began last fall. The students used their STEM (science, technology, math, and engineering) skills to create a lunar habitat 100 years in the future.  
"In our city, we incorporate our SLR-MAP system, which stands for Smart Lunar Resources Management and Processing System," said eighth-grader Mohammad Ali Rizvi, one of the winning students. Mohammad's fellow winners at Al-Hadi School include Mansha Ali, Mariyam Fatima, Mohammad Hani Mirza, Dayyem Raza, Fatima Razzak, Mahdi Rizvi, Zainab Rizvi, and Sukaina Salim.
Extracting minerals and other resources from a crater on the Moon helped the team engineer organic solutions to sustaining life on the planet, including providing enough oxygen and water, as well as hydrogen for fuel. When asked if they would like to live in their lunar city in the future, the students were enthusiastic about the potential re-location from planet Earth.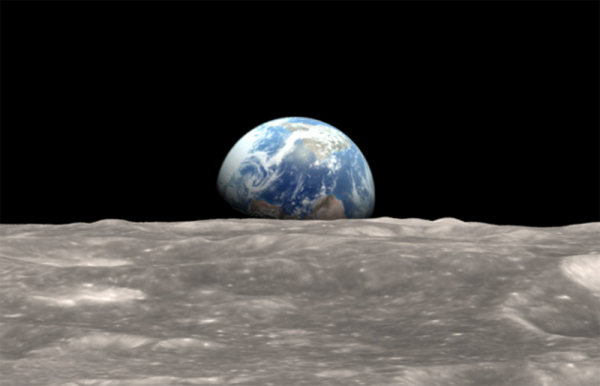 COVID-19 SETBACKS AND LESSONS
The coronavirus pandemic created several challenges for the teams. Students had to be flexible and adapt to a competition that was held virtually. 
Sukaina Salim, an eighth grader, was emotional when the winners were announced on April 7. She helped deliver the final presentation after a teammate was diagnosed with COVID-19, the contagious disease caused by the coronavirus.
"Just remember to push yourself," Sukaina said. "I got to be a presenter in place of the person who got COVID-19, so it was really nerve-racking for me. But it was a great experience."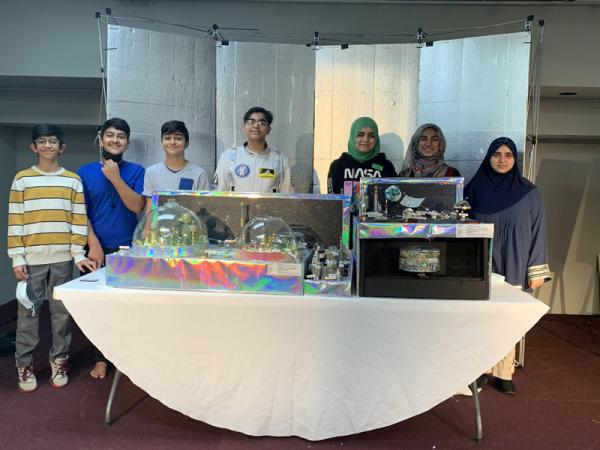 "TEAMWORK AND COLLABORATION"
Team teacher Syeda Batool and volunteer mentor Syed Rizvi encouraged the students and offered practical advice for their project. The students then elaborated on their vision in a 1,500-word essay. They created a scale model of their city with recycled materials and a brief video presentation. They also participated in an online Q&A session with a panel of technical judges. 
"The most important thing we learned from our mentors was teamwork and collaboration," said Mohammad Hani Mirza, who is a seventh grader. "That's one thing we were missing because we all came from different backgrounds with different ideas, and we worked together to create one beautiful city."
The grand-prize winners were awarded an all-team trip to U.S. Space Camp in Huntsville, Alabama, and $7,500 for their school's STEM program.  
Top photo courtesy of NASA; bottom photo courtesy of the Al-Hadi School