"Enough Is Enough," Student Activists Say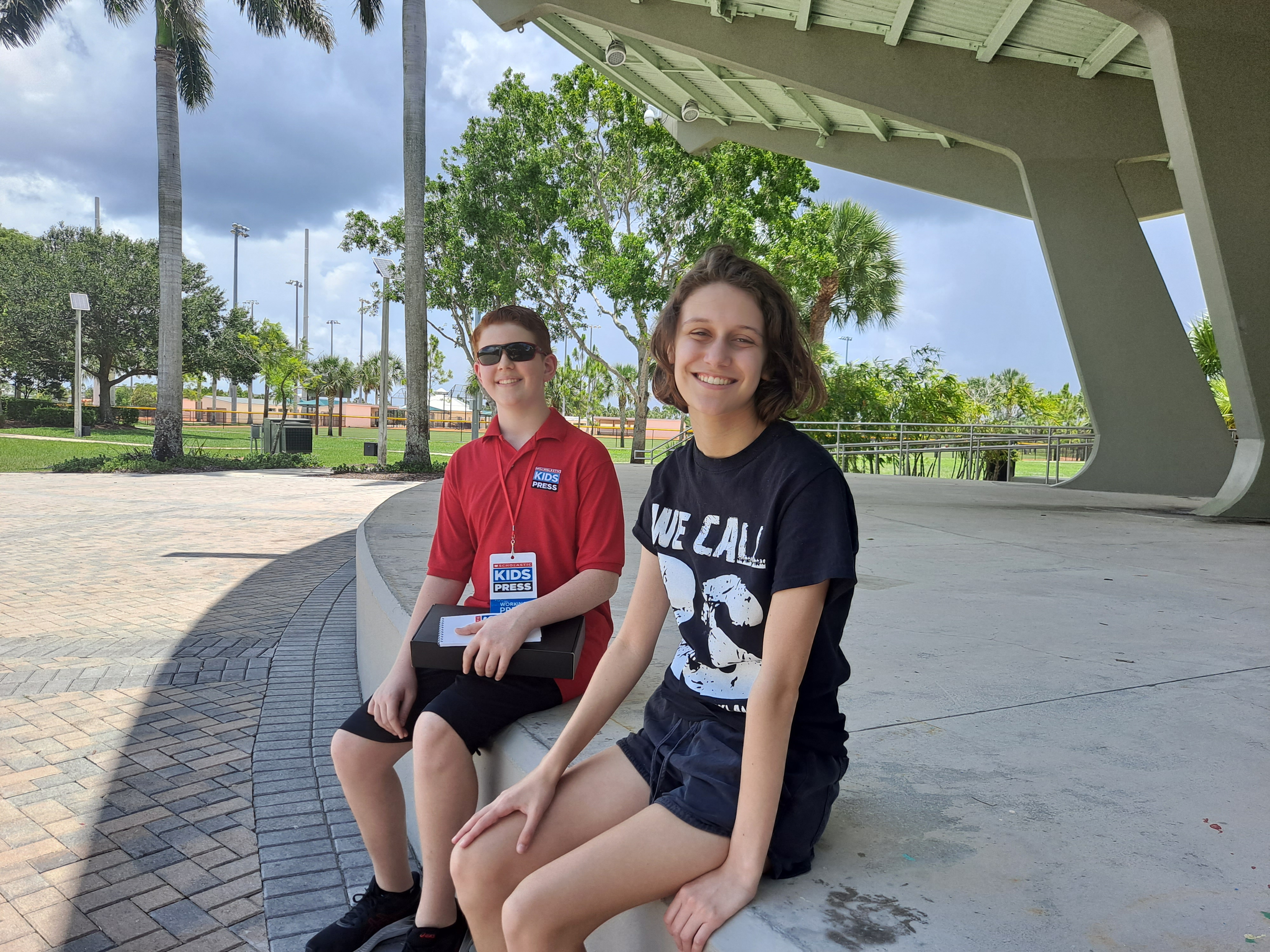 On June 11, tens of thousands of people attended gun-reform rallies across the United States. The rallies were a response to grief and outrage in the wake of deadly mass shootings at an elementary school in Uvalde, Texas, and a supermarket in Buffalo, New York.
In my hometown of Parkland, Florida, students helped organize community events designed to pressure lawmakers to take action. Parkland was the scene of a deadly school shooting in 2018 that claimed the lives of 14 students and three staff members. In response, student survivors created March for Our Lives (MFOL), a nationwide advocacy group designed to spur change. Their activism led lawmakers in Florida and other states to approve legislation tightening restrictions on the purchase of guns.
Zoe Weissman, 16, was a middle school student when the Parkland shootings occurred. She still suffers from PTSD (posttraumatic stress disorder) because of her experiences on campus that day. Zoe now serves as the director of MFOL Parkland. Her role includes lobbying lawmakers at the state and local level.
"There is definitely a bias in activism about age," Zoe said. "There are obstacles along the way—mostly adults who think you can't do things you very well know you're capable of."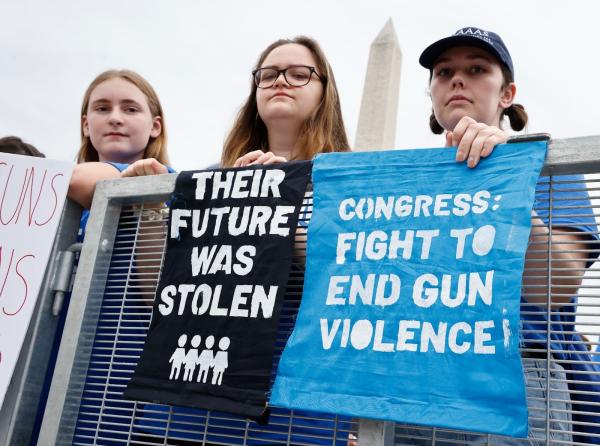 "THIS TIME IS DIFFERENT"
Many people believe that gun laws should be made stricter. During the Parkland rally, hundreds of concerned residents listened as survivors described how they have been affected by gun violence.
Across the country, at more than 450 gun-reform events, survivors also spoke out. In Washington D.C., in front of a crowd of thousands, MFOL founders, parents of Parkland victims, and even Yolanda King, the granddaughter of Dr. Martin Luther King Jr., urged members of Congress to act.
"Many of us have been wearing our marching shoes for years," Yolanda said. "But today, we're telling Congress, we're telling the gun lobby, and we're telling the world: This time is different."
People chanted, "Enough is enough" and "Vote them out," referring to elected officials who refuse to support stricter gun-control laws. Democratic and Republican Senators are now signaling that nationwide measures may be agreed upon for the first time in decades.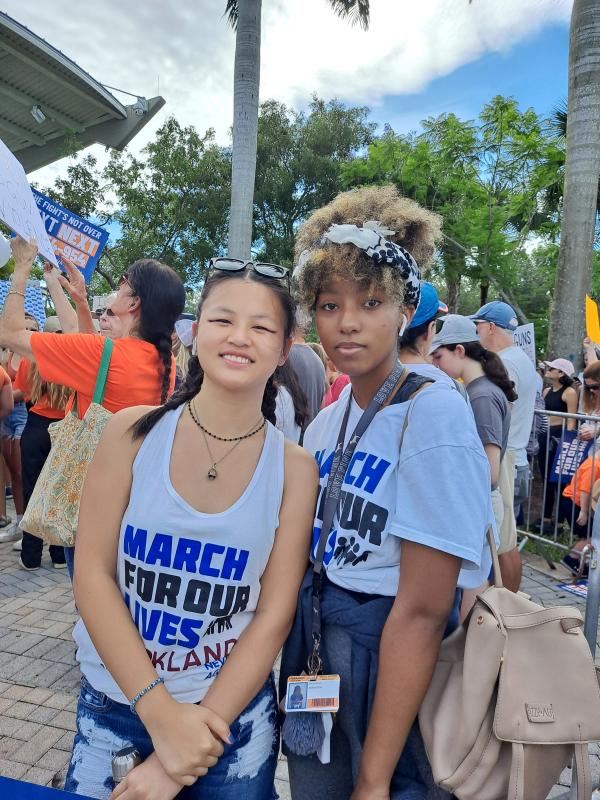 "BANDING TOGETHER"
According to the Pew Research Center, 45,222 people in the U.S. died from gun-related injuries in 2020 alone. Only Brazil surpasses the U.S. in total gun deaths each year.
"We're not trying to violate anyone's Second Amendment rights," Zoe said. "We just want a future where guns are used responsibly and not to hurt other people."
Americans have long debated the exact meaning of the Second Amendment of the Constitution. It says: "A well regulated Militia, being necessary to the security of a free State, the right of the people to keep and bear Arms, shall not be infringed." Most Republican lawmakers and some Democrats have declined to support tougher restrictions on guns. They call, instead, for tougher security measures at schools and other vulnerable locations.
But with gun murders rising each year, more and more people are saying that there should be tighter restrictions on the sale of dangerous weapons. One proposed measure would raise the age of individuals able to purchase firearms to 21. The current age is 18.
Zoe encourages kids to urge family members to vote for candidates who support gun-safety laws. Even though kids can't vote, they can stage peaceful protests and contact state and local officials to make their voices heard.
"The most important thing is banding together," Zoe said, "and showing that even local communities are going to demand an end to gun violence."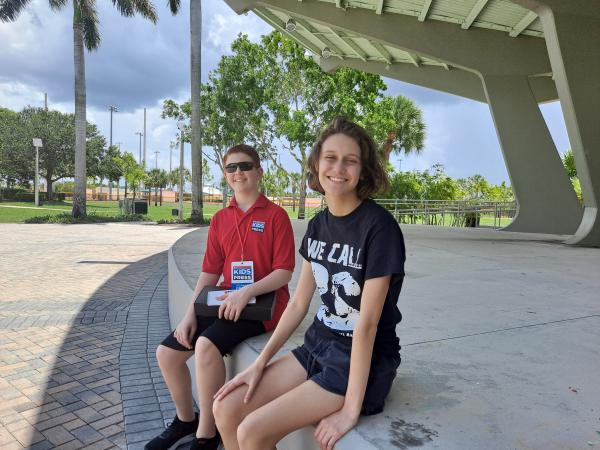 Top and bottom photos courtesy of the author; middle photo courtesy of MFOL