Enjoying Sushi in Japan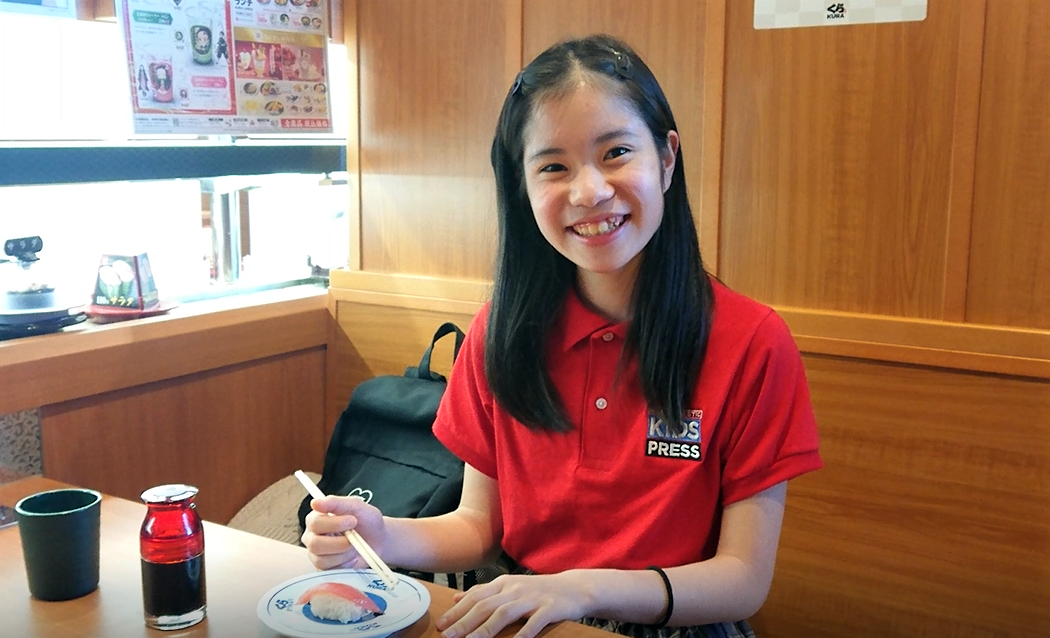 In Japan, sushi is extremely popular. There are more than 22,000 sushi restaurants throughout the country. Revolving sushi bars, in particular, attract many families.
I recently visited Kura Sushi in Sendai. The chain has restaurants not only in Japan, but also in Taiwan and the United States.
During the pandemic, Kura Sushi has implemented several safety measures to prevent the spread of COVID-19. These include antibacterial sushi covers and computerized tags to ensure that only freshly-made sushi is served.
"When plates are empty, you can put them in the slot beside your table," said Akihiro Tsuji, a public relations manager for the chain. "After inserting five plates, customers can play a game. If you win, you get small prizes."
Each slot is connected to a conveyor belt leading into the kitchen. There is currently a shortage of employees in Japan, so the automated system allows the restaurant to cut down on the need for staff. It also lets customers enjoy a game and help clean up at the same time. Additionally, the process eliminates contact between customers and employees, minimizing any potential exposure to COVID-19.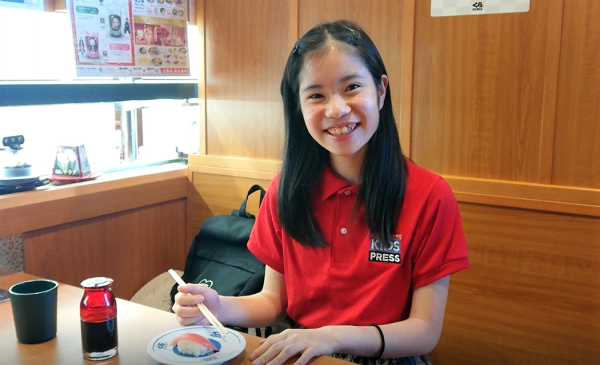 SUSTAINABLE FISHING PRACTICES
In recent years, Kura Sushi has enhanced its efforts to help keep the fishing industry sustainable. For example, the restaurant chain uses all of the meat from a fish: 40% is allotted for sushi, and 40%, including the bones and head, is used as food for the fish. The final 20%, the meat spooned from the bone, is used in the restaurant's fish bowls.
Such practices make the best use of marine resources, enabling Kura Sushi to offer a wide variety of fish supplied directly from local fisherman. The efficiency also cuts down on waste.
What are customer favorites? According to Tsuji, the most popular sushi are tuna, raw salmon, and yellowtail, in that order. However, to satisfy the tastes of all of their customers, Kura Sushi also offers other dishes, including ramen and tempura, as well as desserts for people who can't eat fish. Even kids can enjoy a menu designed just for them.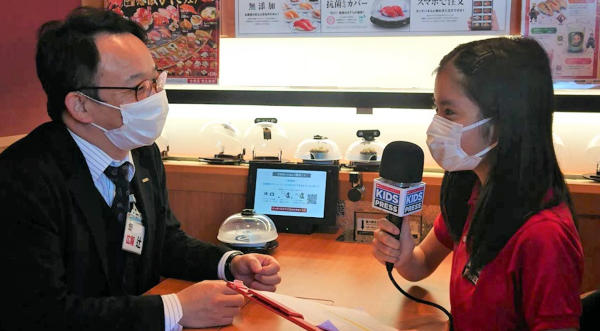 Photos courtesy of the author