Enjoying Street Food in Thailand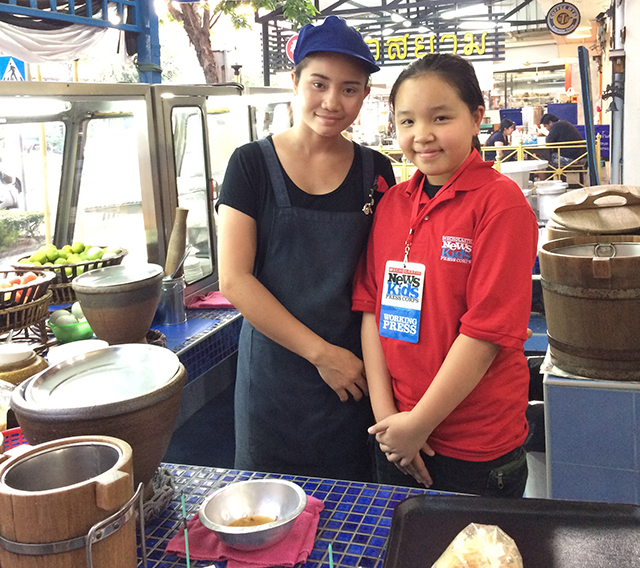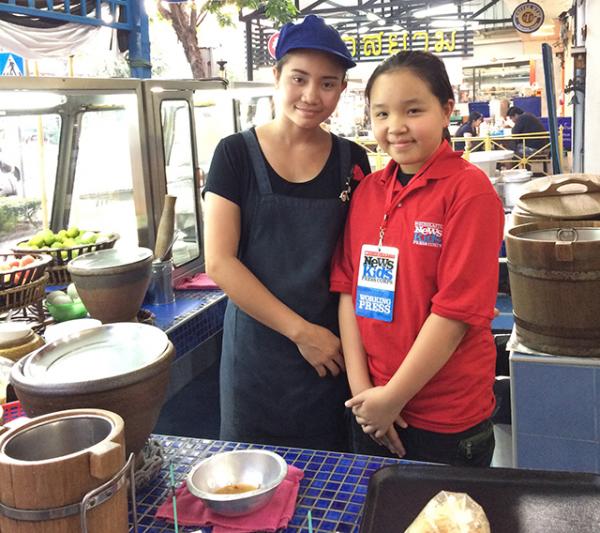 The city of Bangkok, Thailand, is one of the most popular places on Earth to enjoy street food. "Thailand's street food is the best because it's cheap and high quality," said sidewalk vendor Wiang Chotikamas during a recent interview.
Sidewalk vendors in different parts of the city sell all sorts of mouth-watering meals, including tom yum goong (a spicy soup loaded with shrimp and mushrooms), pad thai (a stir-fried noodle dish), and somtum.                 
Somtum is a favorite dish in Thailand. There is probably no person here who doesn't know of it. The main ingredients are raw papayas, tomatoes, and lentils. But the dish may also include apples, guava, grapes, and other fruits. As for seasoning, you can add sugar, chili, fish sauce, and lime.
The taste is a nice combination of flavors and varies depending upon the person who seasons it. Somtum is also known as the Thai version of salad. It's good for your health and suitable for people who want to lose weight.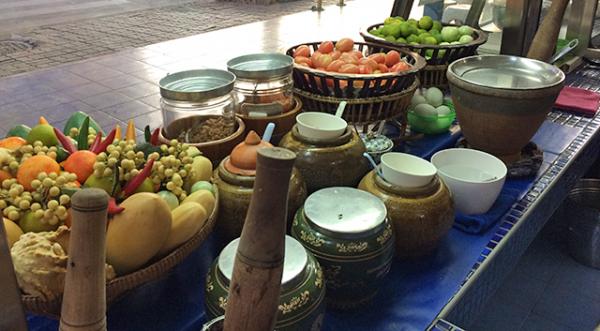 A POPULAR TRADITION

The Thai street food tradition began long ago. In the old days, housewives prepared meals daily. Then people started to sell food from boats in the canals. After that, many housewives began to sell the dishes they made on the streets.
Today, food carts line the streets of Bangkok at all hours. Tourists from across the globe come to sample the delicious and reasonably-priced dishes. 
"I like it because it shows Thailand's uniqueness," said 9-year-old Tuntita Chaiwongthitikul.
The carts, however, can be controversial. The streets and alleyways of Bangkok are narrow. Navigating sidewalks filled with carts and hungry customers is not easy.
Some vendors wash dishes by the side of the street and dump cooking oil in the drains, posing potential health risks. As a result, government officials are trying to limit the number of carts on the streets.
Still, food carts in Bangkok continue to be a hit among residents and tourists alike. According to Chotikamas, her customers like somtum-thai and somtum-pu the best. The added ingredients in somtum-thai are peanuts and dried shrimp, while somtum-pu has salted crab and fermented fish.
Somtum can be enjoyed with lots of different foods, including grilled chicken, sticky rice, grilled fish, and salted egg. Somtum is sold for anywhere between $1 and $10, depending upon the ingredients.
"My favorite is sticky rice and grilled pork," said David Gregg, an American who was sampling food from a local cart. "It's very filling for only 90 cents."
Photos courtesy of the author