The End of Star Wars Rebels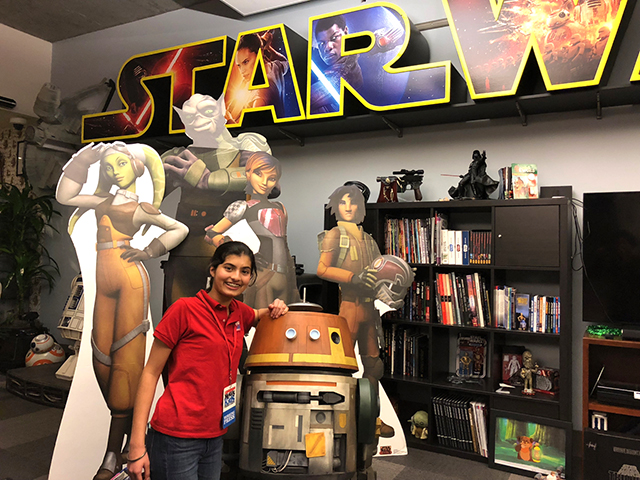 WATCH THE VIDEO
Click below to see clips from Manat's conversation with Star War Rebels cast members.

In Star Wars Rebels, an animated TV series from Lucasfilm Animation, a group of rebels takes on the evil Galactic Empire. The action unfolds between the events in Star Wars: Episode III—Revenge of the Sith and Star Wars: Episode IV—A New Hope, movies in the blockbuster Star Wars franchise.
Now in its fourth and final season, the TV series will come to an end next month. During a recent visit to the Lucasfilm headquarters in San Francisco, California, I caught up with members of the cast, including Mary Elizabeth McGlynn (who plays Governor Pryce), Steven Blum (Zeb Orrelios), Tiya Sircar (Sabine Wren), Taylor Gray (Ezra Bridger), and Vanessa Marshall (Hera Syndulla).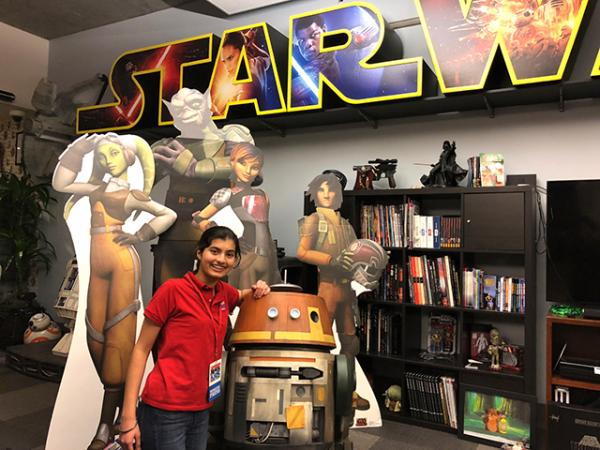 "It's a ragtag group of rebels that ultimately forms the Rebel Alliance [to take on the Empire]," Marshall said about the sci-fi adventure, which first aired in 2014.
The Star Wars franchise began in 1977, with the release of the first movie. Decades later, the Star Wars saga is still popular among fans of all ages, as the many posters, props, and figurines at Lucasfilm headquarters make clear.
Star Wars Rebels is no different. "We see fans at conventions, and they break down crying," Blum said. "They talk about moments in our show that got them through hard times."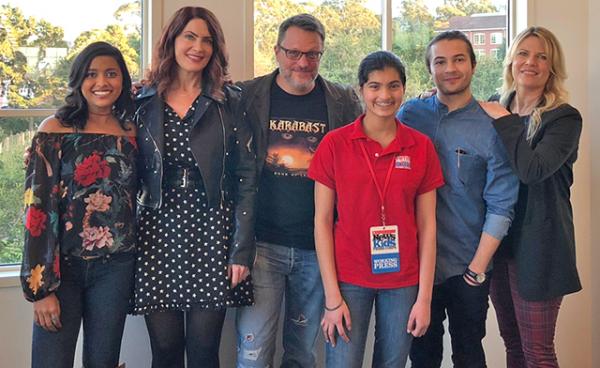 "FIND YOUR VOICE"
The final episodes of Rebels will air on March 5 in two parts. The end of the series is bittersweet for the cast. While working on the show, they "created a family not just with [the] cast, but also with the producers and the crew," Sircar said.
I asked cast members for advice for aspiring actors—in the voices of the characters they play on the show. "Find your truth, find your force and start from there," McGlynn said. "As an actor, you have to start with you."
McGlynn's advice was met with unlikely approval from the rebels, who oppose her on the show. "I would never agree with the Empire, but in this instance, I will nod to Governor Pryce," said Marshall, smiling. "Find your voice, and the rest will follow."
Reflecting on the show's final season, Sircar said, "It's our best season yet. We'll go out with a bang."