An Earthscape Artist Tells a Fleeting Story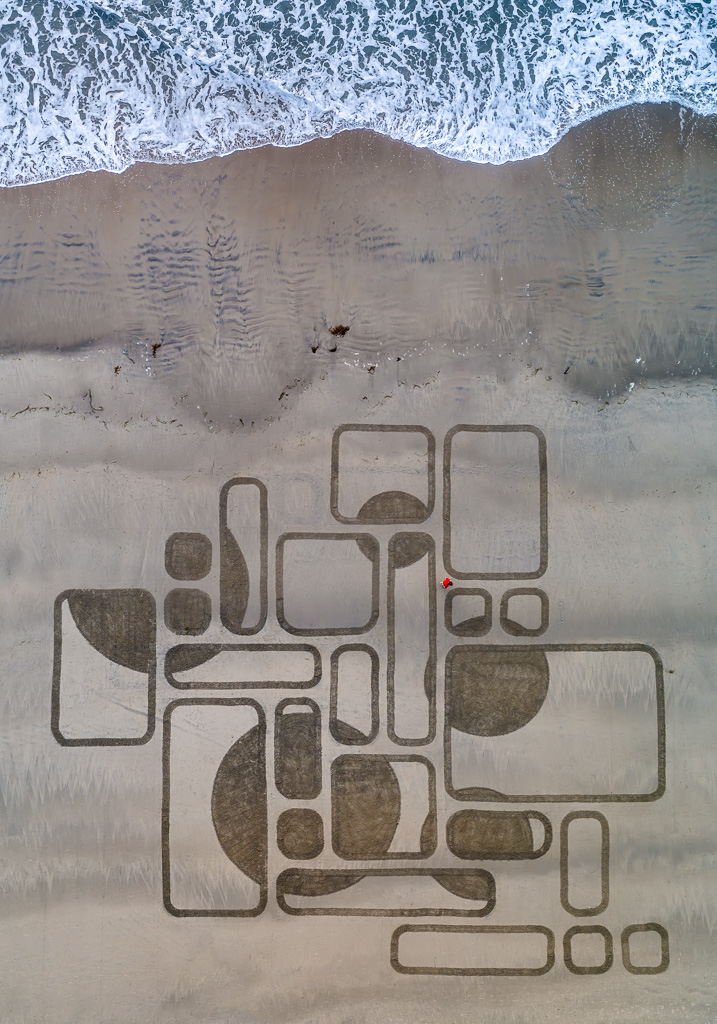 A camera drone flies above the beach in San Diego, California, where artist Andres Amador is working. For Amador, who lives in San Francisco, the beach is his canvas. Working in outdoor locations, Amador uses the organic materials he finds to create large land portraits. "Earthscape art" is the term he uses to describe his work in nature, which he in 2004.
"For me, 'Earthscape art' meant working with the landscape using materials from that location that will go back to that location," Amador told me.
After attending a weekend workshop in San Diego, I helped to create and be the reference point (see image below) for a beach canvas named "Windows." The title comes from the feeling the artwork evokes of looking out onto another world.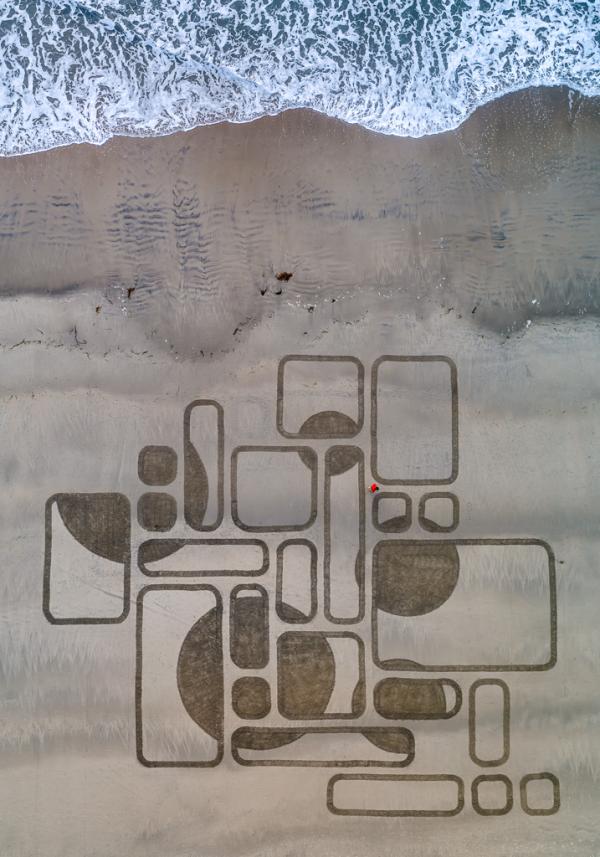 "ENJOY WHAT'S AROUND YOU"
Videos and photos are all that remain after the tide erases patterns carved in the sand with a rake and Amador's creative vision. After months of planning and hours of work, he celebrates the experience of watching his imprint fade.
Amador believes that the temporary composition of his artwork has an interesting effect on the people who encounter it. "Right now is when life is happening," he said. "When people come across my art, they know it's going to wash away. If you know something won't last, you have to make the effort to pause and appreciate what's around you."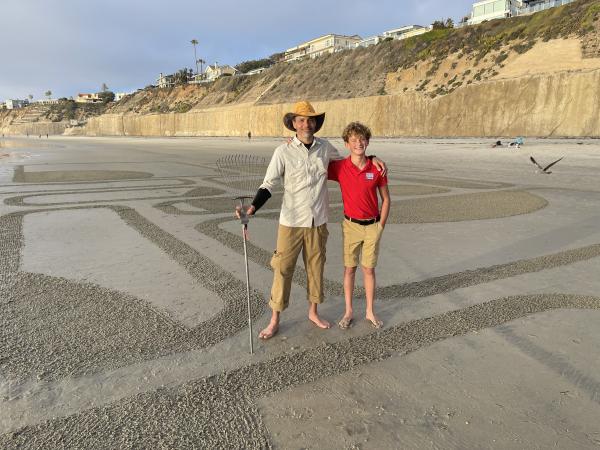 "IT'S AWESOME"
Amador graciously paused each time a visitor expressed interest in his creative process. Zion Record, 10, was among those who wanted to participate in making the artwork.
"I was running down the beach when I saw it," Zion said. "It's awesome. It felt so inspiring to be a part of the seascape."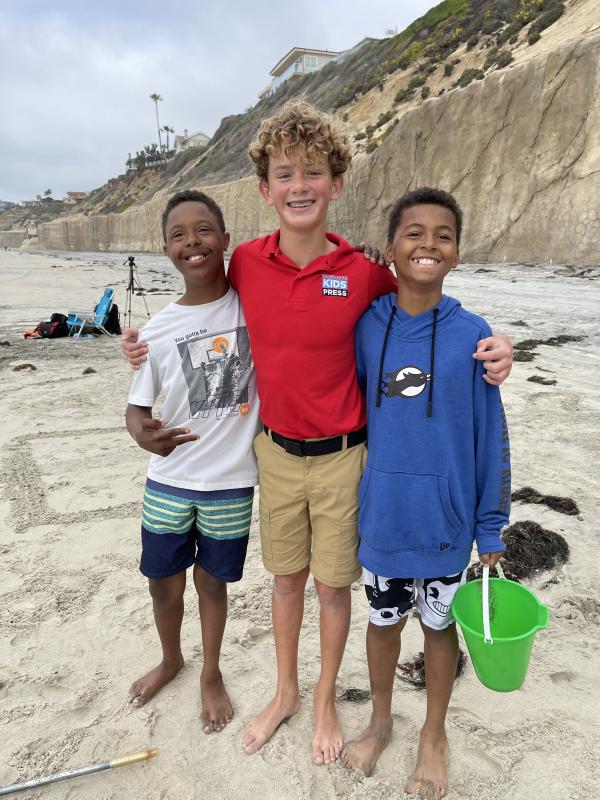 "FUN TO SHARE"
Amador encourages kids to experience their surroundings with wonder and responsibility. "Look around, and you will notice colors, textures, sizes, and shapes," he said. "In almost all situations, there is something you can access in the natural world that can be [used in the creative process]."
Amador believes that patient observation can change our relationship with our environment. "That's the gift of working with nature," he said. "It gets you to notice what's around you in a way that you hadn't before. Every place has its gifts."
Amador looks forward to more traveling, creating, and teaching. "My work enlivens me," he said. I find it brings other people joy, so it's fun to share."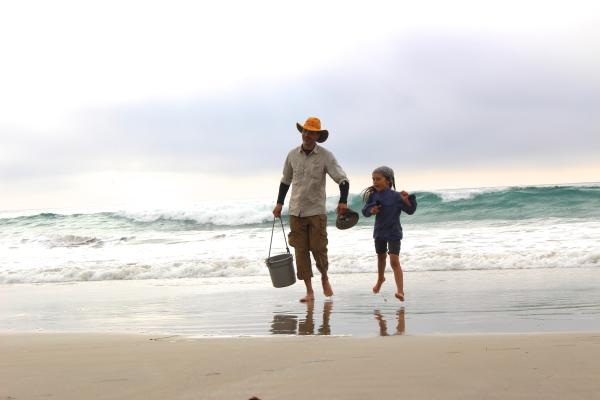 Photos courtesy of the author