Early Voting Begins in North Carolina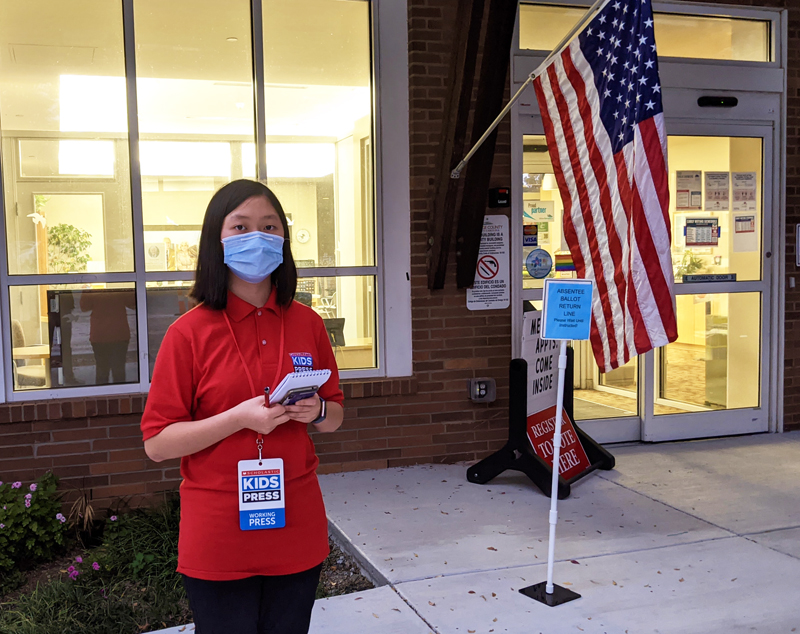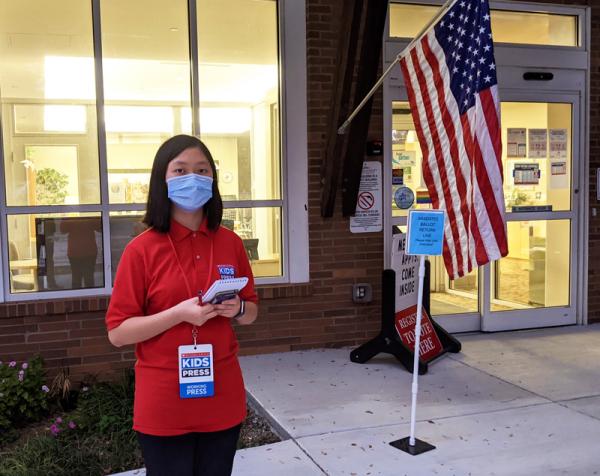 On October 15, North Carolina began early voting in polling places across the state. On the same day, President Donald Trump, the Republican incumbent, held a campaign rally in the city of Greenville. 
Despite the dangers posed by large gatherings during the coronavirus pandemic, Trump has visited the state several times. Democratic challenger Joe Biden, a former Vice President, has mounted a strong campaign. But no one knows which man will win over voters in North Carolina, a key battleground state in November's presidential election. Other states that could vote either way this year include Arizona, Florida, Georgia, and Michigan.
Trump has been criticized for holding large rallies with no social distancing and no requirements for face coverings. Biden has stuck with small gatherings and online meetings. He wants to make the case that he can handle the coronavirus pandemic more responsibly than Trump has. As of October 16, more than 218,000 people in the United States have died from COVID-19, the contagious illness caused by the virus. More than 8.4 million people, including Trump and his wife and son, Barron, have been infected. 
So far, Biden has made a strong case in the state, drawing enthusiastic early voters. According to the North Carolina State Board of Elections, 11% of North Carolina's 7.2 million registered voters voted on October 15, with a total of 272,000 ballots cast. That vastly outnumbers the 166,000 ballots cast on the first day of early voting in 2016. 
"If Biden wins North Carolina, it might be true that he'll win the presidential election," Pope McCorkle, a professor of public policy at Duke University in Durham, told me during a video interview. 
Recent nationwide polls show Biden leading Trump by 9 to 11 percentage points. But the election is still weeks away.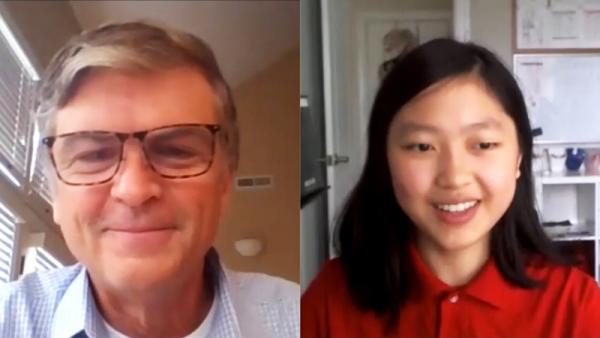 VOTING BY MAIL OR IN-PERSON?
Historically, North Carolina was a largely Democratic state. However, due to changing demographics and economic conditions, the Tar Heel State has veered Republican in recent decades. It was a surprise when President Barack Obama, a Democrat, won the state in 2008 by a narrow margin. Trump, on the other hand, earned a crucial victory here in 2016. 
On the first day of voting, I visited the Seymour Senior Center in Chapel Hill, where a diverse group of voters stood in line, waiting to vote inside. "Usually, the heaviest voting is on the first day," Rich Weidmann, chief judge at the polling place, told me. "But the pandemic is a new experience for all of us, with all of the new restrictions and rules."
Because of the risk that the virus poses, a record number of voters across the country have opted to cast ballots by mail this year. Many more Democrats than Republicans have cast ballots in person so far, partly because the president has made threats about voting by mail. He has repeatedly said, without evidence, that widespread mail-in voting will lead to fraud.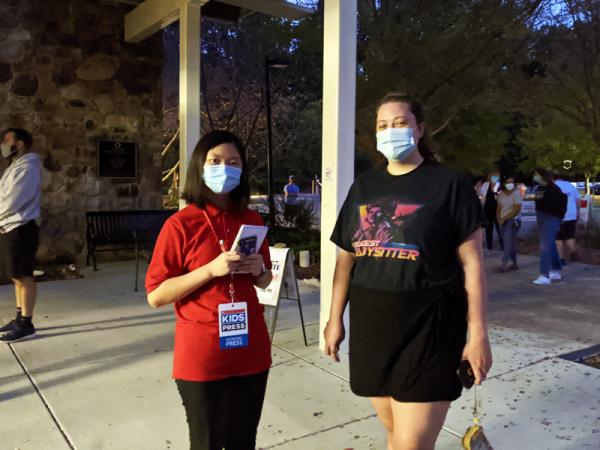 FEARS ABOUT THE PANDEMIC
Voters in Chapel Hill expressed concerns about the pandemic, the economy, climate change, and education. Many kids my age are still learning remotely because of safety concerns. Voters said that they think Biden has presented a stronger case for managing the global health crisis. 
"Although people want things to reopen," said Lindsay Nottingham, 20, "many would also rather be safe and not have to worry about family members getting sick."
This is the first year that Lindsay is eligible to vote. She pointed out that North Carolina "has a high number of college-age voters, who are more likely to support Biden."
Trump has mostly drawn support from rural voters and non-college-educated white men. Many political analysts say that a large turnout among Black voters will be pivotal for Biden, since an overwhelming majority support him. They make up 22% of North Carolina's population. Organizations led by Asian American voters also are playing an increasingly large role in the support of Democratic candidates. 
Emma Wilson, 25, a Biden supporter, isn't sure who will win the election. "For North Carolina, it's tricky'" she said. "It was pretty close in the last election, when Trump won. We're hoping that this year, we'll have a different outcome."
Photos courtesy of the author