Early Voters in the Lone Star State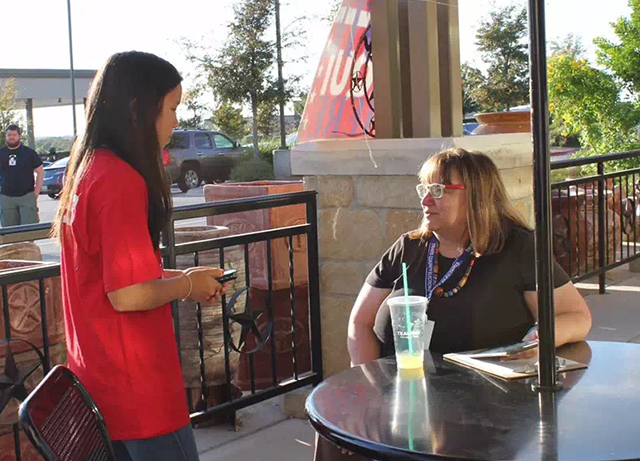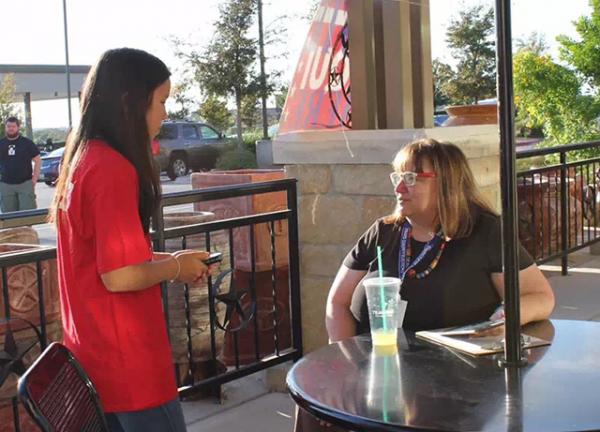 Texas contains the second most electoral votes of any state, behind California. The state has consistently voted for the Republican presidential candidate since the election of Ronald Reagan in 1980. This pattern continued throughout the years, especially because of the presidential runs of George H. W. Bush and and his son George W. Bush, both Texas residents.
The trend seems to be continuing this year. A recent Austin American-Statesmen poll reported that Trump has a seven point lead over Democrat Hillary Clinton in Texas. A University of Texas poll put Clinton only 3 percentage points behind Trump in the Lone Star State. Although Texas is generally a red state, the capital city of Austin is primarily Democratic.
CATCHING UP WITH VOTERS
I went to a local polling station in Austin on November 3 to talk with early voters. By the afternoon, there was already a decent-sized line outside the voting booths. The Star-Telegram reported that the 2016 early voter turnout in Texas was a historic high. About 4.5 million Texans cast their ballots before Election Day on November 8.
I spoke with Joan Carr, an organizer of the local voting station. "It's people's opportunity to express their opinions, to make sure that they have the leaders they want for their government," she said. "The elected officials, from the president all down to state and local officials, have a high impact on how our lives are led in this country. I think it's every American's responsibility to vote."
Elizabeth Fisher, a local high school student, is not old enough to vote yet. But she has still been following the presidential race. She said that she doesn't really like either major party presidential candidate, but that she is leaning toward Trump. "I prefer Donald Trump because he's honest, no matter how harsh, and knows how to get things done," she said.
Roger G. and his wife took their baby daughter to the polls with them. "We want a good future for [our daughter]," he said. "We want to make the right choice and make our voices count."
Roger said that he cast his ballot for Clinton, but she was not his first choice. "I'll be honest," he said. "I wish Bernie [Sanders] was on the ballot."
Photo courtesy of the author