Doodling His Way to Fame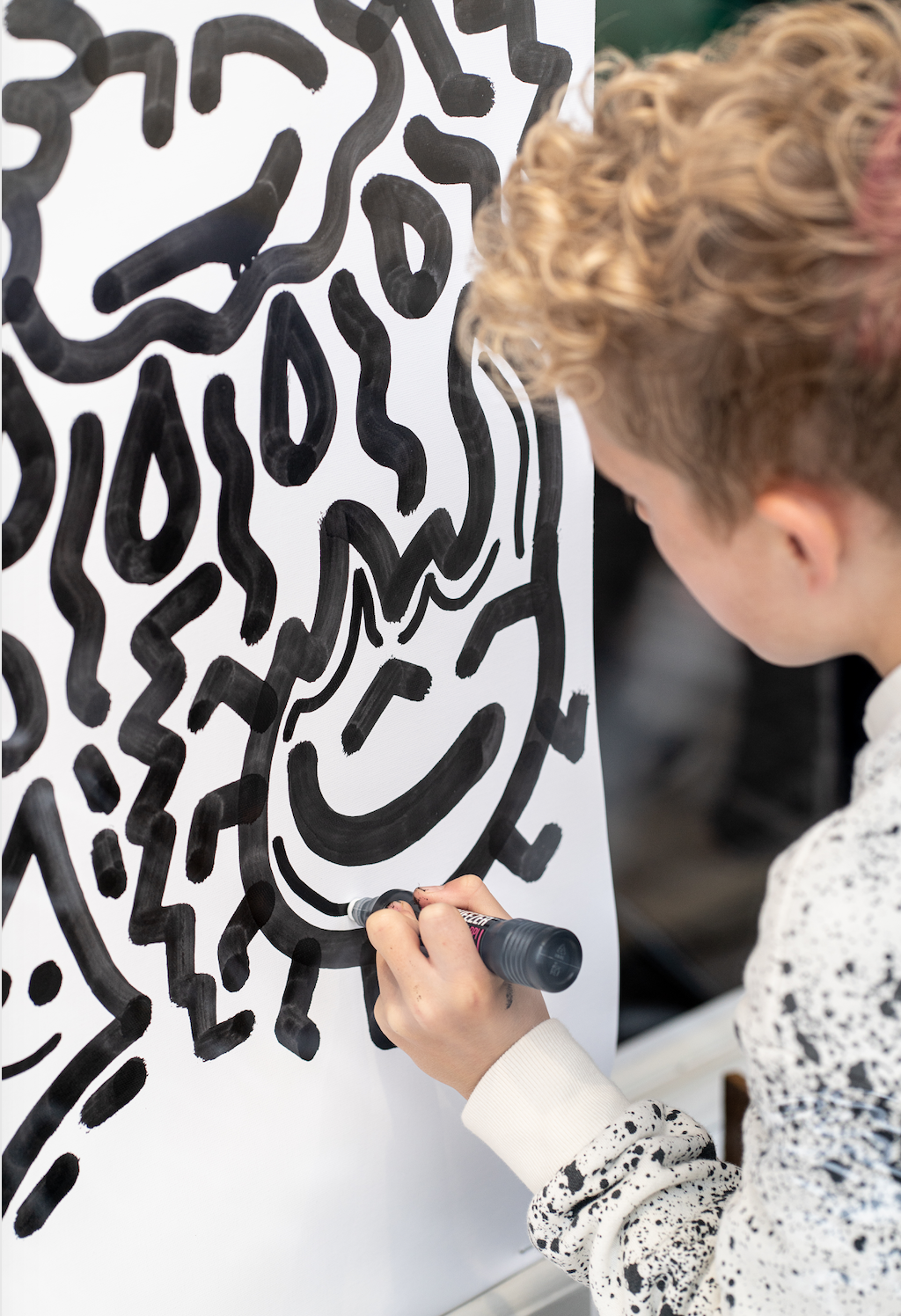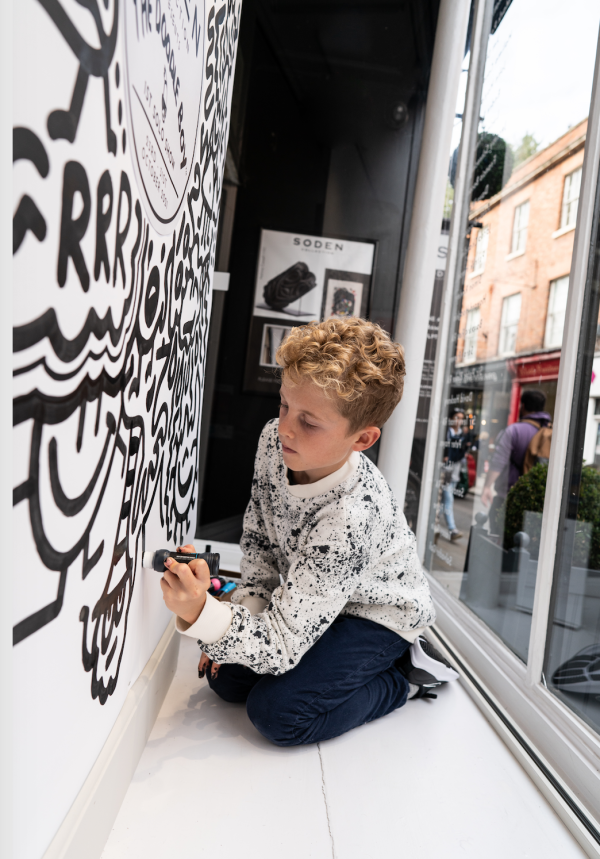 Joe Whale is known worldwide for his black-and-white doodles and wall murals. Nicknamed the "Doodle Boy," he has more than 100,000 followers on Instagram.
Joe, who is 12 years old, lives in England. He has been passionate about art since he was a small child. "I was doodling on a whiteboard after I did my work in school," Joe told me in a recent interview via video.
The doodling got Joe into trouble with his teachers. Fortunately, his parents recognized his talent and signed him up for an art club.
When the art teacher posted some of Joe's doodles on Instagram, a local restaurant asked Joe's dad if he could doodle on their wall. It proved to be a time-consuming project. 
"I wasn't really adapted to scales, so it took me about 12 hours to actually do it all," Joe said. He developed his skills further, and his expertise increased with every doodle he made. Soon, his art gained a huge following on social media.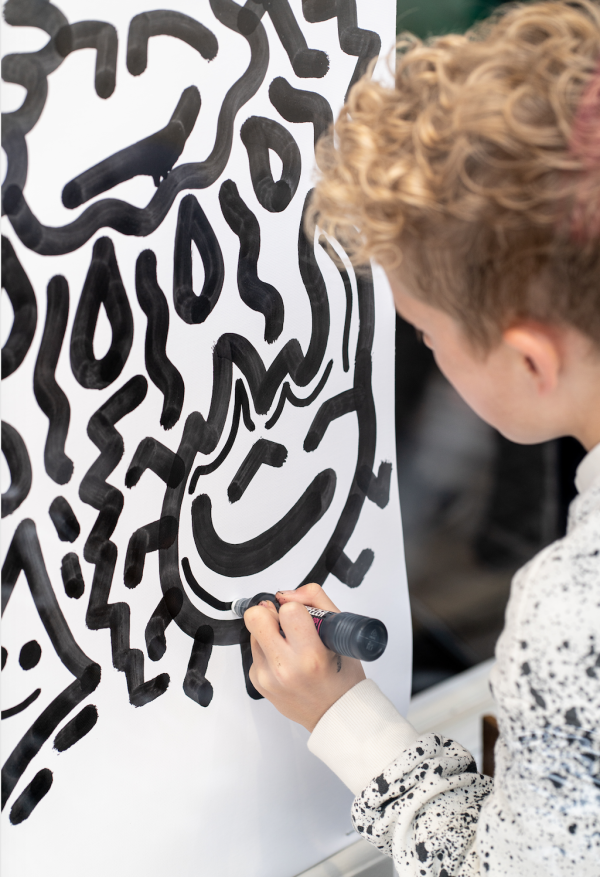 "BE CREATIVE"
Joe has some favorite characters he returns to in his artwork, including aliens and monsters. If he gets stuck, he uses his surroundings for inspiration. 
Joe encourages all kids to have fun with their art. He thinks that it's important to trust your instincts, even if you get criticized. "If you're doodling, be creative," Joe said. "Most important, have fun doing what you love."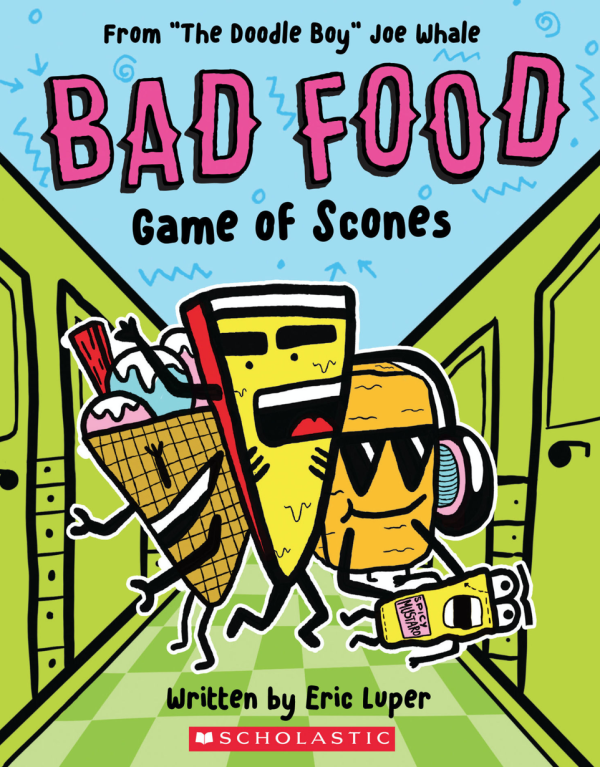 FOOD FIGHT 
Joe is the illustrator of a new book by Eric Luper called Bad Food: Game of Scones (Scholastic). The playful novel, the first in a series, takes place at Belching Walrus Elementary School. It features three food friends named Slice (a pizza), Scoop (an ice cream cone), and Totz (a tater tot). The friends have to rescue their fellow food from villain Baron von Lineal.
Joe's favorite character is Totz, who is trendy and laid-back. "I really like his personality and the way he raps," the young illustrator said. 
The book is filled with Joe's black-and-white doodles. His favorite scene to draw, he said, was the epic food fight near the end. 
Photos courtesy of Joe Whale