Donald Trump Speaks to Farmers in South Florida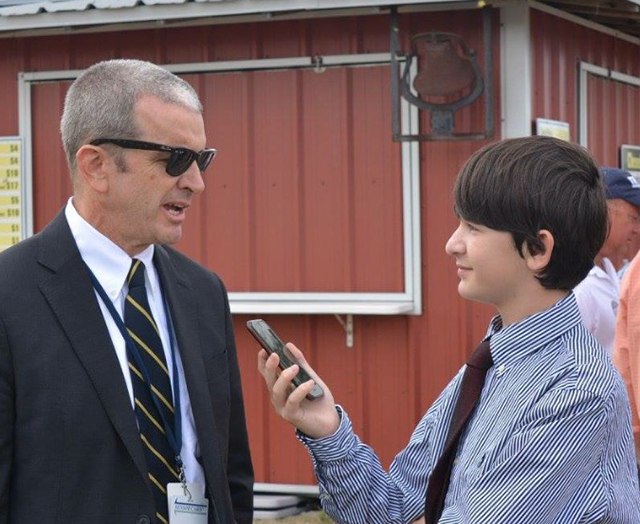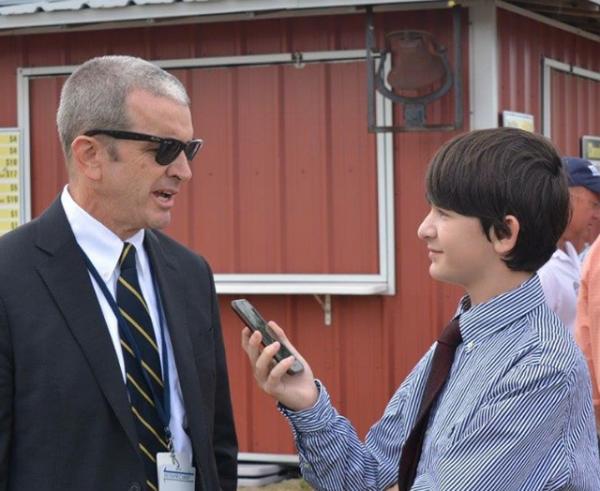 On October 24, Republican presidential candidate Donald Trump visited with local farmers at Bedner's Farm Fresh Market in Boynton Beach, Florida. Since Florida is a swing state, both candidates have been campaigning here often. At a farmer's round table Monday morning, Trump spoke with 10 farmers from South Florida.
Dick Bowman, a farmer at J & J Family Farms, asked several questions about the North American Free Trade Agreement (NAFTA). NAFTA is an agreement between the United States, Mexico, and Canada that went into effect in 1994. It allows the three countries to trade goods freely between borders.
"I hope that Trump renegotiates the North American Free Trade Agreement," Bowman told me after the event. Critics of NAFTA, including Trump, say that the agreement has led to a loss of jobs for U.S. workers.
Trump acknowledged the efforts of many in the agricultural and farming industry, telling the farmers, "You are all incredible people." That statement was followed by a heavy round of claps and noises from the 80 audience members at the private function.
The presidential candidate also told the farmers: "When I am president, I will lower small family-owned farms' regulations by 70 to 80 percent." Besides cutting regulations, Trump also said that he would cut taxes by up to 35 percent. Once again, the crowd clapped.
SEEING HISTORY "FIRST-HAND"

In the past several days, Trump has made headlines by claiming that the election system is "rigged" against him. The candidate has presented little evidence to support the idea that he might lose to his opponent, former Secretary of State Hillary Clinton, because of voter fraud. "Get out and vote," Trump encouraged everyone at Bedner's.
In addition to criticizing Clinton, who is ahead of him in most national polls, Trump repeated his intention to build a wall between the United States and Mexico if he is elected president. One farmer said that if you are building the wall, you also have to keep out the bugs that cause diseases that harm farmers' crops.
"They also bring in human diseases," Trump said of Mexican immigrants. Trump added that the wall would help stem the flow of drugs from Mexico to the U.S., saying with concern, "Kids [in the U.S.] are buying drugs because they're cheaper than candy bars."
After the event, I had a chance to talk with George Bennett of the Palm Beach Post. When asked what he liked most about covering the presidential race, the veteran reporter said, "It's fun to see history first-hand."