A Dog's Journey Opens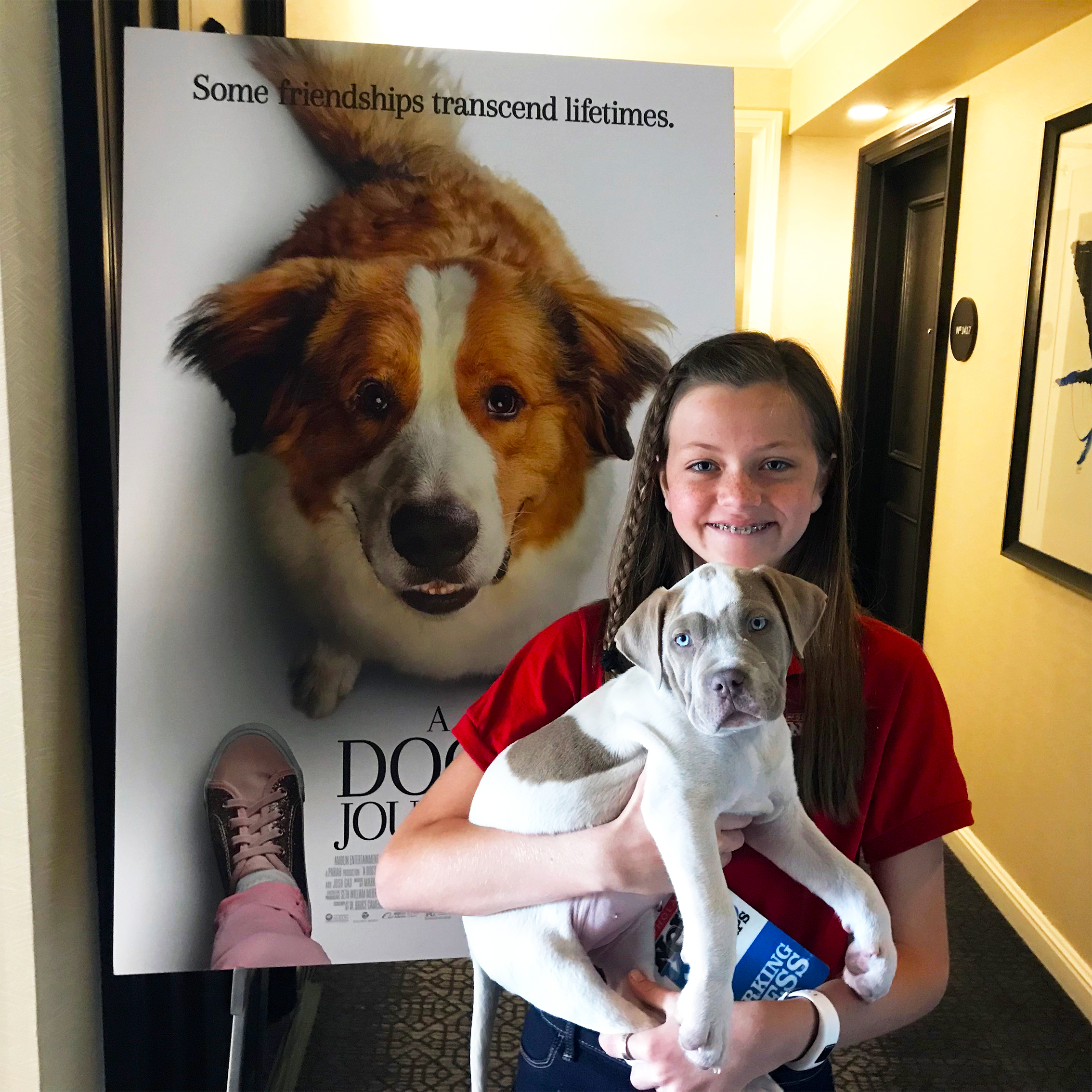 WATCH THE VIDEO
Click below to see clips of Annika's interviews with the cast and crew of A Dog's Journey.
A new film, A Dog's Journey, is the sequel to A Dog's Purpose, which premiered in 2017. Both movies are based on novels of the same name by author and humorist W. Bruce Cameron.
Cameron's story shows how one dog can protect a loved one, no matter how many lives it leads. In the first film, Bailey, a dog voiced by Josh Gad, follows Ethan throughout his life and makes sure that he stays safe.
In the sequel, which opens today, Ethan gives Bailey a new task: to follow his granddaughter, CJ, and protect her from harm.
"A FUN MOVIE"
Dennis Quaid plays the role of Ethan. At a recent press conference for the film in Los Angeles, he told me that he was ready to jump back into the role.
"I had so much fun in the first one, so I knew it was going to be a good time," Quaid said. "It's just a fun movie to do."
Marg Helgenberger plays Hannah, Ethan's wife. She felt fortunate, she said, to be invited to star in the movie: "I loved the script and jumped at the chance to work with dogs."
Kathryn Prescott, who plays CJ as an adult, and Henry Lau, who plays Trent, are returning cast members. They were excited, they said, to get started on the second film. Prescott explained that she had to take guitar lessons and singing lessons to prepare for the role.
"She worked really hard," Lau said, admiringly.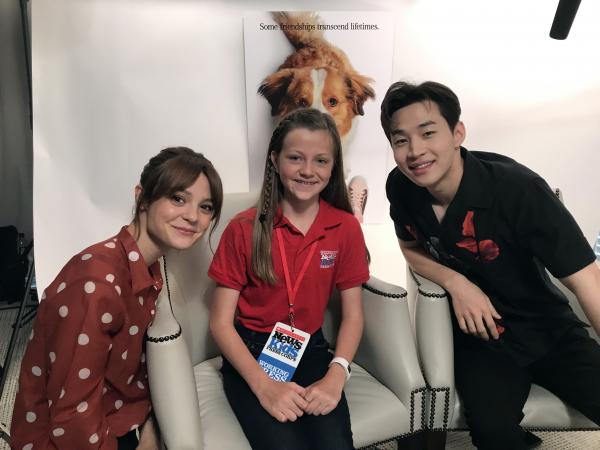 WORKING WITH TRAINERS
When asked about the experience of directing dogs, Gail Mancuso said: "It's really fun. The dog trainer and I will talk about what tricks we want the dogs to do, and what their emotion should be. Then the trainers train the dogs. That way, when we come on the set, the dogs are ready to do their tricks."
Prescott added that it was "great to work with dogs in the scenes. I think they give you a very good energy to bounce off of. The dog never has a blank performance because he, or she, is always very excited. You can't help [but] respond to them naturally."
Prescott and Lau both laughed when they recalled what it was like to be on the set with a really big dog. To learn more, watch the video above.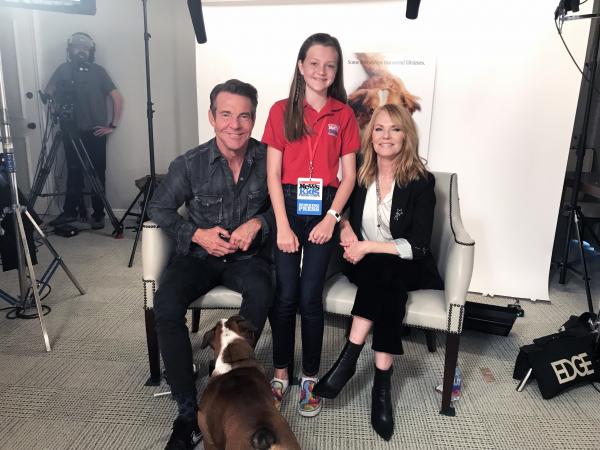 Photos courtesy of the author