Dog Man Creator Hits the Library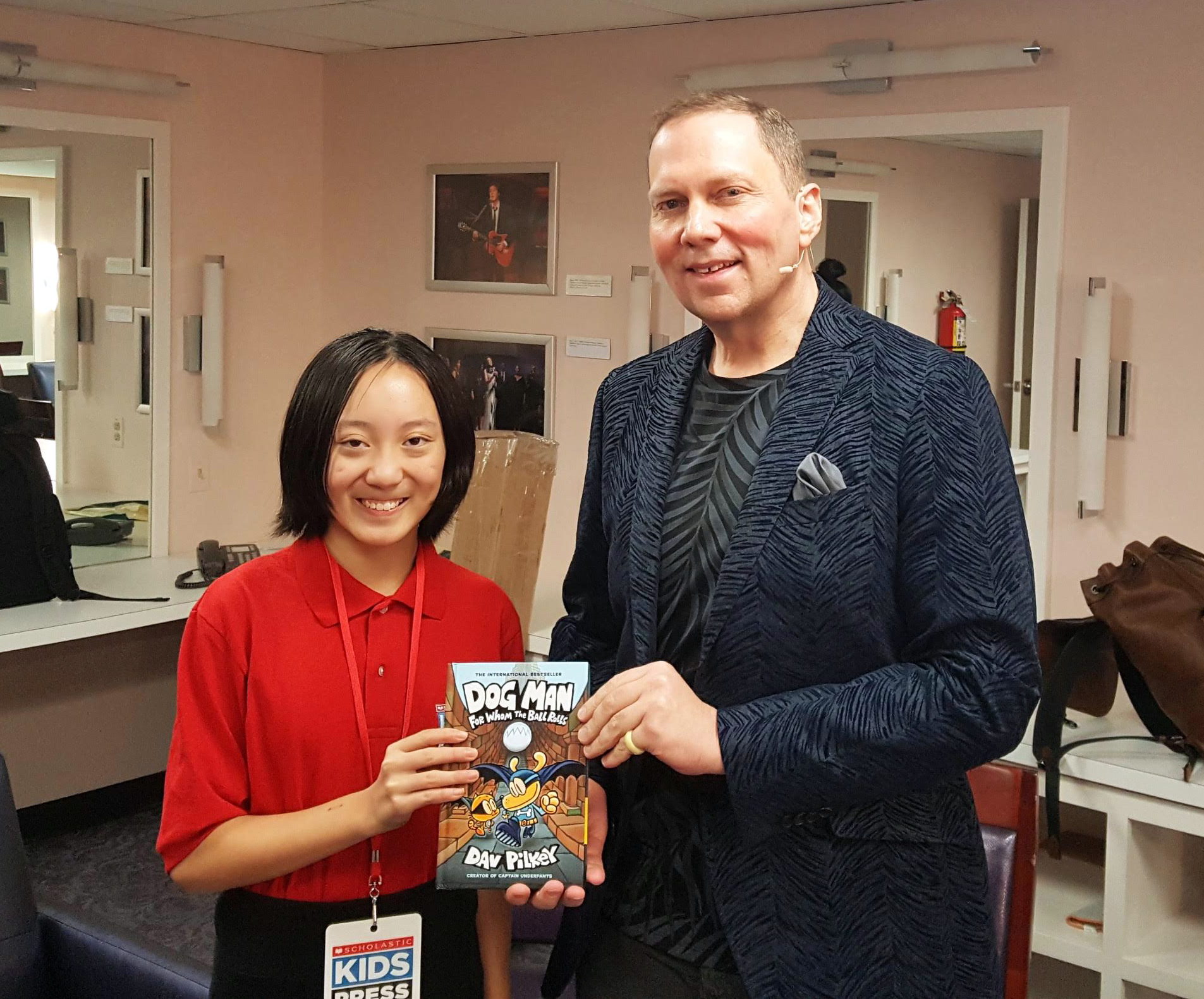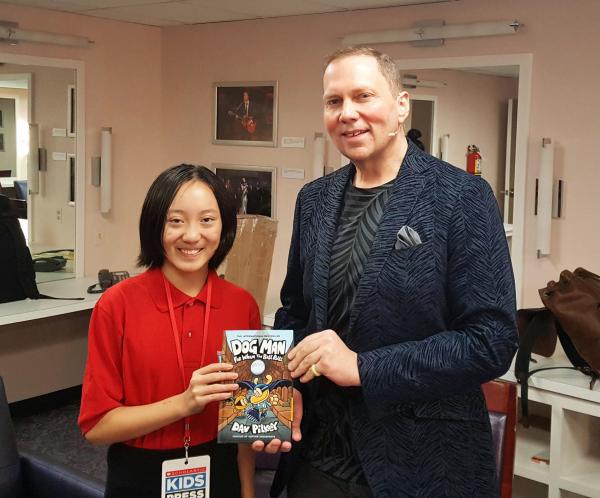 Although Dav Pilkey faced learning challenges during his childhood, he is now a best-selling author and illustrator.  
Pilkey's latest series, Dog Man, launched three years ago. It has been #1 on The New York Times best-seller list for 113 weeks, with 26 million copies in print worldwide. 
In the series, Pilkey emphasizes the importance of doing good. That is also the message of his "Do Good" tour, which encourages young readers to give back to their communities.
I recently spoke with the author at the Library of Congress in Washington, D.C, where he addressed hundreds of enthusiastic students as part of his tour.
"We're all good people," Pilkey told the audience. "But instead of just being good, take it one step further, and actually do good."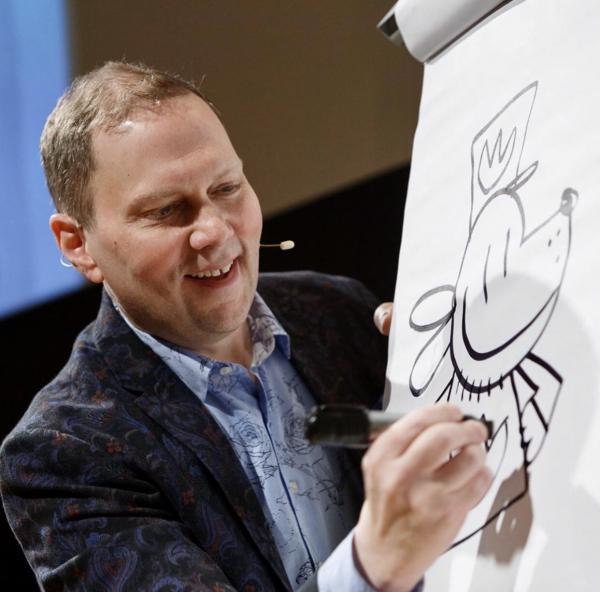 LIFE WITH PETEY
Pilkey has ADHD and dyslexia, which led to behavioral and learning issues when he was in elementary school. "I felt very alone. I felt like a misfit," he told me. "I felt like I was the bad guy, and there was something wrong with me."
Piley's life took a turn for the better when he discovered the three P's: positivity, practice, and persistence. "At first, I wasn't sure how I could change a discouraged little boy into something good," he said. "Captain Underpants was my way of taking something bad, using my imagination, and turning it into something good." 
Dog Man features a crime-fighter with the head of a dog and the body of a man. The series also features Petey, a cat who starts off as a villain but eventually demonstrates kindness and compassion. He is helped along by his young clone, Li'l Petey. 
Pilkey most identifies with Petey. "He started out feeling like the bad guy, and I think I felt that way as a kid because I was always in trouble," the author said. "But now Petey's trying so hard to do good, and that's the path I'm on now."
Pilkey's global tour continues this month, with appearances scheduled for Shanghai, Mumbai, and other cities. The next book in the series, Dog Man: Fetch-22, will be released on December 10.
Photos courtesy of Scholastic Kids Press