Discovering Amistad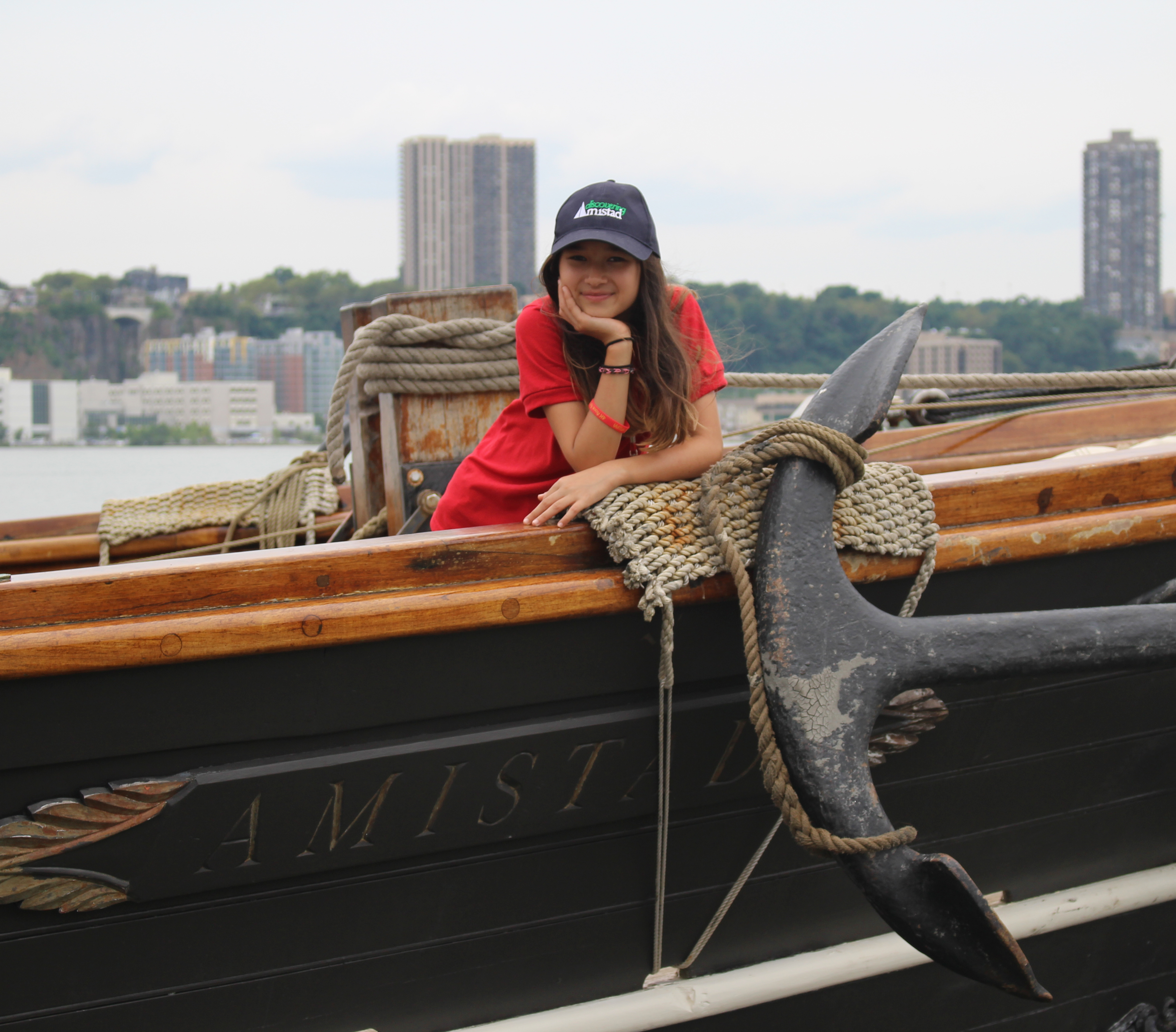 WATCH THE VIDEO
Click below to see clips from Ava's interviews aboard the Amistad.
It may be surprising to see a 136-ton, 129-foot wooden schooner cruising up the Hudson River. Indeed, the unusual schooner serves a special purpose. For two weeks last summer, the Amistad, a replica of the original Cuban cargo vessel, was home to nine rising high school seniors.
The students were participants in Discovering Amistad, a nonprofit educational program. Their journey on the vessel had begun in New London, Connecticut. During their voyage, they learned about the original Amistad. In 1839, the cargo ship was taken over by 53 captives who had been kidnapped from their homes in Africa and illegally sold into slavery. Many of the people who revolted were arrested and faced slavery or execution. Those who survived were finally freed after two years.
"Their story and our history of slavery and oppression in this country affects our lives today," said Amistad captain Rose Witte.
The harrowing 19th-century tale is taught in history classes and has inspired many works of art, including Amistad, a 1997 movie by Academy award-winning director Steven Spielberg.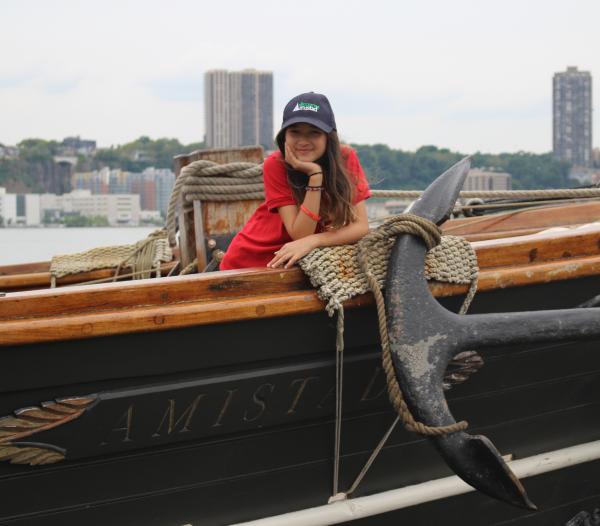 A MOMENT OF BRAVERY
I boarded the replica at Liberty Landing Marina in New Jersey for a short cruise up the Hudson River to the 79th Street Boat Basin in New York City. There, I met with the students who were learning how to sail and visiting local colleges along the way.
Catharine Baldwin, a sixth-grade history teacher at The Hudson School in Hoboken, New Jersey, talked about the significance of the revolt on the original vessel.
"The Amistad tells the horrors of the slave trade," Baldwin said. "It also shows a moment of bravery and spiritual and moral triumph for all of us." She hopes that students who travel on the replica will gain valuable insights from those lessons.