Discover Puerto Rico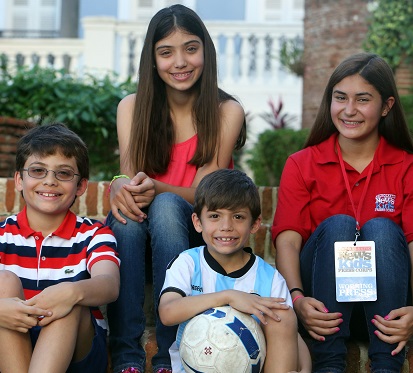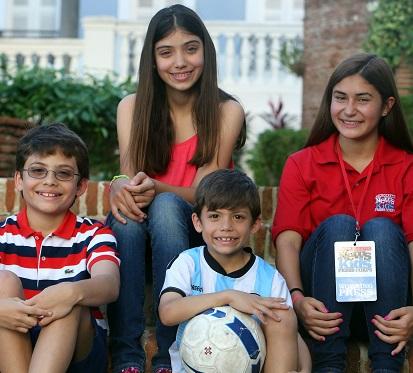 The world is a book. Those who don't travel only read one page. Let's read about Puerto Rico. Puerto Rico has so much to offer, from a treasured rainforest, to one of the best beaches in the world, to one of the world's longest zip lines.
But what does this group of beautiful islands look like through the eyes of children? I had a chance to interview the children of Governor Alejandro García Padilla, who is the highest authority in Puerto Rico.
The Governor has three children, Diego Alejandro, 7. Juan Pablo, 10. and Ana Patricia, who is 12. They have been living in the Fortress—the country's equivalent of the White House—for about 1 ½ years. The children enjoy playing in the giant yard because it reminds them of their rural home in Puerto Rico, where they like to ride horses. However, they don't like getting their pictures taken, going to interviews, or having bodyguards with them all the time. And they don't enjoy having to talk in public.
I asked them to tell me the first word that came into their minds when I said Puerto Rico. Ana Patricia said island. Juan Pablo said hammock, and Diego said Islanders, which is Puerto Rico's soccer team. Their favorite place on the island is Coamo, the location of their estate with their horses.
"We really don't like the city," Ana Patricia said. "At home with our horses, we can lie on the grass and look at the stars. Here, it's as if the stars don't exist." 
VISITING THE UNITED STATES
The kids have gone to the United States many times. Their favorite place is Tennessee.
"We loved Tennessee because it was mostly rural," Juan Pablo said. "We felt free even though we were with our guards. The space allowed us to feel normal. Like we weren't the Governor's children. We were just us."
Ana Patricia said that she loved Washington, D.C. She went in April for the annual Governor's dinner with President Obama. Her father invited her this year. (The year before he had invited his wife.) He is inviting family members in order of age, so next year he will be taking Juan Pablo, and then Diego Alejandro.
The Governor's children also like the U.S. tradition of Santa Claus. They admit that cultural influences from other countries have added to the vibrant feel of Puerto Rico. But it's also nice to have traditions of our own. They want people in the U.S. to know that Puerto Rico is not just a bunch of tiny islands, but also a great place to visit.