Democrats Debate in New Hampshire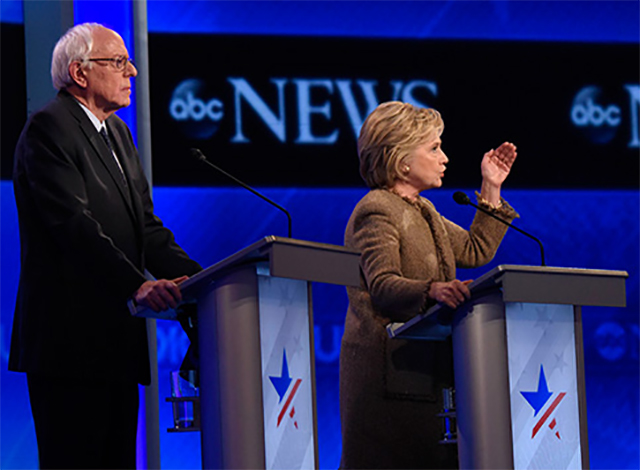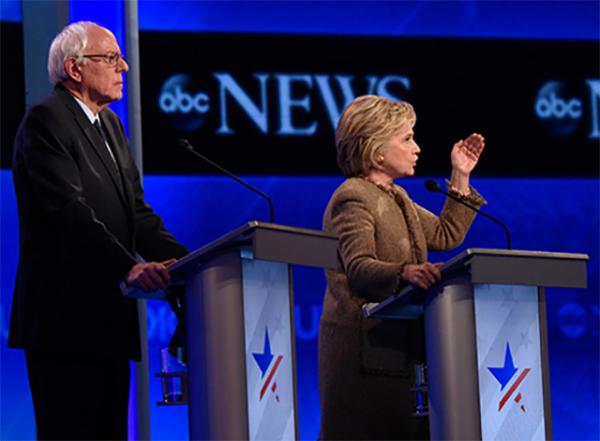 On December 19, the Democratic Party held its third and final debate of 2015. Former Secretary of State Hillary Clinton, Vermont Senator Bernie Sanders, and former Maryland Governor Martin O'Malley answered questions about national security, gun violence, and other topics at Saint Anselm College in Manchester, New Hampshire.
Recent terrorist attacks in the United States and elsewhere have led presidential candidates to focus increasingly on national security. "The most important job of being president is obviously to keep our country safe and to keep the families of America safe," said Clinton, who is the frontrunner among Democrats. She explained her strategy for fighting terrorism, which includes working with tech companies to prevent terrorists from using the Internet to plan attacks.
Senator Sanders said that the U.S. should seek help from other countries before taking military action abroad. "I do not believe in unilateral American action," he said. "I believe in action in which we put together a strong coalition of forces [from around the world]."
O'Malley urged U.S. leaders to avoid making national security decisions based on fear and mistrust. "Our enduring symbol is not the barbed wire fence," he said. "It is the Statue of Liberty."
STRICTER GUN LAWS
The candidates also addressed gun violence, which claims thousands of lives each year. According to the Centers for Disease Control, more than 33,000 people in the U.S. were killed in gun-related incidents in 2013.
ABC News moderator Martha Raddatz asked Clinton about a poll taken after the December 2 attacks in San Bernardino, California, in which terrorists shot and killed 14 people and injured 22 seriously. The poll found that "more Americans believe arming people, not stricter gun laws, is the best defense against terrorism."
Clinton said that "arming more people . . . is not the appropriate response to terrorism."
Like Clinton, Sanders and O'Malley favor tighter restrictions on firearms. "It's a divided country on guns," Sanders said. "But there is a broad consensus on sensible gun-safety regulations."
LOOKING AHEAD
After the debate, Kids Press spoke with O'Malley about the dangers facing the U.S. "We are in a whole new era of conflict and warfare," he said. "But there is no challenge we face that together we as a people cannot overcome."
Democrats will hold their next debate on January 17, 2016, two weeks before primary elections begin in states across the country. The election results will determine the Democratic and Republican nominees for president.