Dav Pilkey Visits Shanghai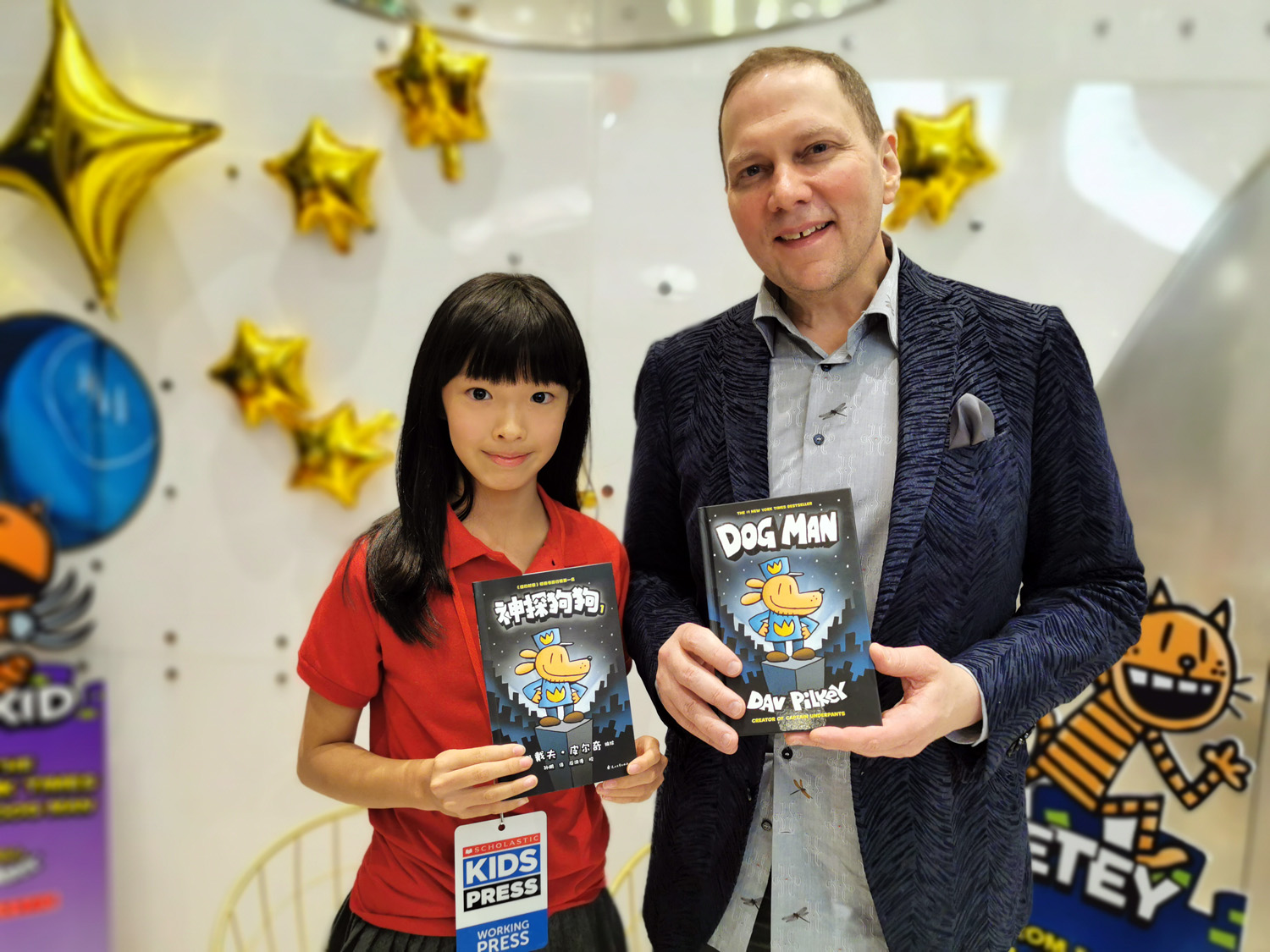 Author and illustrator Dav Pilkey recently visited Asia on a "Do Good" tour. He hopes that his best-selling Dog Man series and the characters he created will encourage young readers to do good in their own lives.
On November 16, Pilkey met with fans at the Crystal Plaza Mall in Shanghai, China. There, I got a chance to talk with him. Here are highlights from our conversation:
Who is your favorite character in the Dog Man series, and why?
My favorite character is Li'l Petey because he reminds me of my mom. He is very positive and helps others become better people.
How did you come up with the idea for the Flip-O-Ramas in your books?
I remember when I was in first grade, my friends got this idea of flipping the pages to create action. I thought that was really cool so I decided to put Flip-O-Ramas in my books.
Other than writing and drawing, what interests do you have?
I love being in nature. I paddle out on my kayak or walk in the woods.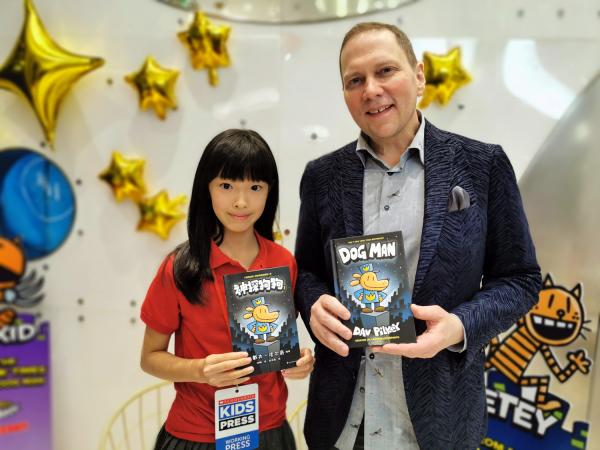 In all of your years creating books, what has been the greatest challenge?
The greatest challenge is coming up with the ideas and overcoming the fear that my ideas aren't good enough.
What advice do you have for other writers and illustrators who have trouble finding ideas?
You can do what I do—get into the rhythm, and the ideas will come. Another thing is to practice writing and drawing every day. Even if you don't come up with an idea, or the idea isn't good, you can learn from your mistakes.
Photo courtesy of the author