Daredevils Wanted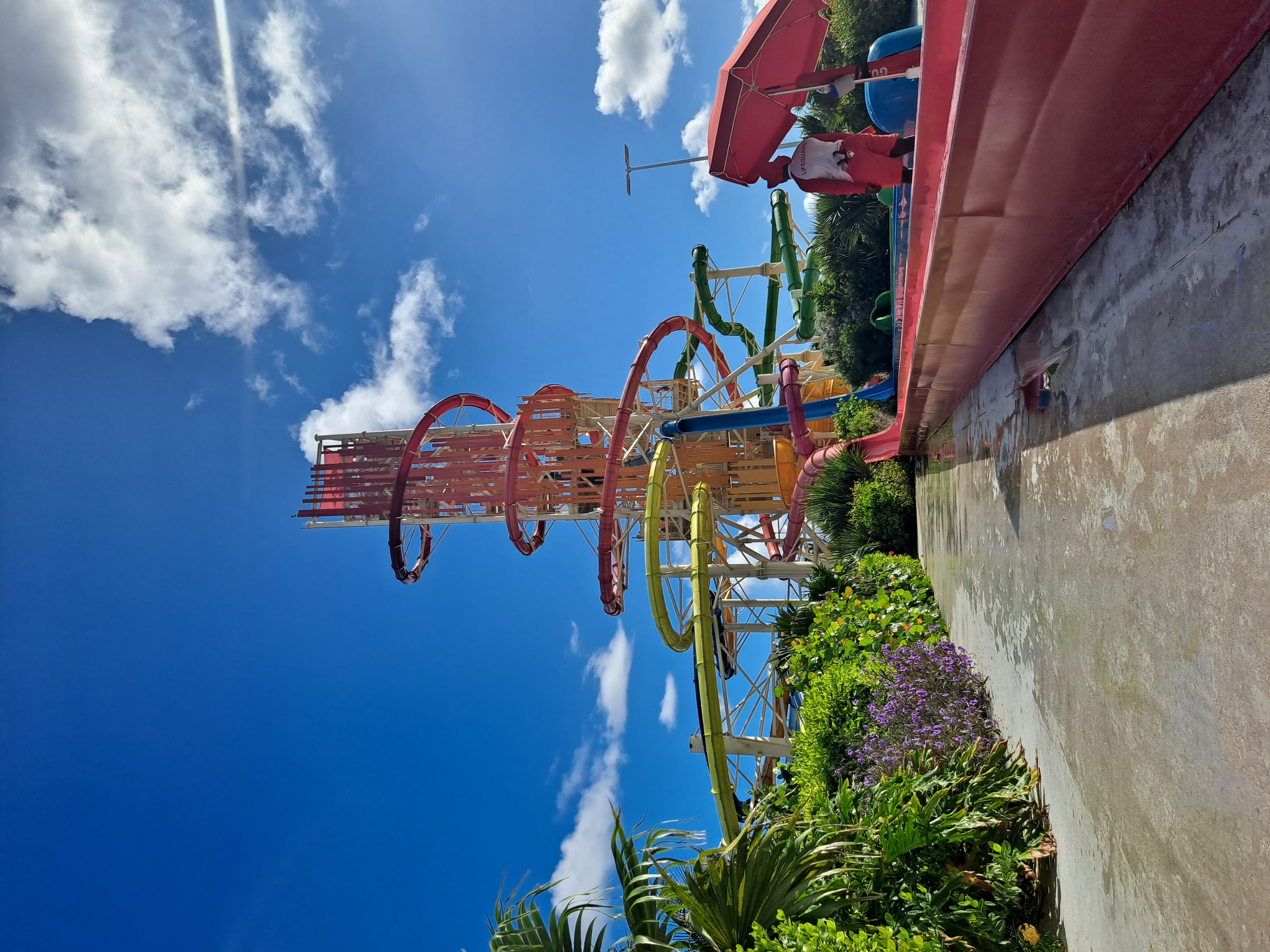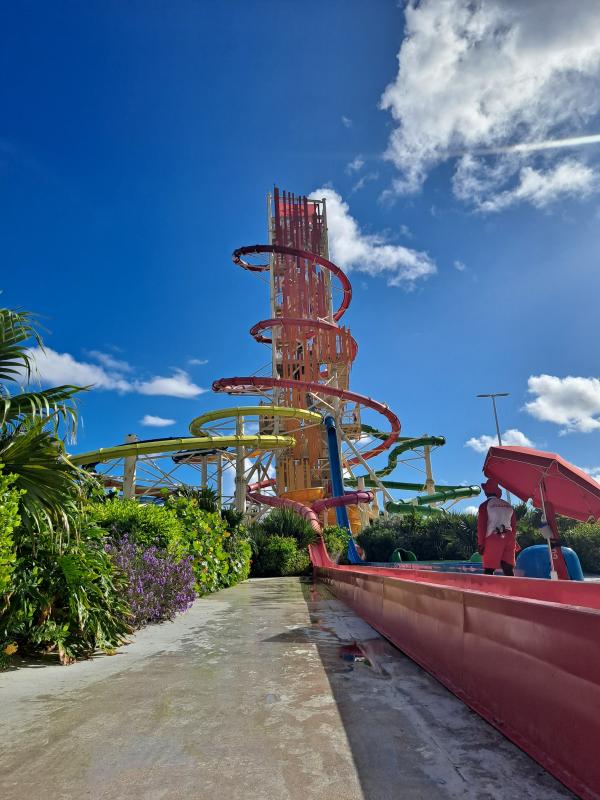 A 135-foot water slide towers above CocoCay, a tiny island in the Bahamas. The island is used by Royal Caribbean Cruises.
Atop Daredevil's Tower, which is home to seven different slides, sits Daredevil's Peak. This bright-red tower is the tallest waterslide in North America.
I spoke with Sofia, 16, after her first trip down the 764-foot slide. "Going up, I was really nervous," she said. "But when I got down, I found it to be really fun."
From the top of Daredevil's Peak, with its stunning views, it's a 35-second ride to the bottom. The sound of water splashing as a visitor races past illuminated rainbows of color makes for a thrilling adventure of light and speed.
Laughter and screams echo through the tube as guests make their way to the final drop, and sunlight returns. While all ages can ride, guests must be above 48 inches tall to qualify. Seven-year-old Tristan took his first ride in September. "It was just really fast," he said, before expressing that he was not scared at all.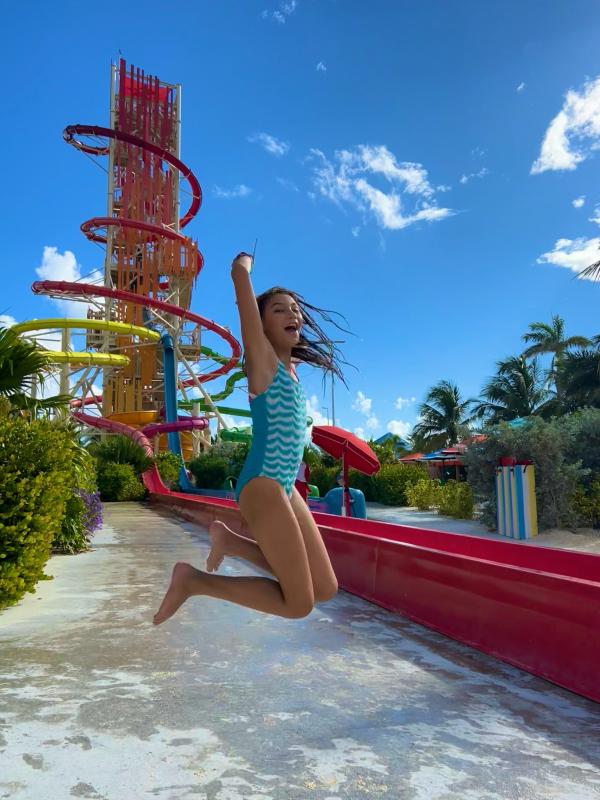 OVERCOMING YOUR FEARS
At the top of the tower, nerves may set in. Acrophobia, or fear of heights, is not uncommon. "When I went up, I was fearing going down," said Nicolas, 14. But then I faced my fears."
The feeling of excitement, knowing that the slide had been conquered, was evident. High fives, yelling, fist pumping, and jumping were frequent reactions at the bottom of the slide. Nicolas triumphantly explained, "I got scared and anxious, but I did it!"
First-timer Anabella, 10, exclaimed, "You feel the rush of the water behind you, and then the lights are all over the slide, and it's just amazing."
After watching members of my family take on the slide, I finally faced my fears. It was so exhilarating that I repeated adventure five times.
Photos courtesy of the author