"DanTDM" Takes the Stage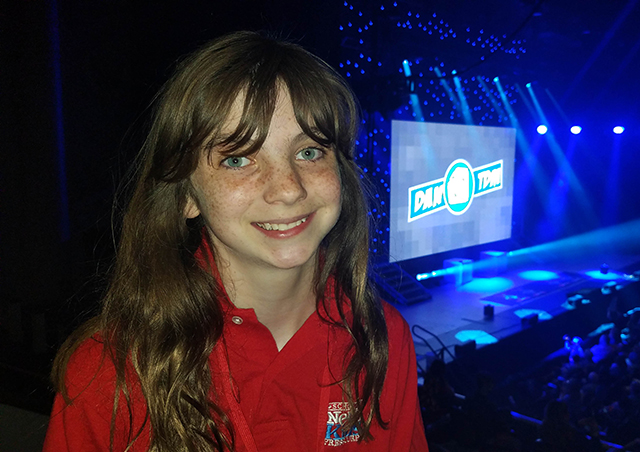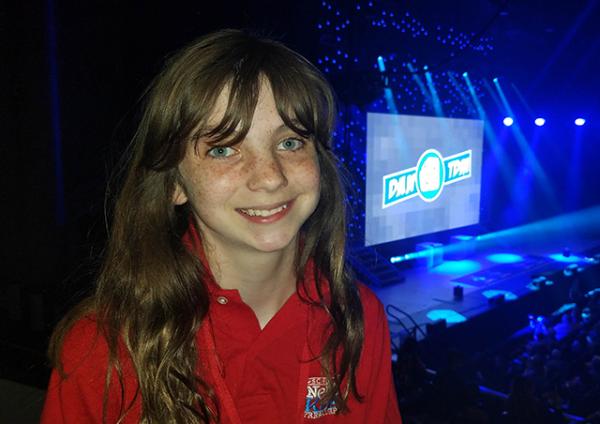 At least 3,000 kids, parents, and grandparents crowded into DAR Constitution Hall in Washington, D.C., on April 14 to see a YouTube sensation, live and in person. But how would famous British YouTuber Daniel Middleton—known as "DanTDM"—go from screen to stage?
After the show, this reporter asked Dan that question, as well as how he handles the responsibility of being a role model for so many children.
"It's crazy," he responded. "It's a lot of responsibility. But it's really cool."
Adriana Ramos, 10, is an avid Dan fan. She traveled all the way from Akron, Ohio, to see him. The show in her hometown sold out the first day that tickets went on sale.
"I loved the show," Adriana said. "I have been subscribed to DanTDM for a long time and finally seeing him—his show in the U.S.—was really, really cool."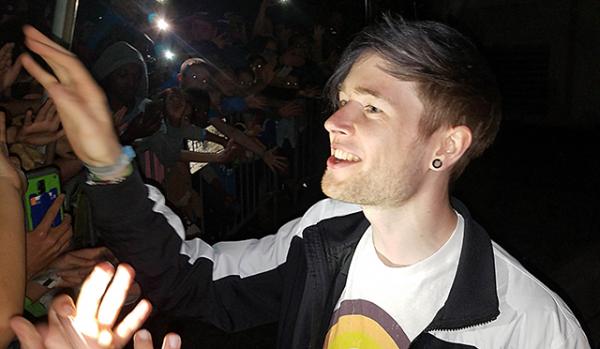 "THE DIAMOND MINECART"
Many of the kids I interviewed liked the stand-up comedy from Dan's two virtual pugs, Ellie and Darcie, and the fact that Dan played the guitar surprisingly well. Brittney Markel, 9, wondered why Dan didn't play the guitar in any of his videos.
"I didn't know that that he could play the guitar really well," Brittney said.
DanTDM (the TDM stands for "The Diamond Minecart") has more than 14 million subscribers who watch him play videogames, especially Minecraft, in real time.
His concert promoter promised me an interview, but later said that Dan wasn't doing any. Instead, I had to wait for him outside the stage door.
SELFIES FROM THE STAGE

The show is about an evil twin who kidnaps Dan's pugs and won't give them back until he wins a series of videogame challenges. Along the way, Dan's audience plays a big part. Some lucky kids even get to go up on stage.
The show includes science experiments, a fight sequence, and an exercise about binary numbers.
It's hard to tell that Dan was a shy kid growing up. Making YouTube videos, he said, helped him believe in himself even before he became famous. "It really helped me to grow my confidence a little," he said, "and come out of my shell."
DanTDM's tour includes dozens of stops across the United States this year. Since he takes selfies from the stage, you might wind up in his Twitter feed.
Photos courtesy of the author