A Custom Guitar Shop That Rocks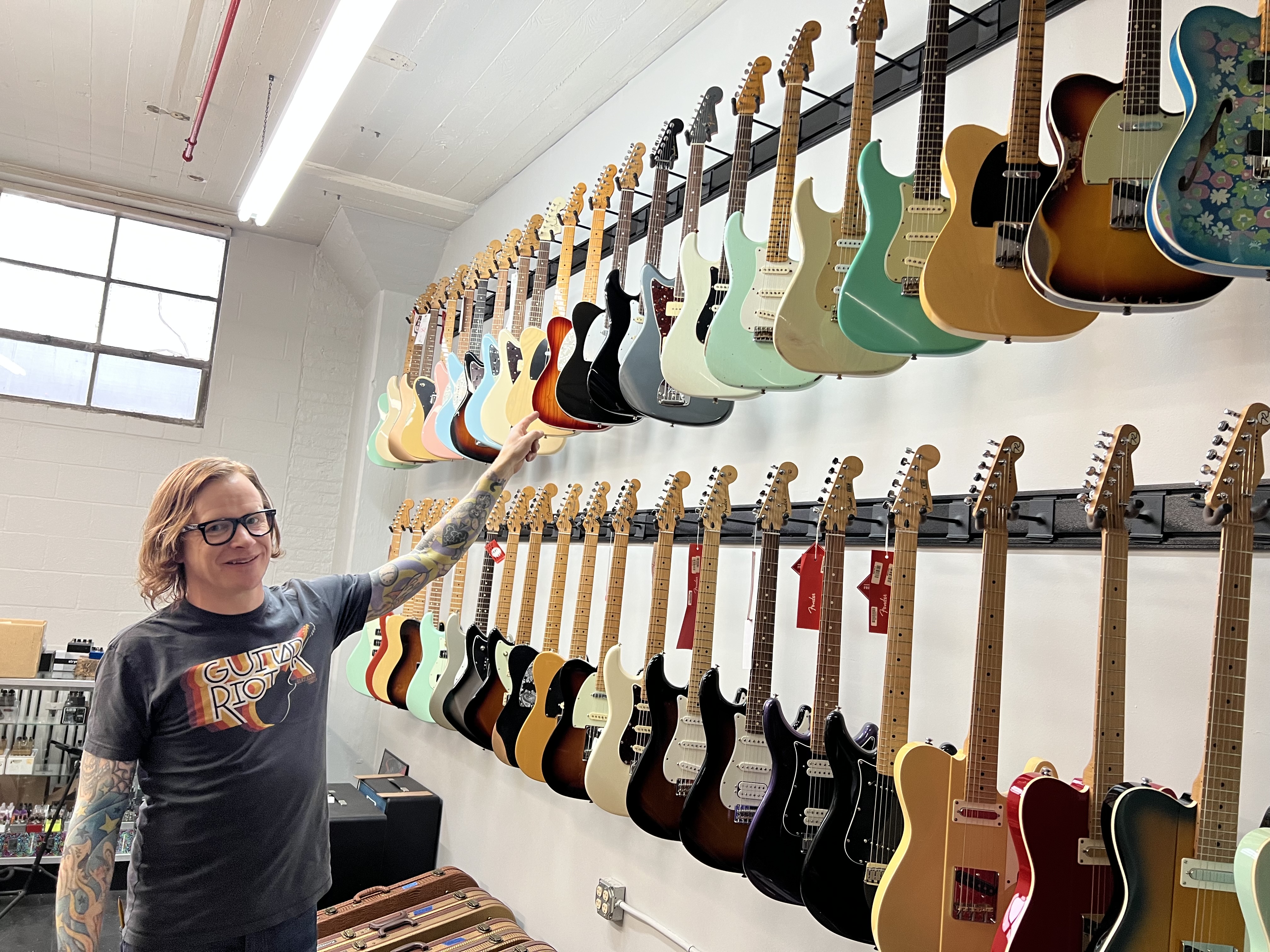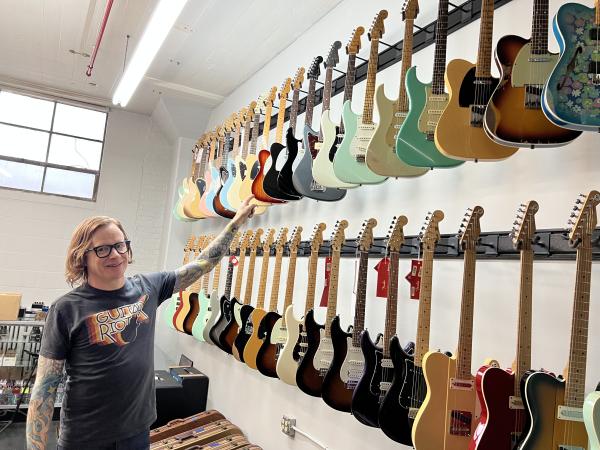 "I remember having records when I was four or five years old," says Brent Ferguson. "I was obsessed with sitting in front of the stereo and listening to music."
Ferguson is co-owner and operations manager of Guitar Riot, a custom guitar store in Cleveland, Ohio. I recently met up with him to learn more about the business.
Ferguson started Guitar Riot 12 years ago, after noting a lack of custom guitar stores in the area. A custom guitar is crafted by a luthier, a person who makes guitars, violins, and other stringed instruments to a player's exact specifications. One specification is the way the neck of a guitar connects to its body.
"At Gibson Guitars, they glue the neck into the body, whereas at Fender [Musical Instruments Corporation], it's a bolt-on," Ferguson explained. "They screw it into the body."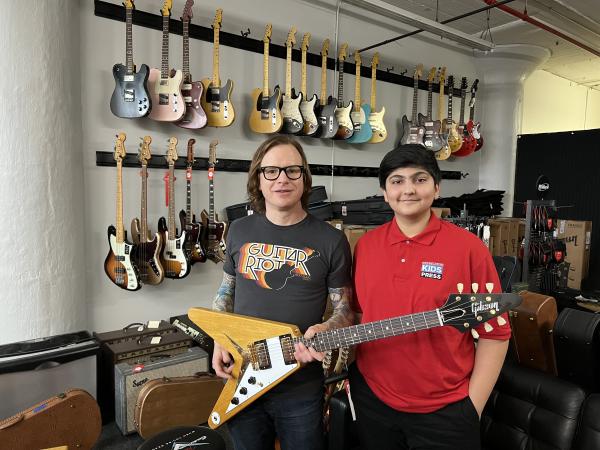 BECOMING A HIGH-END RETAILER
Ferguson has spent his life in music. He has played in bands and worked at other local guitar stores. He also was operations manager for Dr. Z Amplification, a store in nearby Maple Heights that sells amplifiers. He eventually decided to pursue his own business, focusing on custom guitar sales. 
Although Guitar Riot now sells mostly high-end custom guitars, that was not always the case. They had to achieve certain criteria to become a high-end [quality] retailer.
"The guitar companies have requirements," Ferguson said. "One is that we bring in a certain dollar amount." Another is the number of years a retailer has been in business. Guitar Riot is now a retailer for respected guitar makers such as Gibson, Fender, Nash, and Martin. The majority of the store's business comes from online orders. 
Over the years, many well-known musicians have bought their instruments from Guitar Riot. Jack White of the White Stripes, jazz musician Julian Lage, Tommy Henriksen of Alice Cooper, and Noel Gallagher of Oasis have all purchased custom guitars from the store.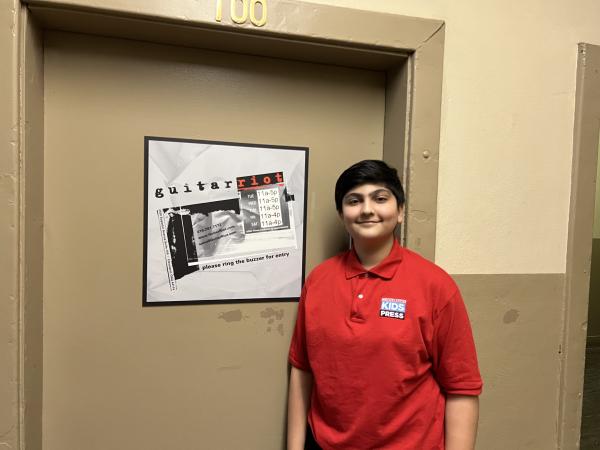 APPEALING TO A NEW GENERATION
Guitar Riot started out catering to established guitarists, but Ferguson would like to reach new musicians, too. "When kids come in here who are interested in playing," Ferguson said, "we try to make it a positive experience for them. There definitely needs to be a younger generation interested in rock music."
Guitar Riot is currently relocating. Ferguson hopes that the new location will bring even more foot traffic to the store. 
Photos courtesy of the author