Creating a Future City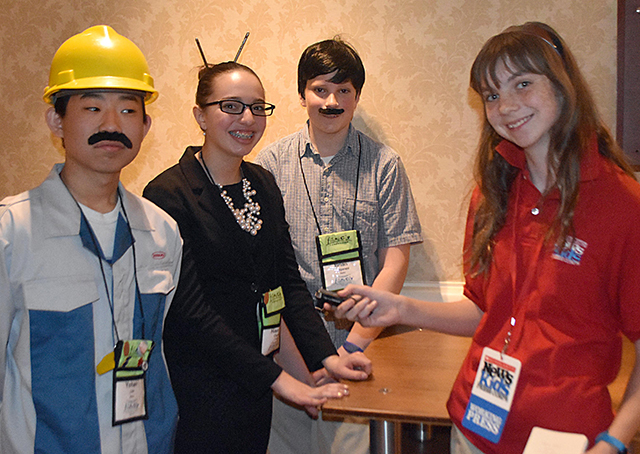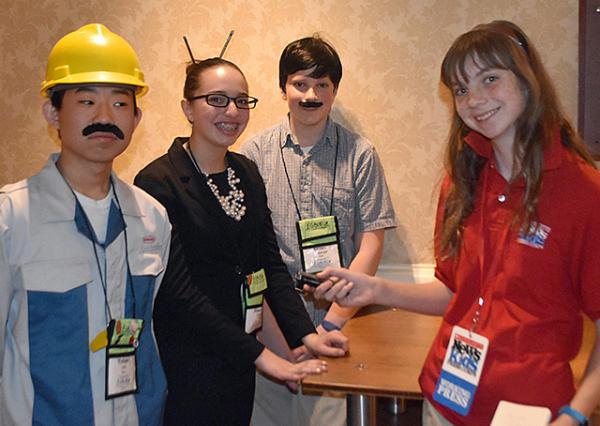 Since last fall, more than 40,000 kids around the country have been dreaming about cities that are still the stuff of science fiction. On February 20, this reporter got a chance to see what kind of future many young minds are imagining.
Future City is a nationwide competition that encourages the development of STEM (science, technology, engineering, and math) skills. Kids in sixth to ninth grades around the United States participate in regional competitions. A select few make it to the finals in Washington, D.C.
With help from teachers and engineering mentors, teams of students design a city of the future using SimCity software. They conduct research, write an essay, and give an oral presentation about their plans. Then they build a tabletop model of the city itself, which must be made from recycled materials.
ENVIRONMENTAL SUSTAINABILITY
Several of the challenges that the students addressed were related to issues that today's cities face. Concerns about feeding the population in a sustainable way and limiting air and water pollution were taken into account.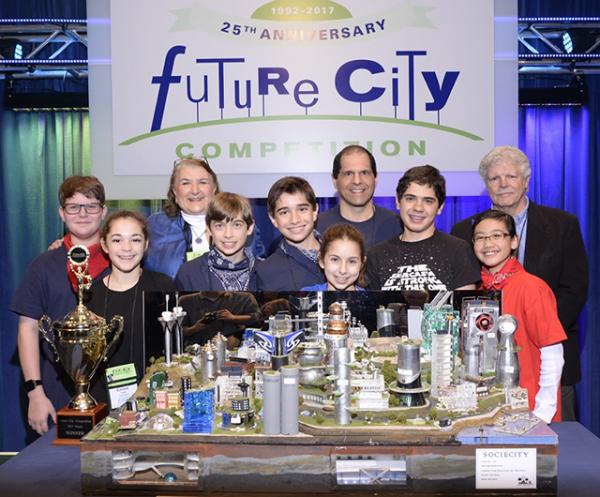 Most of the teams only had one or two months to work on their model. The Idaho team said that they had gotten together in August and started working on their city in September. That gave them two months to complete their model before the regional competition.
This year's theme was "The Power of Public Spaces." Models included perfume bottles for satellite dishes, funnels for rooftops, and old toys for futuristic buildings.
It's not as easy as it sounds. Asked to share a story about the challenges they faced, the Idaho team said that their model catastrophically broke in three pieces just three hours before they were to present.
"For shipping the model here to D.C., we made this big wooden frame in our box, making it really sturdy," said team member Brian Fitzgerald. "When we got here, the wooden frame was snapped in three pieces, and everything was broken."
AND THE WINNERS ARE . . .
The team from West Ridge Middle School in Texas won the top prize, a trip to U.S. Space Camp in Huntsville, Alabama, and $7,500 for their school's STEM program. The winning team consisted of students Raunakk Chandhoke, Dylan Deyhimi, Orion Maher, Hunter Samra, Tiffany Samra, Jonny Sheffield, Emma Tyler, and Katelyn Yu.
"I think this competition has taught me kinda what engineers would do and how they work to solve problems," Hunter told a reporter. "I'm hoping to get a job in engineering when I grow up."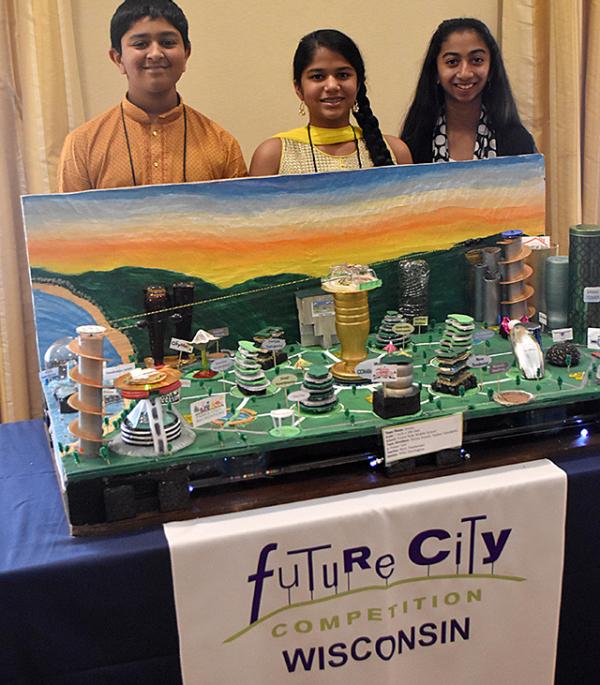 Top and bottom photos courtesy of the author