Crafting at Crafted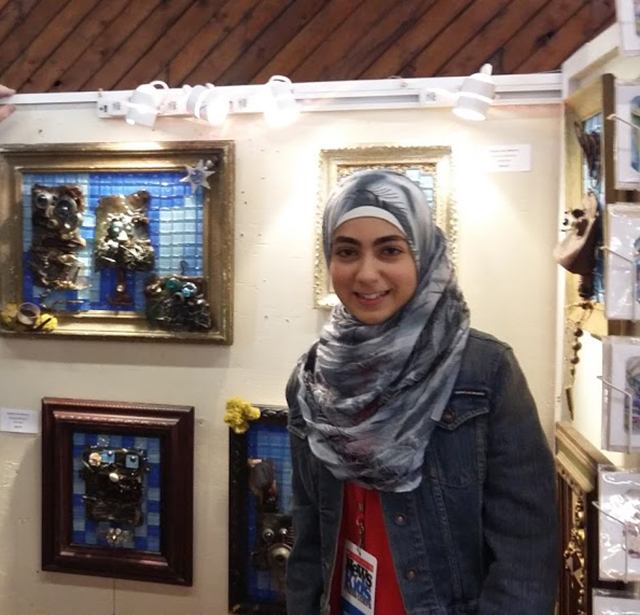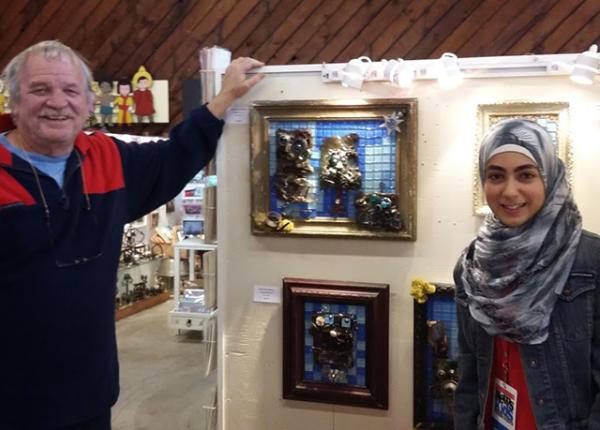 Located in San Pedro, California, "Crafted at the Port of Los Angeles" is a unique artisan marketplace that is open almost every weekend throughout the year. "The artists here all have the camaraderie of creating things," says jewelry designer Dawn Slaney, who displays her wares at Crafted. "They are creative people, and they look out for each other." 
Crafted is located in a former warehouse that has been transformed into a place where jewelry makers, crafters, photographers, painters, chefs, and other artisans can express themselves and display their work to others. Since Crafted opened its doors four years ago, customers have been coming to shop, take classes, and attend special events.
The crafters all have a passion for what they do. Gay K. Morris, a quilter and an apronista, is happy to be able to have the time to do what she loves, which is sew. Her favorite creation is a mini quilt.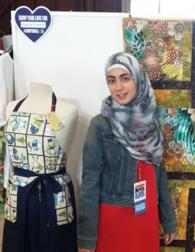 "It's not for sale, but I show it because it has meaning to me," Morris says. The year 1954 appears on top of the quilt to represent Brown v. Board of Education, a landmark Supreme Court case that called for an end to segregated schools. The rest of the quilt depicts students reading to symbolize that every child deserves a quality education. Each student is made from different colors of fabric to represent different races learning together.
CATERING TO "DIFFERENT TASTES"
The artisans at Crafted put a tremendous amount of effort into their work and strive to make their customers happy. "It's a challenge to find the right thing for people," says Dawn Slaney, who makes wire-wrapped bracelets. "There are so many different tastes, so it's hard to try and create something that people like."
Whether you're looking for handcrafted jewelry, clothes, quilts, books, or artwork, Crafted at the Port of Los Angeles is a perfect place to find beautiful handcrafted items.
Photos courtesy of the author