Coping With Drought in California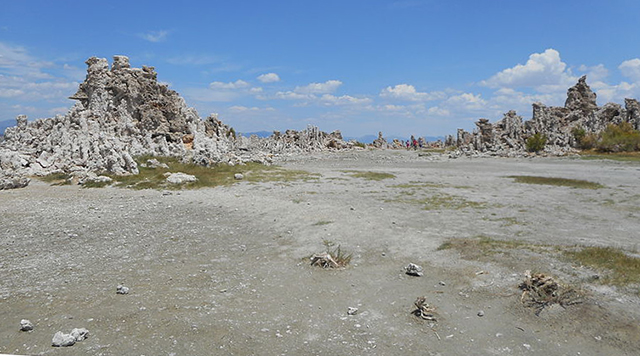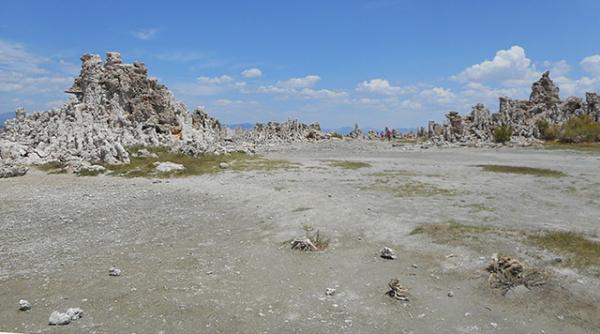 For the past four years, California has had the worst drought in its history. A rise in temperatures and a decline in rainfall have endangered several species of native fish. Lakes have dried up, crops have withered, and once-green lawns have turned brown.
As a result of the statewide water shortage, California residents have had to limit the amount of water that they can use. "Water is like the new oil around here," said Brandon Woo, a Math teacher at Foothill Middle School in Walnut Creek, California.
What has caused the drought? Scientists say that a combination of factors are to blame, including steadily rising temperatures because of climate change, a decrease in rainfall, and an increased demand for water as the state's population grows.
WHAT ABOUT THE ANIMALS?
The drought has not just affected people and land, but also wildlife. "The dry lands are causing more parasites [ticks, lice, and flies] to attack wildlife," said Alison Hermance, Communications Manager of WildCare Bay Area, an organization that helps protect local wildlife. "Almost all wild animals, including mammals and even birds, are being affected. The parasites not only annoy the animals tremendously, but they also cause a deterioration in their health."
Wildlife hospitals in the Bay Area of California have seen a significant increase on the number of animals affected by dehydration. Hermance's organization recommends that residents leave water in their yard for animals.
Wildlife experts are also seeing an increase in the number of animals being killed by rat poison. As rodents in distress invade an increasing number of homes, more people, who are unaware of the consequences, are putting out poison. Hawks, owls, and other animals may become sickened by eating a poisoned rodent, so WildCare strongly advices against the use of rat poison.
HELP FROM EL NINO
In January, just days after California Governor Jerry Brown declared a state of emergency to further limit water consumption, a miracle happened. El Niño, a rare climate shift that causes a change in temperature and rainfall, led to huge rain and snow storms—and a replenishment of the state's water supply.
But experts caution that people must continue to preserve water. "Even if the drought ends, we still have to watch our water consumption carefully, because it's limited," said Lynn Cassidy, the librarian at Foothill Middle School.
Kids can change their habits faster than grown-ups. Although we still need to shower, for example, we can decrease the number of water balloons we throw.
Photo by Maryphillips1952