A Conversation With Torrey Harris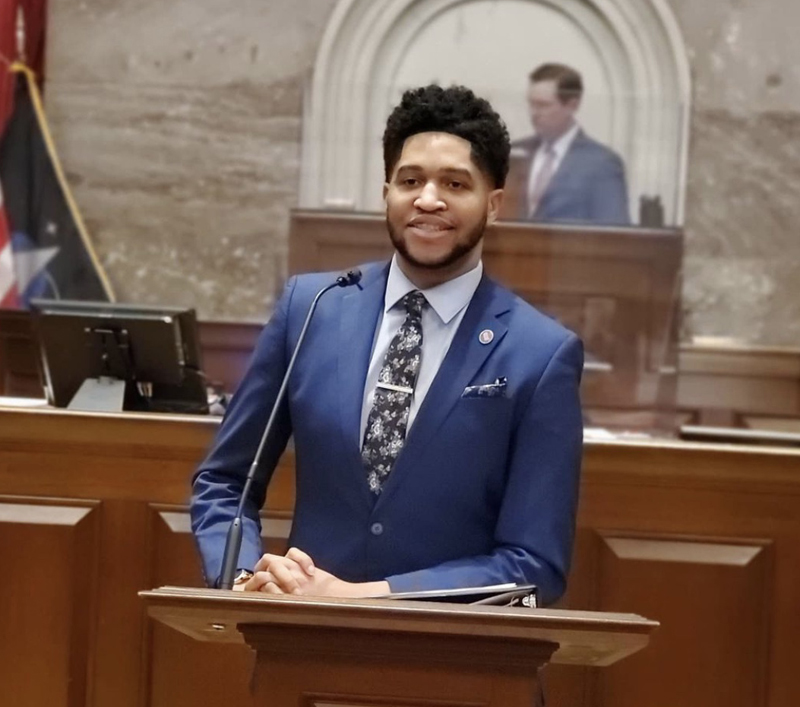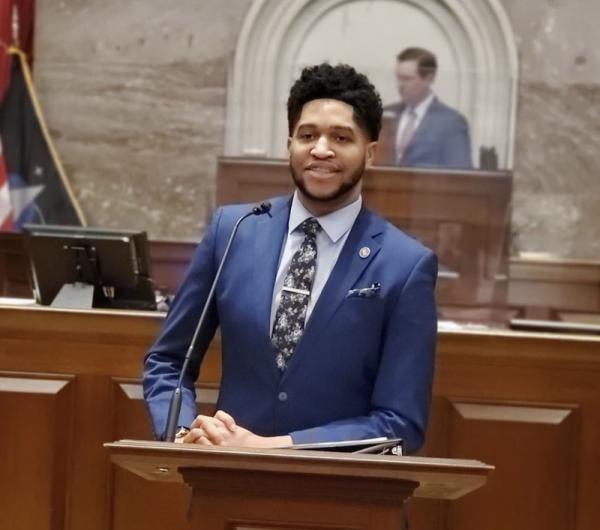 "When you're in politics, you have to be knowledgeable about everything that's going on," says Tennessee State Representative Torrey Harris. "Little things that you don't necessarily think matter, matter to some people. Whatever it is that you enjoy, there's politics to it."
I recently spoke with Harris, who represents my area in Tennessee. At age 30, he is the youngest representative in our state and one of the first openly-LGBTQ+ candidates to be elected in Tennessee.
Born in Hope, Arkansas, Harris won office as a state representative in 2020, representing District 90 in Memphis. He had previously run in 2018, an election he lost narrowly. 
"When I lost that race, a lot of that was because of name recognition," Harris said. "I was not a known person. I was just a regular citizen. So I had to overcome that."
After his loss, Harris spent a lot time on community outreach, attending events in Memphis, and talking with residents about their hopes and concerns. "Doing that," Harris said, "built confidence in people that they were getting somebody in a seat who actually cared about their issues."
Harris is dedicated to improving public education. He also advocates for social equality, criminal justice, foster care, adoptions, and other issues that affect children.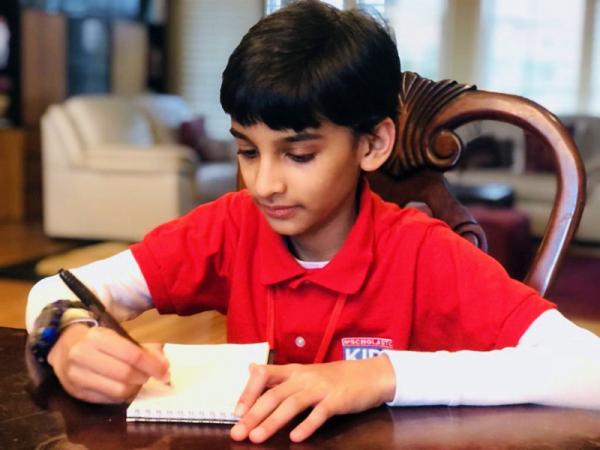 "SOMETHING NEEDS TO BE DONE"
Harris grew up in a loving family. He learned a lot from his mother, who was a teacher. He got his first job at Sonic when he was in ninth grade. His exceptional work ethic and leadership qualities soon earned him a promotion to assistant manager.
As a young teen, Harris wasn't interested in politics. That changed when Barack Obama became President. "He influenced a lot of people's thoughts," Harris said.
Harris took his first step in politics after he heard another state representative talk badly about public education and children from public schools. The comments bothered Harris and motivated him to get politically involved.       
"If someone thinks so ill of our generation," Harris said, "of the ones who have to come up afterwards and run this world, then something needs to be done about it."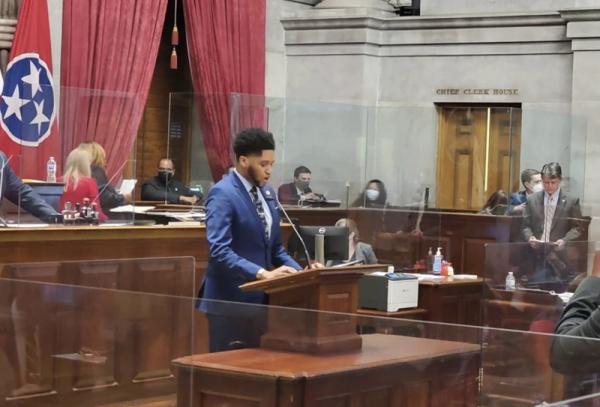 HE PERSEVERED
Harris said that campaigning during the pandemic posed several challenges. "There are things that you have to do in order to win the race," he said, "like knocking on the door and getting people registered to vote. COVID made it way harder." 
Harris couldn't hold campaign events because bringing crowds of people together with or without masks would put them at risk. So he held events virtually.
There were other obstacles. "My age was definitely looked at as a handicap," Harris said. "It was thought that I didn't have the experience or the ability or knowledge to be able to do this type of work."
Still, Harris persevered. "You can get a lot done moving slower than you can going fast," he said. "But you have to be focused and do things the right way. Democracy is the way this country is run, and we have to continue it that way, where everybody's opinion and voice are heard."
Top and bottom photos courtesy of Torrey Harris; middle photo courtesy of the author