A Conversation With Seth Meyers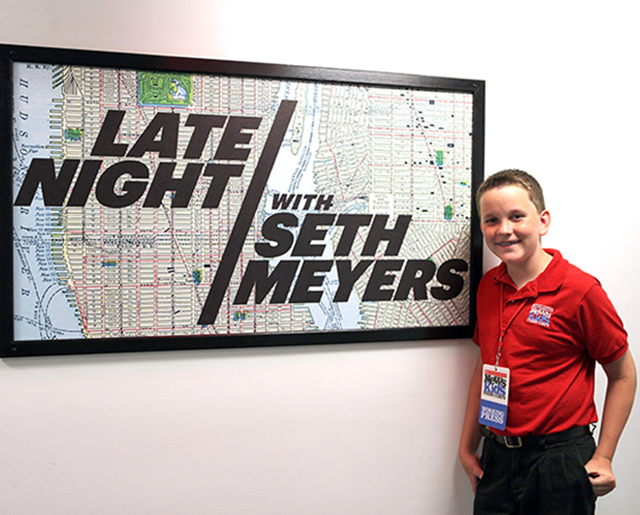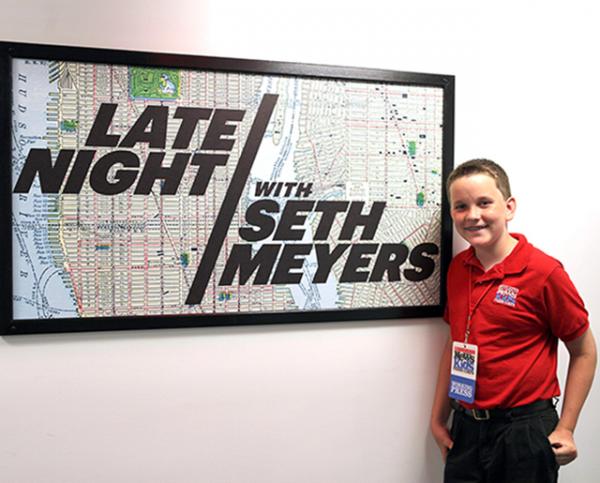 I recently had the honor of sitting down with Seth Meyers in his office at 30 Rockefeller Center in New York City.  Meyers is an Emmy-award winning comedy writer, a
Saturday Night Live
alum, and the host of his very own show on NBC,
Late Night With Seth Meyers
. The guy who has helped make millions of Americans laugh over the years was every bit as kind and funny as I had expected.
Meyers began hosting his late-night comedy show on February 24, 2014. Each day, the show's writers scour the headlines to assemble content. When he takes the stage, Meyers pokes fun at the issues of the day with original jokes and comedy sketches. He also interviews celebrity guests about their latest projects. 
HUMOR IS "HUGE" THIS YEAR
Meyers admits that this year's presidential election has been a comedian's dream come true. "When your job is to write about the news every day," he says. "It's nice when the news gives you so many interesting things to talk about."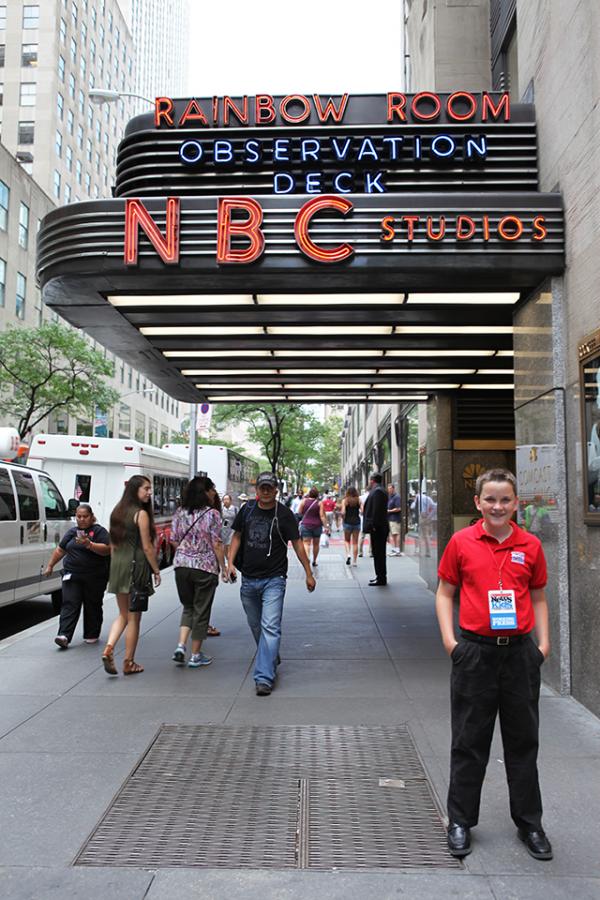 Meyers made news this year for his treatment of New York City businessman Donald Trump, who is the Republican presidential nominee. First, Meyers jokingly offered Trump a TV series on NBC where he would be allowed to "play the President"—if Trump would withdraw from the actual election. Then Meyers told the presidential candidate that he was not welcome to appear on his show.
"Donald Trump banned certain news publications from covering his campaign rallies," Meyers explained. "So we decided to teach him a lesson by telling him that he couldn't come on this show until he let everybody go to his rallies." Then Meyers added, "It should be noted that he was never coming on this show in the first place, so it wasn't like I made that big of a sacrifice."
FINDING A BRIGHT SPOT
Even though Late Night with Seth Meyers is a comedy show, laughter isn't the only way that Meyers measures his success. "Any time people thank me for talking about an issue that's important to them," Meyers said, "that they feel doesn't get enough attention, that always make me feel really nice."
When terrible events fill the day's news programs, Meyers's job can be particularly difficult.
"When tragic things happen, we all come in and discuss whether or not we think it's something that people will want to hear [from us] about, or if they just want to watch a comedy show that night and not be reminded of the terrible things that have happened," Meyers said. "It's a balance. No matter how awful something is, we try to find something that can maybe brighten people's moods about it."
"MAKING PEOPLE LAUGH"
Meyers's love of comedy began when he was a kid in Bedford, New Hampshire. Back then, he thought that he might become a cartoonist. "I loved comic books," Meyers said, "and I liked art, so I took a lot of drawing classes." 
As he got older, Meyers discovered a love of performing. "In school, I always liked doing comedy stuff," he said, "I liked being on stage and making people laugh."
While Meyers was studying television and film at Northwestern University in Illinois, he continued to do improv comedy and refine his performing skills. "Improv comedy led to me getting an audition for Saturday Night Live," he said. "Then I got that job, and I did that for 12 years. Then they asked me to do this one."
In 2014, Meyers became the fourth host of the one-hour comedy show Late Night, which has aired on NBC since 1982. Meyers took over the post from Jimmy Fallon, who hosted from 2009 until 2014. Prior to Fallon, Conan O'Brien and David Letterman served as hosts.
Meyers loves to talk about his beloved Italian Greyhound, Frisbee. Meyers and Frisbee recently began starring in TV commercials for Chrysler. "We're a big acting team. me and Frisbee," said Meyers. "Frisbee is an excellent actor, and you don't really have to give her a lot of acting notes." 
Meyers said that Frisbee generally has a laid back, down-to-earth temperament. But apparently, that changed when Meyers and his wife became parents earlier this year.
"Frisbee is pretty mad that we had a kid," Meyers said. "She used to be the main attraction, and now she's being a little fussy."
Meyers and his wife, Alexi, have a 3-month-old son named Ashe. Meyers's wish for his son—and for all kids across America—is that they will be informed and interested in the world around them. "I think it's really cool when kids pay attention to what's going on in the world," Meyers said. "Any kind of news you watch or read is really important. Being educated about what's going on around you makes you a much more interesting person to be around."
Photos by Gina Asprocolas