A Conversation With Scholastic Authors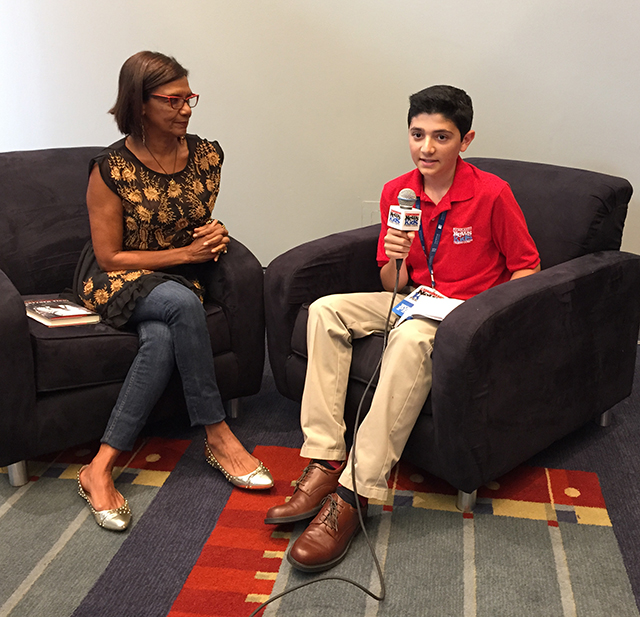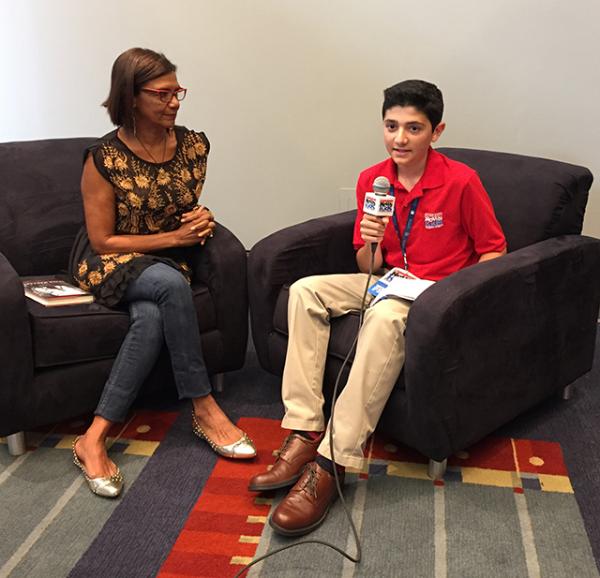 At the National Book Festival in Washington, D.C., last September, I interviewed Scholastic authors Sonia Manzano, Peter Sis, David Baldacci and Jennifer Holm. Here are highlights from my conversations with them.
Sonia Manzano
Manzano, who played Maria on Sesame Street from 1971 until 2015, is the author of The Revolution of Evelyn Serrano (2014), a novel, and Becoming Maria (2015), a memoir. Both works draw on Manzano's experiences growing up in New York City as the child of Puerto Rican parents.
Q: Despite the hardships you encountered as a child, you went on to great success as an author and an actress. What helped you to thrive?
A: What helped me was remembering exactly where I came from. I found a lot of comfort from television when I was young. While on Sesame Street, I assumed there was some kid, just like me, watching television looking for comfort from somebody and I was happy to provide that. In a way, I became what I needed to see when I was young.
Q: What do you hope young readers will learn from your story?
A: That every life is worth making something out of. One of the early titles of my memoir was "Make Something of It." I would encourage kids to read this book and realize that they can make something out of their lives, too.
Peter Sis
Sis was born in Czechoslovakia. He originally came to the United States to work on animated films. He has since become the award-winning author and illustrator of several children's books. Sis recently published Ice Cream Summer (2015), a story about a boy who enjoys ice cream not only for its flavor but also for its educational value.
Q: What was your inspiration for Ice Cream Summer?
A: As the title says, it was memories—being with my children, summers in America where I came as an immigrant, and having ice cream together, so it was like fuzzy memories of summer with the family.
Q: What do you love most about being a writer?
A: I like when the book comes to life, and you see the first proof. You hold it, and it smells like fresh print, like the birth of the book."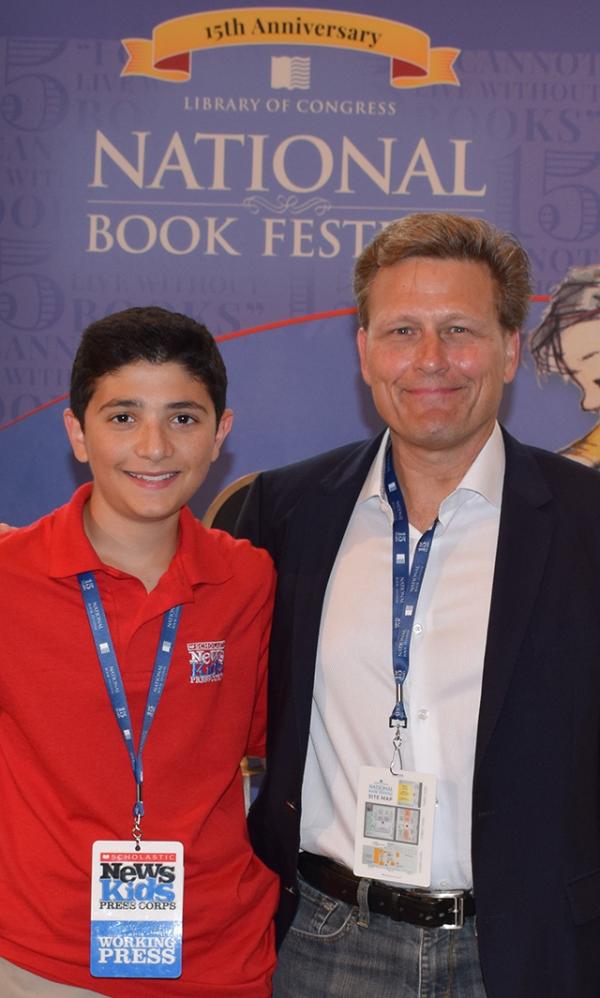 David Baldacci
Baldacci was born in Richmond, Virginia. He started writing in elementary school and has since published more than 30 novels, including The Finisher (2015).
Q: Could you describe what the writing process is like for you when you're starting on a new book?
A: Staring at a blank piece of paper can be daunting. I like to let the story develop in my head a little bit. I'll get to the point where I think I have enough of a story. I'll sit down and write the first chapter. That's the coolest feeling in the world. You get the first chapter out, and you feel that you're accomplishing something. The story has begun. But there's no template, no formula. The creative process is not supposed to be smooth and clean.
Q: What advice would you give to kids who are interested in creative writing?
A: Read a lot. When you read a story, ask yourself, "Why do I love it so much? What is it about the characters, the way the person puts sentences together that keeps the suspense going? What keeps me questioning, keeps me excited?" Try to write a paragraph. Try to write a scene. Try to write some lines of dialogue.
Jennifer L. Holm
Holm, who was born in California, has published more than 30 books and is best known for Turtle In Paradise (Random House Books for Young Readers, 2010), a Depression era story about an 11-year-old girl and her struggles. Holm's most recent book is the graphic novel Sunny Side Up (2015).
Q: Do you have any advice for kids who want to become authors?
A: Don't be scared of putting your pencil on the page. Sometimes it can be intimidating because you want to have a perfect first sentence. Something that I actually do, in trying to figure out my story, is just doodle it out, and then I'll start to write it. That sort of breaks the ice.
Photos by Joyce Galea-Sturtevant