A Conversation With Kelly Yang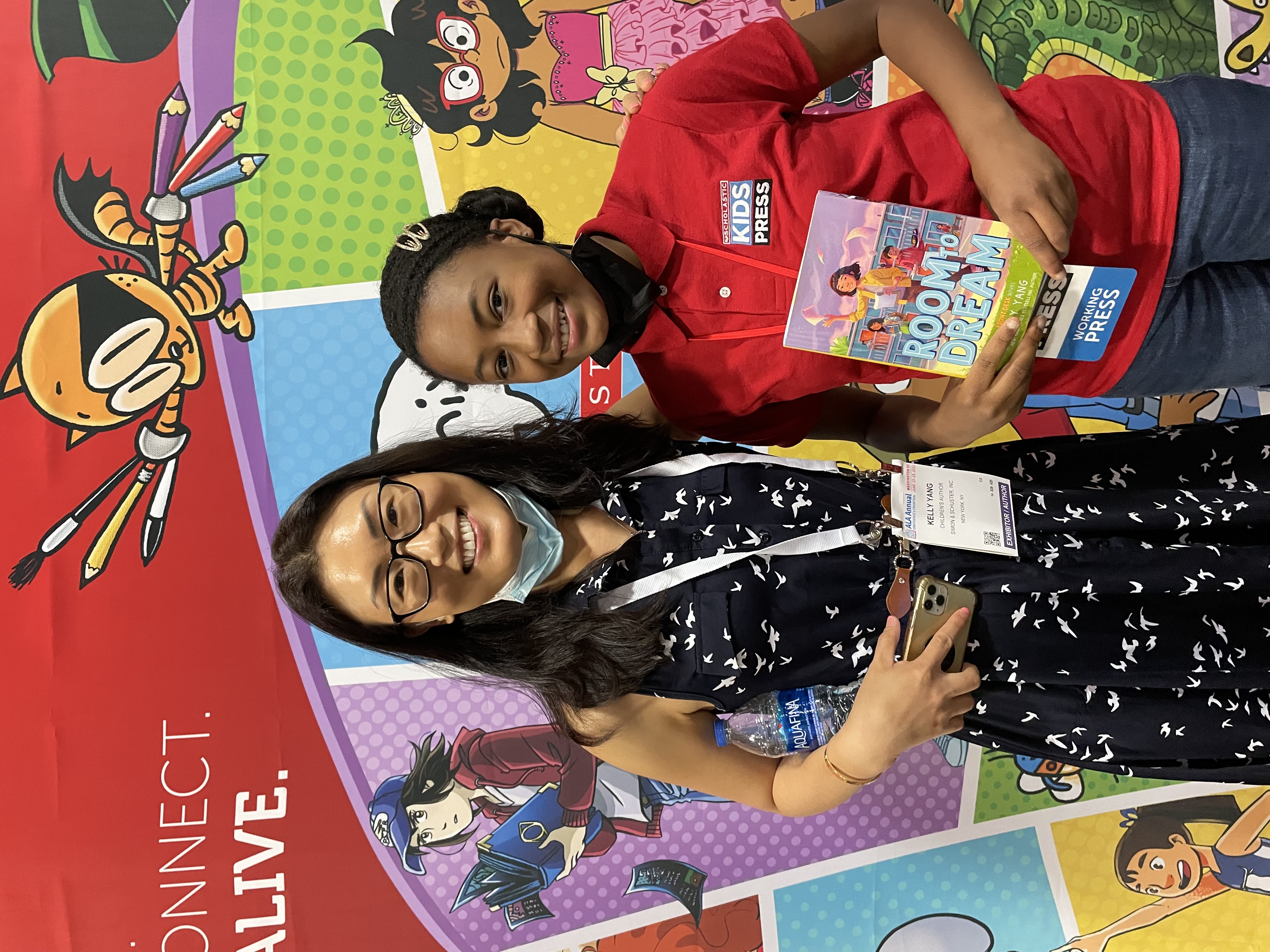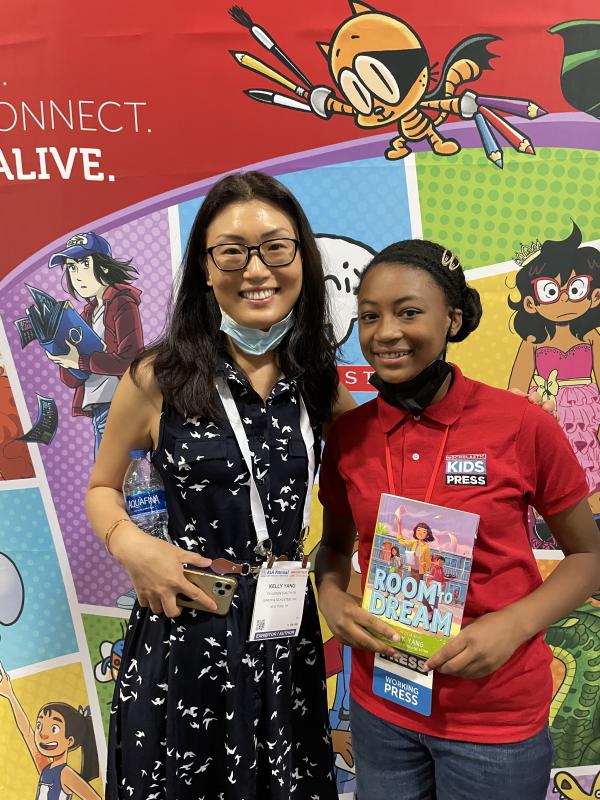 The American Library Association (ALA) recently held its annual conference in Washington, D.C. The event helps librarians across the country stay informed about new book releases.
Many publishing companies, including Scholastic Inc., provided advanced reader copies (ARCs) of titles that will be released in the coming year. For attendees like me, the highlight was meeting favorite authors and getting books signed. 
I met author Kelly Yang at the Scholastic booth, where she was surrounded by a large crowd. Yang was signing copies of Room to Dream, the latest novel in her best-selling Front Desk series.
The series follows middle-schooler Mia Tang as she and her immigrant family adjust to life in the United States. Like Mia, Yang immigrated to the U.S. from China when she was a young girl. Her books touch on the unfairness and bigotry that Mia faces as an outsider and an Asian American. Yang hopes that readers who face similar challenges will "realize that they're not going through these struggles alone."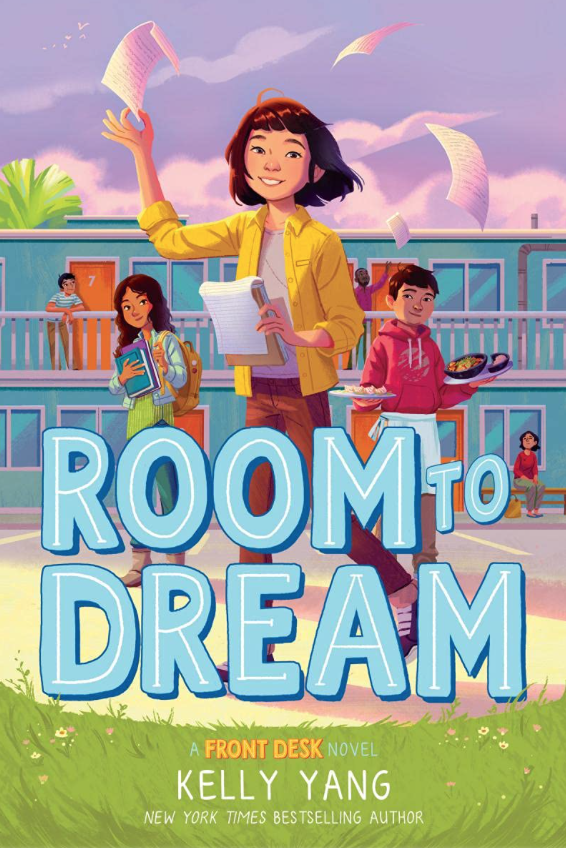 BOOKS SPUR CONVERSATIONS
Like many authors, Yang has seen her books banned by political extremists. These people argue that young readers shouldn't learn about such issues as racism and discrimination.
"It's so heartbreaking," Yang said of the bans. "It just speaks to people's ignorance and their intolerance of learning about other people."
Yang explained how novels like hers help kids develop empathy and a deeper understanding of children from other cultures.
"This is a book about an immigrant girl who's just trying her best," the author said. "I really hope that, before you ban a book, you read it, that you understand that books are opening conversations. They're opening kids' eyes. They're preparing them for a future where they can get along with all kinds of people from all kinds of backgrounds."
Prior to a ban in Plainedge, New York, Front Desk was taken off the shelves at Central York High School in York, Pennsylvania. It had appeared on a list of more than 300 books deemed anti-racist (promoting racial tolerance). Yang's titles are once again available to students in those areas, but Front Desk still faces challenges elsewhere.
When asked who some of her favorite authors are, Yang said that she's "a huge fan of Jason Reynolds." Currently the Library of Congress' national ambassador for young people's literature, Reynolds is the author of the award-winning Ghost and several other coming-of-age novels featuring characters of color.
"Every single book he writes is just fire," Yang said. "It's so good."
Many young readers would say the same about Yang's books. She hopes that readers of Three Keys, Room To Dream, New From Here, and Yes, We Will: Asian Americans Who Shaped This Country "will see themselves represented in these books."
Photo courtesy of the author