A Conversation With Jerry Craft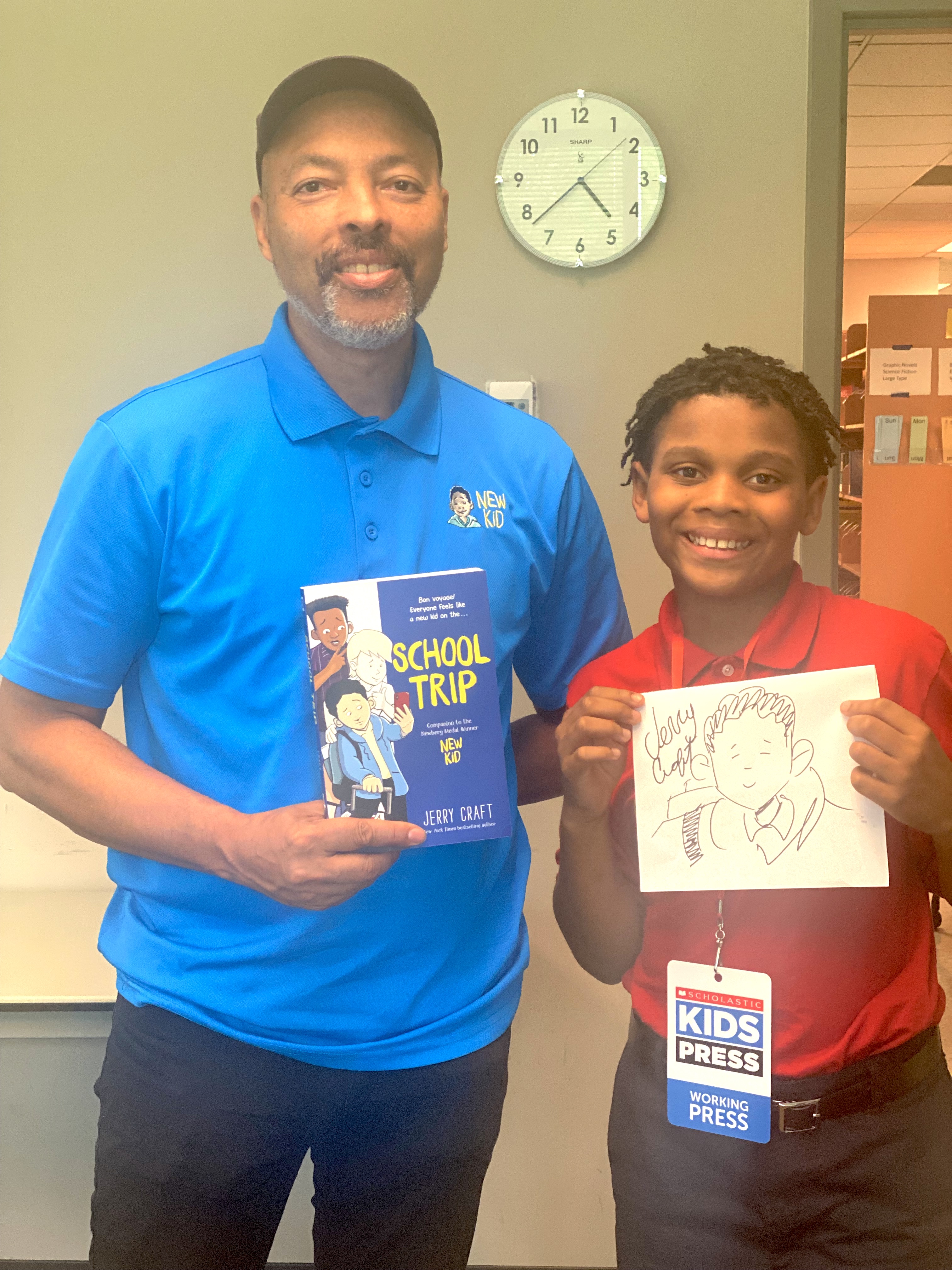 In School Trip, readers embark on a Parisian adventure with students from the fictional Riverdale Academy. The new graphic novel is by award-winning author and illustrator Jerry Craft.
School Trip is the latest book in Craft's wildly-popular New Kid series from HarperCollins. The novels tell the story of Jordan Banks, a Black student and aspiring artist who attends a mostly-White private school in New York City.
I recently spoke with Craft at the Arlington Public Library in Virginia. He told me about the genesis of the series.
"I did New Kid as a stand-alone book in case I never got an opportunity to do another book," Craft said. "When I got the opportunity to do a book two [Class Act] and book three [School Trip], I thought the second book could be about Jordan's friends, Drew and Liam. In the third book, they finally take that trip to Paris that they talked about in book one and book two."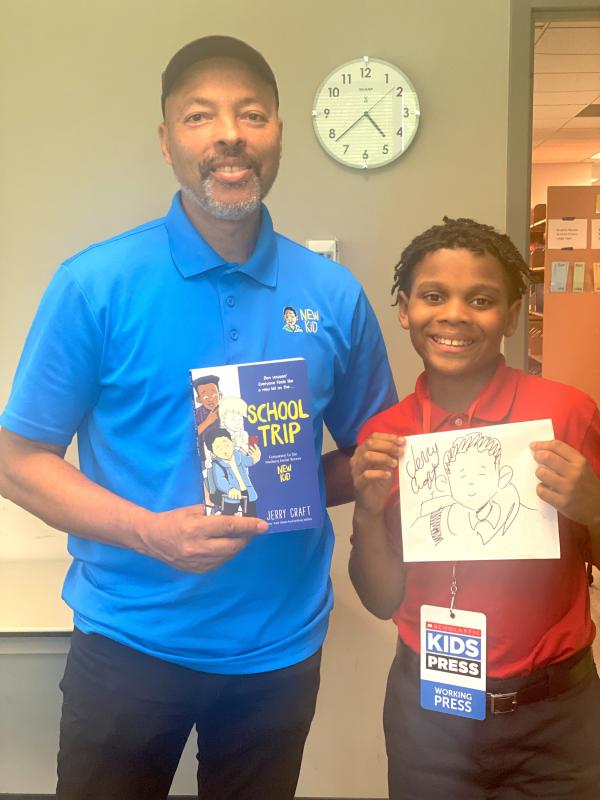 THE BANNING OF BOOKS
In School Trip, Jordan discovers that certain books have been banned from the school library. I asked Craft, whose own books have appeared on banned book lists, if that scene reflects his current situation.
"The banned book thing is interesting," he said. "New Kid was the first book to win a Newbery Medal, a Coretta Scott King Book Award, and a Kirkus Prize. When you think of all the books here in this Arlington Public Library, New Kid is the only one to win those three awards. The fact that I get more publicity and news shows for being banned than for winning those awards is kind of sad. Because that's why kids like me grow up to write these kinds of books in the first place." 
When asked what's next for the series, Craft said that a movie is in the works. "A New Kid live-action movie is being produced by LeBron James's entertainment company, SpringHill. It's going to be a couple of years before the movie's release. Then I'm going to put these characters aside and start a whole new three-book series. Maybe I'll come back to the New Kid series if I can find something interesting to follow it."
Photo courtesy of the author