A Conversation With Jeff Kinney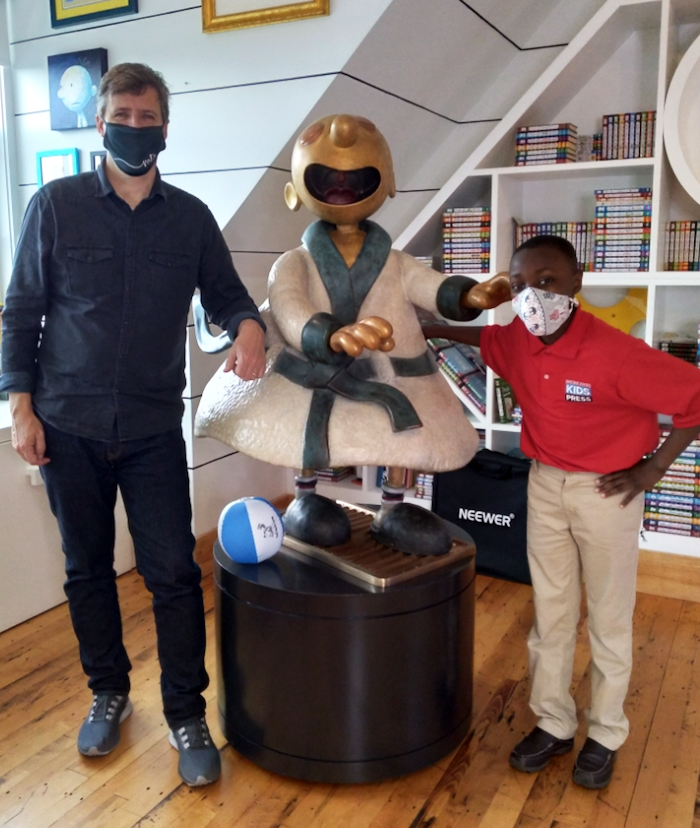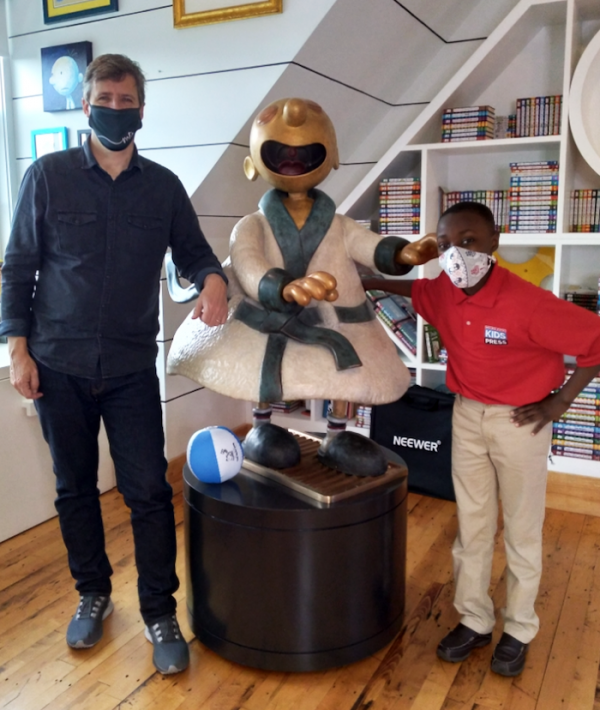 I recently spoke with critically-acclaimed author and cartoonist Jeff Kinney, the creator of the best-selling Diary of a Wimpy Kid series. The fictional tales, which mirror real life for many kids, are narrated by a mischievous character named Greg Heffley. Greg, who is a high school student, and his best friend, Rowley Jefferson, often get into arguments—and trouble.
Kinney published the first Wimpy Kid story in print form in 2007. The illustrated series, which now includes 15 titles and movie spinoffs, has became a global phenomenon. 
As a fan of the Wimpy Kid series, I was eager to ask Kinney about The Deep End (Abrams, 2020), his latest title, and to learn about the inspiration behind the Heffley family. Kinney and I spoke via video and then had a socially distant chat at his bookstore, An Unlikely Story in Plainville, Massachusetts, which is not far from where I live.
Here are highlights from our conversation, which has been lightly edited for brevity and clarity.
What was your biggest inspiration for writing The Deep End?      
Quarantine, without a doubt. We've all been through this by now, and I thought I would acknowledge it in this book. The story kicks off with the Heffleys in quarantine in their grandma's basement. They escape by renting an RV [recreational vehicle] and going on a cross-country camping trip.
What was the hardest part about writing the book?
I think the hardest part was writing it at an extraordinarily difficult time. We all remember what March and April were like. That's the time when I started writing the jokes for this book. It was hard being funny during a time that wasn't so funny.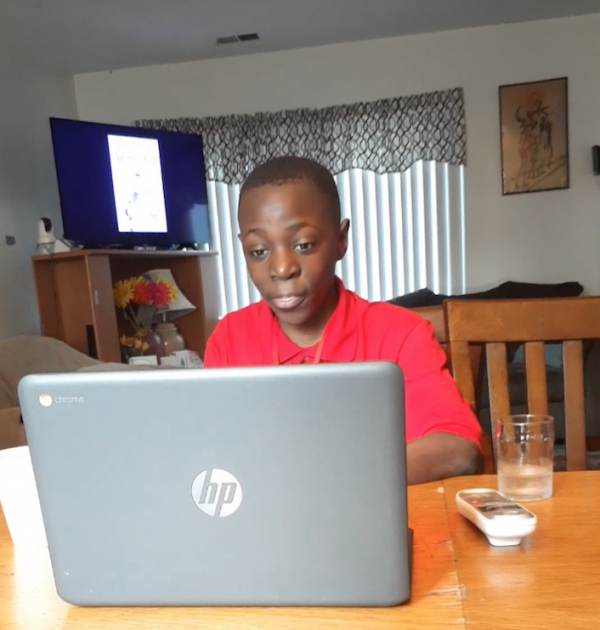 What has surprised you the most about writing the series?
I'm surprised by how far these stories travel. I write them in a small town in Massachusetts called Plainville. Then they get out into the big, wide world. It's amazing to see how far stories can travel.
What fictional television family would you compare the Heffleys to?
I think they're most related to the family on a show called Malcolm in the Middle. My books came out right after the show. I recently saw it, and the family's message is just like the Heffleys.
Since the Heffleys are in quarantine, which family member do you think would survive, and why? 
I think Manny [Greg's younger brother] would survive and thrive. He would tuck himself into a mailbox and probably emerge a hundred years later. 
If you could tell your your past self anything, what would it be?
I would actually not tell my past self anything. I would let him figure the world out on his own. The journey really is what's most important.
What advice do you have for kids who like to create?
I would tell kids to be as creative as they can. See what works and what doesn't work. I think creative kids all around are going to do really well in the future. •
After talking with Kinney, I concluded that it must have been a joyride for him to create this series. So sit down, have a snack, and read one of the fantastic books he wrote. As Kinney said, "The journey really is what's most important."
Photos courtesy of the author